You've invited friends over for dinner, now you've got to decide what to cook. Try this easy and foolproof Mediterranean-style menu. All of the dishes are crowd-pleasers and you can make most of them ahead of time, so all that's left to do when your guests arrive is reheat and fire up the grill.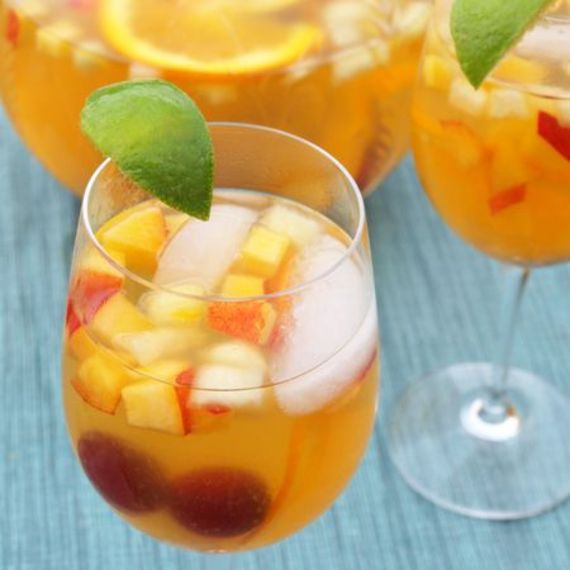 Sangria is a fruit-based wine punch typical of Spain and Portugal. This version, made with sparkling wine, chopped fresh fruit, brandy, orange liqueur and lemon-lime soda, goes down easy. Your guests will love it. GET THE RECIPE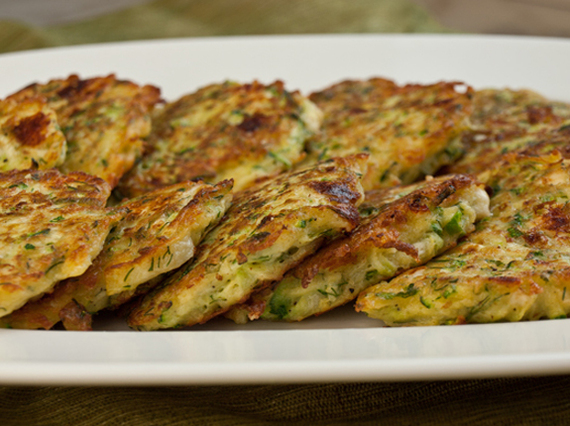 The word fritter usually conjures up something heavy and deep-fried, but these zucchini pancakes are as light and delicate as can be. For a party, make them bite-sized and serve as hors d'oeuvres. GET THE RECIPE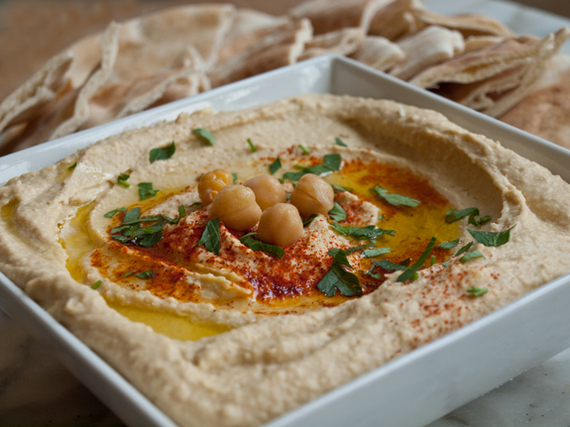 Homemade hummus is healthier than store-bought and easy to make with ingredients you can keep on hand: a few cans of chickpeas, extra virgin olive oil, a scoop of tahini, freshly squeezed lemon juice, garlic and spices. Just give it all a whirl in the food processor and you're done. GET THE RECIPE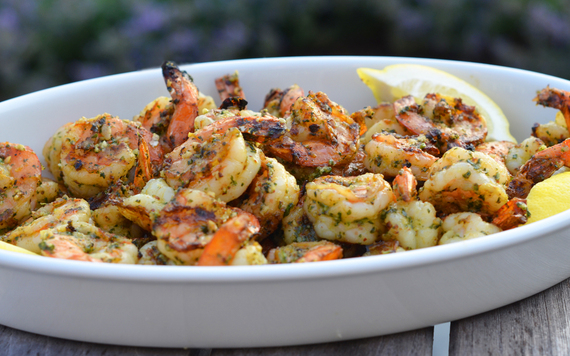 There are endless ways to use pesto -- the Italian sauce made from olive oil, basil, garlic, nuts and Parmesan cheese -- but this has to be one of my favorites. Whether you serve the shrimp for dinner with a vegetable or as an appetizer all alone, they'll disappear in a flash. Trust me, no matter how much you think you'll need, make extra! GET THE RECIPE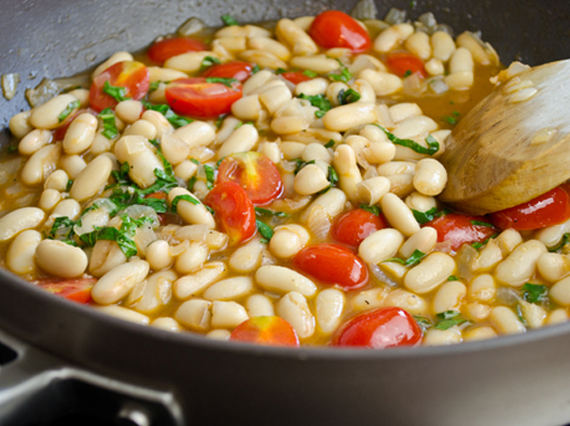 You'll love this quick and easy ragout of white beans and summer tomatoes in a robustly flavored broth. The tomatoes -- just barely cooked -- burst in your mouth when you bite into them, while fresh basil, mint and a splash of balsamic vinegar liven everything up. GET THE RECIPE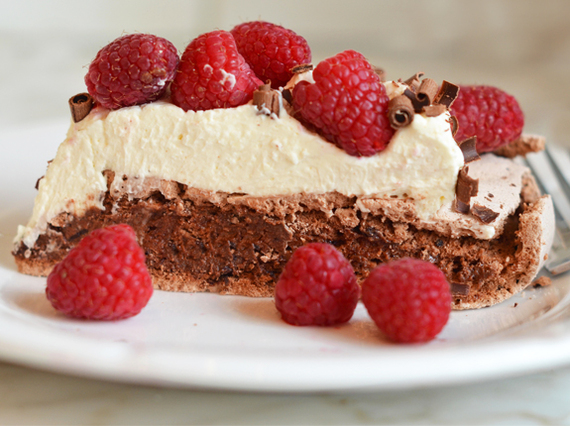 Created by a hotel chef in the 1920s in honor of the Russian ballet dancer Anna Pavlova, a pavlova is a cake-shaped meringue with a soft and marshmallowy center and crisp outer shell, usually topped with whipped cream and fresh fruit. In this gorgeous chocolate version, cocoa powder and bittersweet chocolate are folded into the meringue -- which makes it deliciously fudgy -- and mascarpone cheese (Italian cream cheese) is added to the whipped topping. GET THE RECIPE
SUBSCRIBE AND FOLLOW
Get top stories and blog posts emailed to me each day. Newsletters may offer personalized content or advertisements.
Learn more