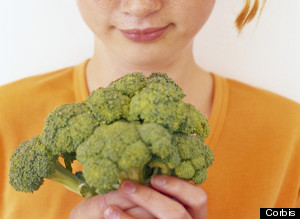 Vamos a estar claros. Cuando se habla de fibra nadie lo encuentra emocionante. La palabra fibra suena aburrida y si somos honestos, nada asociada con sexy. Al contrario, asociamos la fibra como parte de una dieta anciana, ¿verdad? Las legumbres, verduras, frutas y cereales contienen sustancias indigeribles en el tubo digestivo que se denominan fibra dietética. La fibra, aunque no es un nutriente, es necesaria por sus múltiples beneficios. Por ejemplo, ¿sabían que la fibra ayuda con el estreñimiento, enfermedades cardiovasculares, cáncer de colon, hemorroides, colesterol alto y muchos otros más? Entonces, aunque la fibra no es nada que estimule una conversación, sus beneficios nos dan algo por qué gritar.
La fibra proporciona muchos beneficios al cuerpo humano:
Ayuda al cuerpo a deshacerse de residuos
Controla los niveles de colesterol
Ayuda a que la grasa pase por el cuerpo sin ser absorbida
Causa sensación de saciedad
Previene que se formen bacterias
Reduce el riesgo de cáncer y enfermedad cardiaca
500 g de garbanzos cocidos
100 g de mantequilla clarificada
1 cebolla
2 dientes de ajo,
1 cucharadita de jengibre en polvo
200 g de tomates
1 cucharada de cilantro picado
1/2 mango
1/2 cucharadita de comino en polvo
1 cucharadita de curry
En una sartén ponemos la mantequilla, la cebolla y los ajos. Añadimos el jengibre y removemos. Después se añade el tomate pelado y sin pepitas. Remueve un par de minutos e incorpora los garbanzos y el resto de especias. Deja cocer 10 minutos sin remover mucho.
Los mejores alimentos para desintoxicar
SUBSCRIBE AND FOLLOW
Get top stories and blog posts emailed to me each day. Newsletters may offer personalized content or advertisements.
Learn more