Are you stimulated yet? If not, who is to blame that you and other small-business owners are not getting your fair share of federal construction contracts? After all, isn't the stimulus initiative meant for you too?
Residential and commercial construction has tanked and the nation's unemployment rate is pushing toward double digits. We need to get our construction contractors and tradespersons back to work.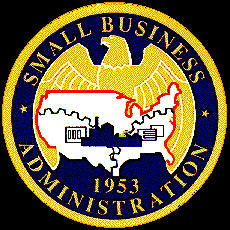 The U.S. Small Business Administration wants you to hook some of the contracts. So much so that the agency has enhanced its surety-bond, guaranty program in order for you to compete against the big guys.
When a contractor bellies up, or otherwise fails to comply with their contractual obligations, a surety bond pays off so that a back-up contractor can be hired.
Unlike single-family construction, government and most commercial construction projects require you to have a surety bond in place to bid the job. And if you win the bid, you have to follow up with compliance and completion bonding.
The SBA program guarantees a portion of the bond so that surety-bond providers are more willing to accept applicants with leaner financial statements and less experience. Moreover, through September 2011, the bonding amount is increased to help you go after larger contracts.
"Raising the surety bond limit is a critical step in making sure small businesses in the construction and service sector have access to federal contracting opportunities that will help drive economic recovery," says SBA's administrator Karen Mills. "These changes support small and emerging businesses nationwide, particularly construction contractors who have seen their markets hurt by a poor economy and lagging construction."
Under the economic recovery act that was implemented in March, SBA can provide bond guarantees up to $5 million on all public and private contracts. That includes subcontracts. SBA has also relaxed its definition of "small" so that more businesses can qualify.

Additionally, the agency can guaranty up to $10 million when the federal procurement officer for a project certifies that the guarantee is in the best interests of the government. That means you have to form relationships with procurement officers and sell them on your skills to do an outstanding job.
I wrote an article about SBA's surety-bond program for the Sarasota Herald-Tribune in February 2007. As part of my research, I contacted SBA's Miami, Fla. district office to find out how many surety bonds were guaranteed in Florida's Manatee, Sarasota and Charlotte counties during that fiscal year. SBA refused to tell me.
Consequently I invoked the Freedom of Information Act demanding a reply. SBA said that none were made in my targeted counties -- goose eggs for a program meant to stimulate small-businesses being pummeled by the troubled construction industry.
For this article, I got the national picture from Mike Stamler, SBA's press office director in Washington, D.C. He responded quickly.
"In fiscal year 2008, we issued 4,479 bid bonds with a total value of $1.9 billion in estimated contract value," he says. Of the contractors who won their bids and went on to get final bonds for completion, there were, "1,576 final bonds with a total contract value of $538 million," according to Stamler. "More people bid on contracts than get them."
It is also likely that some projects were never built.
"This fiscal year to date, we've issued 3,943 bid bonds with an estimated contract value of $1.8 billion," Stamler says. Additionally, he told me that 919 final bonds with a contract value of $330 million were guaranteed. Even though the current pace per month is slightly ahead of 2008, only 23.3 percent that bid went on to final bonding.
SBA has to do more to publicize its surety-bond program. Following the example of its massive thrust to inform the public about Patriot Express loans, it should be holding town hall-type meetings nationwide. SBA's district offices should host many more workshops for small-businesses to teach them how to get government-sponsored construction contracts.
But construction-industry leaders and the trade association that represent small-business contractors also need to be more involved. That is because getting bonded does not mean contractors have all the tools needed to compete. Even if they have the experience and construction skills, many do not have the marketing skills to gain the confidence of procurement officers.

Industry leaders and trade associations must train their small-business members. Mentoring relationships between small and large contractors should be established. Subcontracting relationships should be promoted for small-business owners to beef up their résumés.
There can be a symbiotic relationship between small-business construction contractors, SBA and federal procurement officers. By adding industry leaders and trade associations to the mix, small businesses can get a larger piece of the pie.
You can read the details about SBA's bonding program online or call Pam Swilling at 202-205-6546.
Jerry Chautin is a volunteer SCORE business counselor, business columnist and SBA's 2006 national "Journalist of the Year" award winner, tenonline.org/sref/jc1bio.html. He is a former entrepreneur, commercial mortgage banker and business lender.
SUBSCRIBE AND FOLLOW
Get top stories and blog posts emailed to me each day. Newsletters may offer personalized content or advertisements.
Learn more