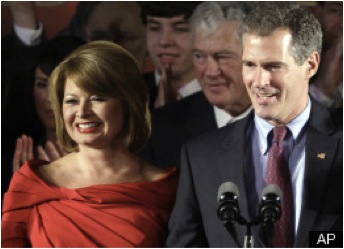 As a footnote to Monday's post about Scott Brown's upset victory in the Massachusetts senate race and his now-famous statement, "With all due respect. It's not the Kennedy seat, and it's not the Democrat's seat. It's the People's seat," this week, the New York Times reported about an election campaign in Illinois, in which one candidate is deploying Senator Brown's formula,
Representative Mark Steven Kirk, the front-runner in the Republican primary for the Senate seat once held by President Obama, has even taken to talking like Mr. Brown. "No one should make the mistake by calling this the Obama seat," he said in an interview. "This is the seat of the people of Illinois."
Could it be that politicians are finally focusing on the electorate?
SUBSCRIBE TO & FOLLOW POLITICS
How will Trump's administration impact you? Learn more