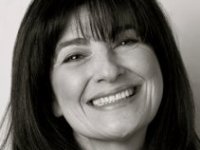 Spiked cider, butternut squash soup, pumpkin pie... Fall's harvest festival is the best excuse you'll have to go eat all year. We tapped Gilt Taste advisor Ruth Reichl for her favorite US eating cities, and her restaurant suggestions -- both high and low -- in each.
--Geraldine Campbell
Why It has always been the heart and soul of American cooking, the place where every important influence (African, Native American, French, Spanish, Italian) collided in the most exciting manner. Post Katrina, it's more interesting than ever. High Galatoire's is a New Orleans institution, and its never-changing menu and languid pace (meals here are not to be rushed) are part of the experience (embrace it). Non-native chef Michael Sichel recently took over the kitchen, but we suspect dishes like trout amandine and crème caramel won't change a bit -- and that's a very good thing. Low Donald Link's Cochon is the counterpoint to Galatoire's. The casual spot, one of the first new restaurants to open in the aftermath of Katrina, is an ode to his bayou upbringing with plenty of pork--garlicky suckling pig, ribs with watermelon pickles, pork-rillette--and Cajun-spiced goodness. Stay A Southern belle on the edge of the French Quarter, the Windsor Court has elegant, spacious rooms, a rooftop sundeck and a location that's roughly equidistant from Galatoire's and Cochon.

Why The country's street cart capital - and the place where young chefs and passionate foodies revel in each other's company. High Chef Gabriel Rucker was tapped Rising Chef of the Year by the James Beard Foundation in 2011 for his nose-to-tail fare at Le Pigeon. But save room for his signature dessert: apricot cornbread with bacon and maple ice cream. Low The yolk-colored Big Egg food cart is all about--you guessed it--eggs. But these are no ordinary huevos--think rosemary-scented eggs with bacon, dandelion greens, Tillamook cheddar and lemon preserves--not to mention non-egg breakfast dishes like cardamom French toast. Stay The landmark Heathman Hotel combines old world exteriors with Art Deco interiors, a museum-worthy art collection (which includes several Warhols) and Swobo bicycles--ideal for reaching our out-of-the-way food picks.

Why Where the American food revolution began, and the children of Alice Waters continue to do her proud. This is a city that cares deeply about its food, one of the few in America where it is really hard to eat badly. High Zuni Café will tell you instantly what San Francisco is all about. It's a casual place, beloved by locals, where the food is both simple and perfect. There is a truly classic Caesar salad (eat it with your fingers if you want to do it right), fresh fish, a great burger, and a made-to-order roast chicken (for two) that is well worth the 45-minute wait. Low The more casual sister restaurant to Quince, Cotogna is all about rustic Italian fare-- pizza with salt cod, egg and anchovy or pici with sausage ragu and chesnuts--and affordable wines (all bottles are $40). The only challenge is what to order. Stay A former bank building with crown molded ceilings, crystal chandeliers and mahogany paneling, the Omni oozes class--plus, it's a short walk from all of the city's best eats, including Cotogna and Zuni Café.

Why There's lots of great food -- on every level -- in Houston. But the real reason for foodies to head to Texas is to explore the myriad wonders of barbecue. And this is the best place to start. High Da Marco serves vero italiana cucina in a city that's best known for its steaks; the restaurant's longevity is a testament to chef Marco Wiles' prowess. Everything from the shaved celery salad with beets and pecorino to the smoky lamb chops scottadito is excellent. Low For great barbecue, you're best bet is Texan legend Luling's City Market for brisket, ribs and sausage served on butcher paper -- and there's an outpost in Houston. Stay With its mod settees, wingback chairs and buttery leather couches, Hotel Derek ups the cool quotient in Houston. More importantly, its chauffeured stretch SUV will deliver you to and from dinner.

Why Low country cooking is the most under-appreciated of America's native cuisines. That's one reason to come here. The other is that the benign climate and passionate food culture has attracted some of the country's most interesting young chefs. It's hard to eat badly in this city. High Sean Brock wowed Charleston when he took over the kitchen at McCrady's (where George Washington once slept), and now he's got people talking again. His latest endeavor, Husk, has been declared one of the South's most important restaurants -- ever. The skillet-roasted chicken with sweet peas, buttered vidalias and black pepper dumplings is a must. Low Bowens Island Restaurant is more of a shanty, really, identifiable by the faint aroma of just-fried fish and piles of shells outside. Here, oysters are served steamed in heaping shovelfuls on newspaper-covered tables. Stay You'll need a car to get to Bowens Island, but the uber-traditional, brick-faced Charleston Place Hotel is three blocks from Husk.

Why This is one place where people think nothing of spending $500 for dinner, and it's proved an irresistible draw for great chefs from all over the world. The presence of all that food power means that you can eat well off the strip too - for a whole lot less money. High Bartolotta is the only restaurant in America that employs its own fishermen in Venice (Italy), flying the catch in daily. The fish is brought out for your inspection: Sicilian amberjack, live langoustines, Adriatic sole and the most extraordinary red shrimp you've ever tasted. You can have them poached, grilled, salt-baked or fried. Low On Spring Mountain, a mile-long strip of izakayas, dim sum parlors and noodle houses, Monta is a boite of restaurant, with just 26 seats, including several bar stools fronting the open kitchen. But it serves some of the best ramen outside Japan: Hand-pulled noodles in the nuttiest, saltiest, porkiest broths. Stay The Palazzo is the Venetian's younger, less literal sister (i.e. no gondolas or faux Piazza San Marco). Its location, next door to Bartolotta (at the Wynn) makes for an all-Italy evening, Vegas-style.

Why Fast becoming the most interesting restaurant city in the country, and the place to explore America's most exciting experimental cooking. High Grant Achatz put Chicago on every foodie's map when he opened the cutting-edge Alinea in 2005. With Next, he ups the ante, presenting a new concept every three months. The current regime is a Tour of Thailand, where dishes run the gamut from strictly traditional to El Bulli-like creations. Low Xoco, slang for little sister, is Rick Bayless' foray into Mexican street food. The quick-serve cafe has Chicagoans queuing up for churros and chocolate in the morning; cochinita pibil torta later on. Stay Blocks from the Magnificent Mile and Xoco, the James combines haute minimalism with a side of whimsy. Art installations and extras like mile-high kits make it one of Chi-town's coolest crash pads.

Why The ethnic food capitol of America (and maybe the world), this is where adventurous eaters can discover authentic global grub. High At Nancy Silverton and Mario Batali's Osteria Mozza the best seat in the house is at the L-shaped mozzarella bar. It's a see-and-be-seen spot whose porky, buttery, creamy cuisine has won over Tinsel town's pickiest eaters. Opt for the milky bufala with braised leeks on an oiled, toasted chunk of bread. Low Thanks to David Chang in New York (Momofuku) and Roy Choi in LA (Kogi), Korean food is poised to be the next big thing. And Los Angeles, with its thousands of authentic Korean restaurants, is the place to sample this cuisine. Best place to start: Park's Barbecue, where the panchan are superb, the grill-it-yourself gal-bi and bulgogi the best in the country. Stay Mr. C Beverly Hills is an Italianate remake a la Cipriani where the front desk doubles as a bar and nearly everything is bespoke. It's a drive to Osteria Mozza and Park's -- but having a car is part of the L.A. experience.

Why Do you really need to ask? From Manhattan's three-star palaces to scrappy little holes in the wall in the outer boroughs, New York has it all. High Eric Ripert's Le Bernardin recently underwent a makeover, but the top toque's four-star seafood, thankfully, hasn't changed one bit -- favorites include fluke ceviche in jalapeno-lime broth, pounded tuna layered with foie gras and toasted baguette, and classic sole almondine. Low Nothing says modern Brooklyn like Franny's, a Flatbush favorite for its wood-fired pizzas, home-spun cocktails and local vegetables simply prepared. Must eat: The pork cheek and beef tongue terrine. Stay The David Rockwell-designed Chambers is within stumbling distance of Le Bernardin (and a subway ride from Franny's) and houses an impressive collection of art.
Follow Jetsetter.com on Twitter: www.twitter.com/jetsetterdotcom