When it comes to food, nowhere -- not Paris, not New York, not Rome -- offers the variety or consistent superior quality that Tokyo does. From elite sushi temples to the most humble grilled sweet potato vendor, it's nearly impossible to have a bad meal in this city, so we've done the hard work, separated the wheat from the, er, wheat and come up with a day of gorgeous gorging.
And for a perfect food coma crash pad, check out our skyscraper hotel with Tokyo Bay views, one of the city's very best.
Read on for our guide to Tokyo's best foodie experiences.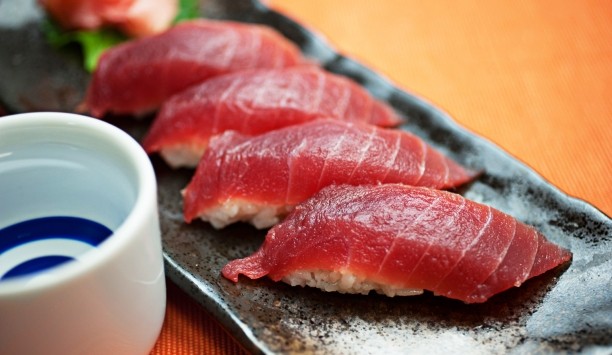 Eat Your Way Through Tokyo
After the long-haul flight, you've finally arrived in the big city and have beaten back the jetlag (we suggest the gym or the spa in your five-star secret hotel for that). Now on to more important things: the food! We've got your five-meal-a-day plan covered, from an early-morning trip to the market to late-night izakaya eats. And just remember: You're on vacation -- so the calories don't count.
Breakfast: Just because something is in all the guidebooks doesn't mean it's not great. Case in point: a predawn visit to Tsukiji Market, one of the world's largest and most varied fish markets. Get there by 4:30 a.m. to watch the tuna auction, and as soon as it's over join the queue at Sushi Dai, the market's most famous sushi joint. The wait may be upward of an hour, but the reward is unforgettable: a tight spot at the counter, where the smiling chefs will feed you piece after piece of fish that was, literally, flopping on a bed of ice just minutes ago. (If you're squeamish or a picky eater, don't bother: It's strictly chef's choice here.) Afterward, wander the perimeter of the market for kitchen goodies like bamboo boxes and all manner of utensils.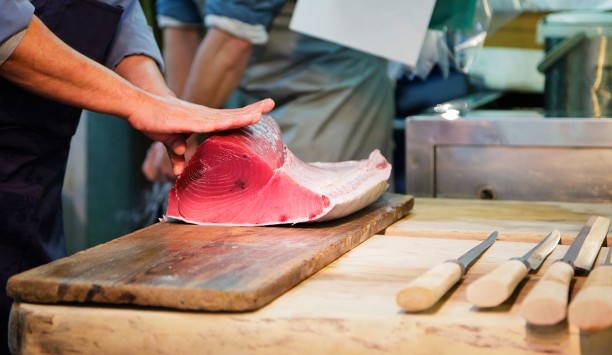 Midmorning snack: Every major department store in Tokyo has a food hall in the basement where you can buy everything from fresh fish to wasabi-flavored bagels. One of the biggest and most diverse is the Tokyu department store's Food Show, in the middle of the train station in the bustling Shibuya district. Here, you'll join crowds of housewives inspecting flawless oranges and glistening mackerel for dinner, along with office workers grabbing bento boxes for lunch and tourists ogling the perfect plump grilled gyoza being flipped on a flat grill. The area is roughly organized by cuisine -- you'll smell the buttery French bakery section before you see it, and other rows are dedicated to Vietnamese and Chinese food -- but don't leave without picking up an assortment of Japanese treats, from just-fried tempura and sesame seed-coated rice balls to various salads and green tea-flavored soft-serve.
Lunch, Option 1: Italian food in Tokyo? Believe it. While the city is rightly known for its superior French cuisine, even Italian purists love Armani Ristorante, located on the top floor of the fashion brand's flagship outpost in the elegant Ginza district. And while the food has all the bright, bold flavors we associate with Italian cooking -- the pastas are particularly good -- the refinement of the presentation is pure Japan: Waiters deliver the dishes on gleaming lacquered trays, and the service is as hushed and polished as the surroundings.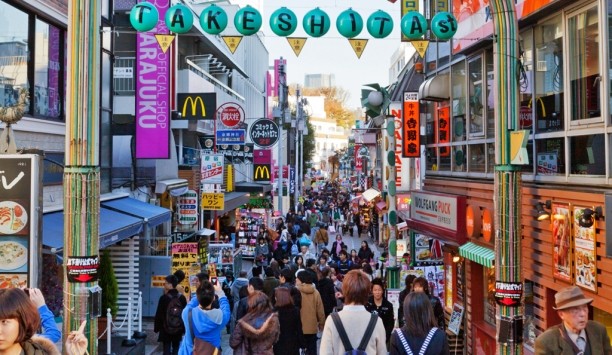 Lunch, Option 2: In Japan, where you eat, and what you eat from, matter as much as what you eat. A good lesson in the Japanese approach to what might be called holistic dining can be found at Tofuya Ukai, an iconic restaurant housed in a traditional low Edo-era house just below Tokyo Tower. While not vegetarian, the restaurant specializes in tofu, an ingredient used to brilliant and often unexpected effect in its set-course meals, which are served on beautiful lacquerware and ceramics. Leave some time afterward to wander the grounds; here, Tokyo -- and modernity itself -- seems to float away.
Snack: Everyone who comes to Tokyo wants to see two things: the Meiji Shrine, one of the country's most beautiful, and the crazily costumed kids who clog the streets of the adjacent Harajuku neighborhood. After you've seen the shrine, just follow the crush down Takeshita Street, where you'll get a sneak peek at what teenagers everywhere else might be wearing a few years from now, and go to one of the crepe stands that dot Meiji-dori, one of the district's main drags. You can choose from all sorts of flavors: fresh-sliced banana with vanilla ice cream? Strawberries and jam with cream? Kiwi and caramel? For a few bucks you'll feel like a kid again yourself.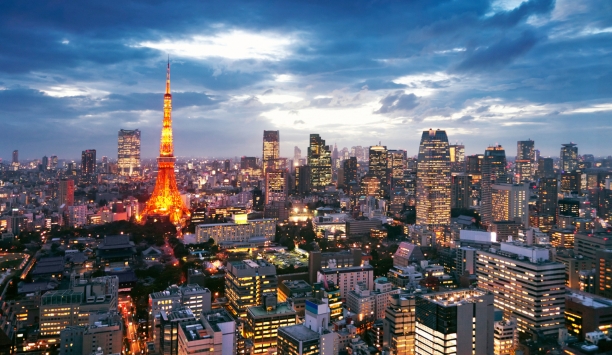 Dinner: You can't leave Tokyo without visiting an izakaya, Japan's version of a pub, but with much better food. One of the liveliest is Maru, at the northern tip of the lovely and upscale Minami Aoyama neighborhood. Walk down a steep flight of stairs and you'll find yourself in a cozy, convivial space with an ever-changing seasonal menu of tapas-size dishes, a wide selection of beers and sakes, and a friendly young staff. (Maru takes particular pride in its excellent rice dishes, so make sure to order one.) The restaurant is featured in local food expert Mark Robinson's excellent Izakaya: The Japanese Pub Cookbook, which is an essential souvenir of your trip.
Vibrant, eclectic Tokyo: It's nearly impossible to have a bad meal in this city.

Expect a wait at Sushi Dai, but you'll be rewarded with the chef's choice of delectable sushi.

Hop on a train and head to Takeshita Street, where the Harajuku kids hang out.

On an early-morning trip to Tsukiji Market, you can sample fresh-from-the-ocean fish.

Tokyo's Meiji Shrine is one of the country's most beautiful; be sure to stop by between meals.

You certainly won't leave Tokyo with an empty stomach.

This city knows how to eat -- just take the abundance of elite sushi temples as an example.

Tofuya Ukai specializes in tofu, using the ingredient in surprising but brilliant ways.
Follow Jetsetter.com on Twitter: www.twitter.com/jetsetterdotcom