One of our favorite things about working at Jetsetter is dealing with happy honeymooners. These couples, no matter how diverse, seem to fall into five basic groups. Yes, these are broad generalizations, but they are broad generalizations based on a great deal of experience that have helped us prescribe perfect plans. Figure out which type of honeymooner you and your significant other will be. - Dennis Sarlo
You don't just go to gallery openings; you open galleries. You don't need to crowd around for a view of the Mona Lisa at the Louvre or Starry Night at the MoMA because you've been there, done that. You probably have opera tickets, and you probably like it, too. You'd rather learn than lounge and see the world than have a big, wasteful wedding. FYI, the guests at your cash bar disagreed.
Things you may love: The theater, ballet, small craft museums, NPR, Brooklyn.
Embarrassing fact about you: You claim to not watch TV but mysteriously have opinions about the Real Housewives just like everyone else. Chic, c'est la vie.
Doesn't everyone train for a half-marathon on their honeymoon? Well, you do. You keep fit and active, and probably run five miles by the time most people at the resort wake up. Everyone's envious of your energy, your Olympic medals, and your abs.
Things you may love: Running, jumping, hopping, skipping, that sort of thing.
Our current Jetsetter picks for you: The Lodge at Vail for hikes in the summer and skiing through the winter; the Palmetto Bay Plantation for ziplining, kayaking and other general ab-sculpting activities.
Embarrassing fact about you: You're probably going to bring Vaseline to prevent nipple chafing while going for a sunrise run, and the TSA is probably going to find it while digging through your carry-on of terrorist-looking heart rate monitor/watch combos.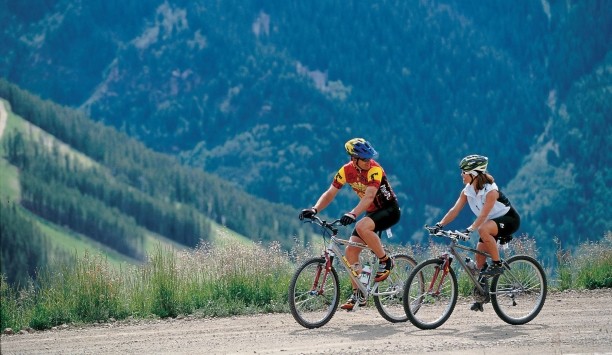 If it's not modern, stylish and confusing to use, you don't want it. Your house is probably a glass square full of design-oriented objects and chairs that confuse your poor parents. Be careful on your honeymoon: Your place is the opposite of babyproofed. Also, if the stork comes knocking, he's not even going to know how to get in.
Our current Jetsetter picks for you: The hip, glass-and-steel Cooper Square Hotel in NYC's East Village; Paris's funky Seven Hotel, complete with "Levitation Rooms" with fiber-optic lighting.
Embarrassing fact about you: You sat in a comfy Crate & Barrel couch once and loved it.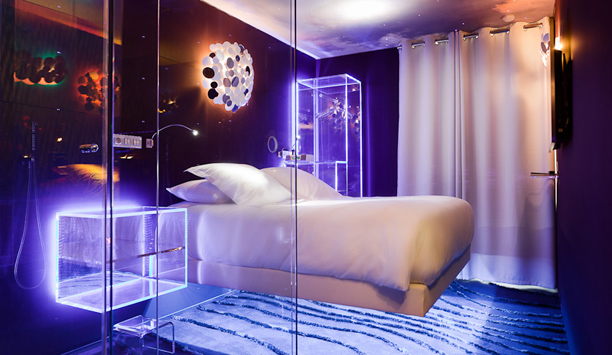 You're like a Chevy: classic, dependable but still plenty of fun. Why reinvent the wheel? You want the honeymoon experience that's been in style forever, meaning plenty of sun, plenty of beach and probably some heart-shaped flower arrangements here and there. If you're honeymooning in the company of ex-presidents and celebrities, you're on the right track.
Things you may love: Swimming together, shopping together, being together, being together.
Embarrassing fact about you: You know the theme song from the Mount Airy Lodge commercials. Though in all fairness... so do we. All you have to bring is your love of everything (which seems like a tall order, but why nitpick).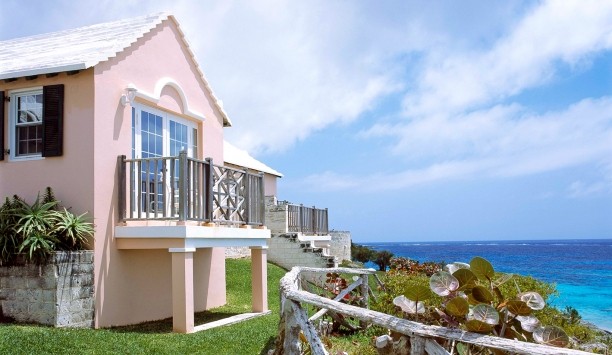 You're married -- finally -- and you're in an exotic paradise. Just like Adam and Eve. They didn't wear much either. You've got two criteria for your honeymoon: private pools and room service.
Things you may love: Sorry, we don't have an adult verification feature on this blog.
Our current Jetsetter picks for you: The private pools and Mediterranean views of Gran Melia Crete; anything in the Maldives (it's romance personified, and we're a little obsessed).
Embarrassing fact about you: People will know what you were up to when you come back from your honeymoon with no photos of anything outside the hotel room.
So which type of honeymooner are you? What kind of honeymoon did you have? And which are we missing? Let us know in the comments below.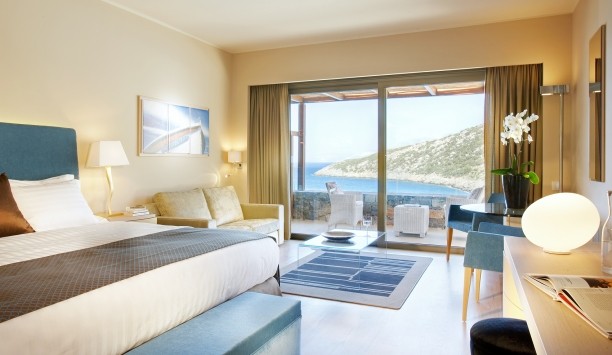 For more amazing honeymoon destinations - at amazing prices - check out Jetsetter.com. For more articles by Dennis Sarlo, check out our blog, Jetsetter Passport.
SUBSCRIBE TO & FOLLOW LIFESTYLE
HuffPost Lifestyle is a daily newsletter that will make you happier and healthier — one email at a time. Learn more