The Thorn Tree Project: African Bazaar
Clodagh, Urban Zen, The African Market, and "GIVING"
I am a long-time admirer -- and friend -- of the Irish-born Environmental Interior and Home Furnishings Designer, Clodagh.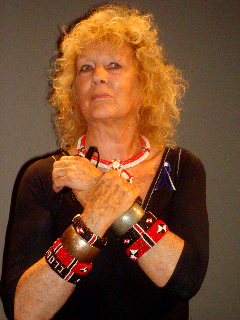 We first met in the '90s, during preparation for the chic Environmental Townhouse Boutique, FELISSIMO. Located on 56th Street, just off Fifth Avenue, Felissimo was the first uptown Boutique dedicated to Sustainability. It was developed by the Brothers who are responsible for initiating the celebrated Kyoto Conference on the Environment The "shoppe" fulfilled its mission by bringing a new awareness of how ordinary objects might be both beautiful to the eye, fully functional, and helpful to our natural world. Innovative Buyer Jeff Fazio along with Clodagh's gracious quirky designs greatly enhanced the project.
Felissimo also commissioned me to originate/organize an Environmental Program -- which I named "Eco-Design" -- including curating an Exhibition of Environment Design, which included such renowned Architects as James Wines of SITE, considered "The Grandfather of Environmental Design", Jack Travis -- one of the first successful contemporary African-American Architects, and William A. McDonough -- who went on to advise Presidents on the Environmental. I also instrumented Workshops and a "Grand Tour" of Environmental Sites and a celebratory Eco-Awards Dinner under the aegis of the Very Reverend -- and very wise --(James Parks Morton at the great Cathedral of Saint John The Divine. Brazilian Sculptress Vilma Noel designed the Award and Bill McDonough met his wife. It was a great, hopeful time!
Recently, ever active, Clodagh joined forces with Designer Donna Karan to produce the "9th Annual African Bazaar & Silent Auction," supporting the children of the Samburu Tribe. The Event was held in the beautiful Greenwich Village Urban Zen space. As one enters, this space, as the Cathedral, actually uplifts with mysterious buoyancy infused with the sense of goodness. The "inspired" Karan had dedicated this space to world betterment, supporting such important issues as Women's Health and Children's Conscious-Raising and Peaceful Conflict Resolution.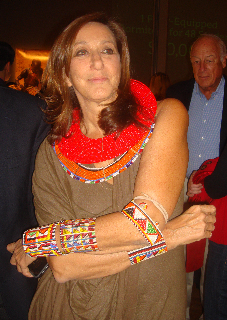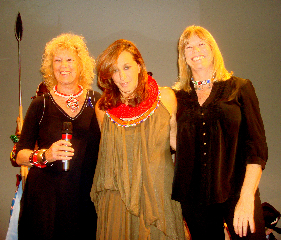 The entirety of Urban Zen was transformed into a full African Market, with colorful African goods -- jewelry, beaded bracelets and statement neckpieces, woven by Samburi Mothers, woven baskets, brilliantly dyed fabrics, carved wooden bowls, and donated furnishings and object' dart, while long communal tables featured delectables. Four peaceful African "Warriors" from their pastoral nomadic tribe in Northern Kenya, decked out in their tribal costume, performed traditional indigenous dances, and tribal chants before an excited audience of 400.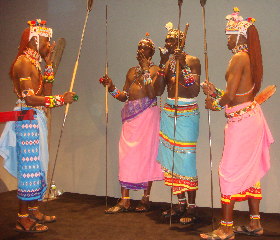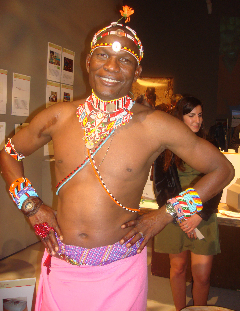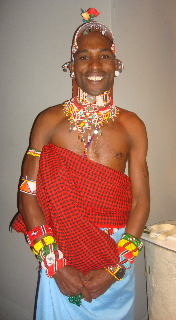 The Founder, Jane Newman, was introduced to the Samburu tribe when her Land Rover broke down in their village. As some may note," God works in mysterious ways"! While her car was being repaired she noted how poorly equipped were the few sparsely equipped Samburi schools...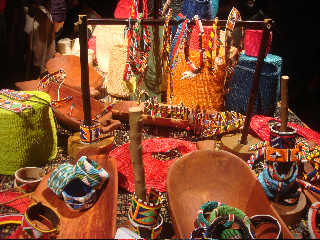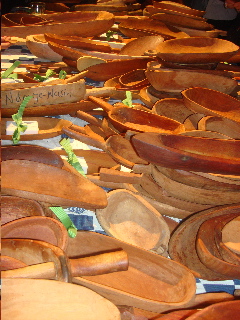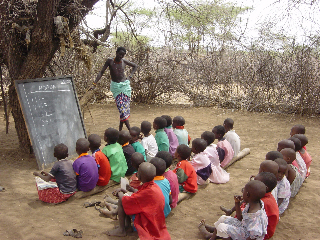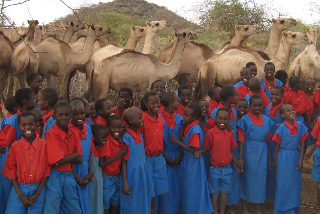 Jane founded the Sereolipi Nomadic Education Foundation serving the peoples of Northern Kenya. Through her personal support and that of friends -- There are now 12 preschool and primary schools, and the area has grown in population.
All Donations go directly to the Foundation for as little as $8 -- (Which covers the cost of one school uniform), $10. (For a treated mosquito net) ... one can participate. To contribute, go to www.ThornTreeProject.org and www.Clodagh.com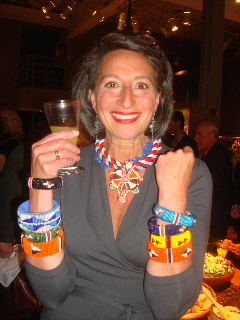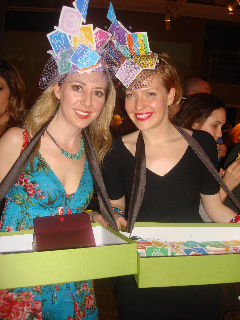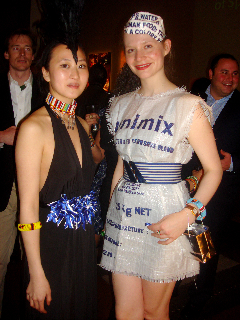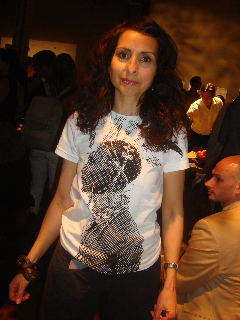 We are all world citizens. Our global community has shrunk. Through the impact of technology and instant communication, we are increasingly connected.
With so many in need, there is the temptation to succumb to "Overwhelm."
In addition, during these troubled, suffering times in our own beloved country, the USA, (along with so many friends and associates) I regularly wrestle with whether to exclusively support that which is American.
For myself, I have gratefully come to some resolution. Being a Believer in a Higher Spiritual Player, I have come to understand, for me, that which is presented, placed directly in front of me on my own very personal path, is that which should have attention, -- my "Next"... That is to not ignore "Strategic Philanthropy" but to supplement it.
Ultimately, the importance is to GIVE and to keep "Giving" in whatever manner you can. The wise spiritually-based Life Practice of UNITY, suggests Giving of your "Time, Talent &/or Treasure."
1. Environmental Interior and Home Furnishings Designer Clodagh
2. Leader, Designer & Founder "Urban Zen," Donna Karan
3. Clodagh, Founder "The Thorn Tree Project," Jane Newman, and Donna Karan
4. Samburu Dancers performing a Traditional Tribal Dance
5. The Chief
6. Samburu Dancer
7. Beaded and Woven African Jewelry & Crafts
8 Hand-Crafted Wooden Bowls created by the "Mamas"
9. Children Learning in a Samburu School
10. School-Children with Camels
11. Happy Attendee showcasing her newly acquired Bracelets
12. Raffle-Sellers
13. Costumed Attendees
14. Supporter Wearing Donation Tee with image of a Kenyan
15. Poster with Image of Samburu Woman
16. Unique "RestNest" -- a Silent Auction Contribution
All Photographs (except the African Images) © Jill Lynne, May 18, 2011
All Rights Reserved
ALL Photographs may be Purchased Directly from Jill Lynne at JillLynne1@MAC.com / www.JillLynne.com
SUBSCRIBE TO & FOLLOW LIFESTYLE
HuffPost Lifestyle is a daily newsletter that will make you happier and healthier — one email at a time. Learn more