If you are a triathlete, there is no bigger day in this sport than the Ford Ironman World Championship. It is the race that defined our sport as it came of age, and continues to be the defining race in our sport for any avid triathlete.
This years race kicked off with the kids duathlon (swim and run) where over 500 under 13year olds got a little taste of the race. Folowing the kids race, the annual parade of nations wound its way down famous Alii Drive, show casing the over 54 countries represented .
To get to the starting line in Kona, you must either be very lucky and get yourself a spot through the lottery, or very talented, and win yourself a qualifying spot at one of the qualifying events held around the world.
Tens-of-thousands of triathletes try to get one of those coveted Ironman spots every year. Only 1,800 succeeded.
That means 1,800 "lucky" people get to test themselves on one of the biggest challenges the sports world has to offer ... 2.4-miles of swimming, 112-miles of biking, and a 26.2-mile marathon run through tough ocean waves, and challenging lava-covered terrain.
While there are thousands of triathlons around the world, it is this one that truly defines the sport. It all began at an Awards Ceremony for a relay running race in Honolulu in 1977. A group of local athletes discussed the idea of an endurance triathlon and combining three major events that already existed on the island. John Collins suggested combining them and making it a single-day event. Later that evening, Collins took the stage announcing the event and that "whoever finishes first, we will call him the IRONMAN." It has since become triathlon's Super Bowl, Wimbledon, World Series, World Cup, and Tour de France all rolled into one. What makes this event so unique is that "average" people get to compete alongside the best in the world.
According to a survey produced by Active.com of over 1, 500 triathletes, Once someone participates in a triathlon they are hooked on the sport. In fact, over 90 percent of those surveyed plan to participate in a triathlon event in 2011 with 32 percent indicating they plan on participating in five or more triathlons in 2011.
Some more interesting facts about this years World Championship race according to WTC:
By Gender:
SEX = F 530 27.5%
SEX = M 1396 72.4%
Youngest:
Brandon Perea, Hilo, HI, USA 20
Azumi, Konoka, Tsukuba, JPN, 21
Oldest:
Lew Hollander, Bend, Oregon, USA, 80
Harriet Anderson, San Carlos, CA, USA, 75
First time Kona participants: 983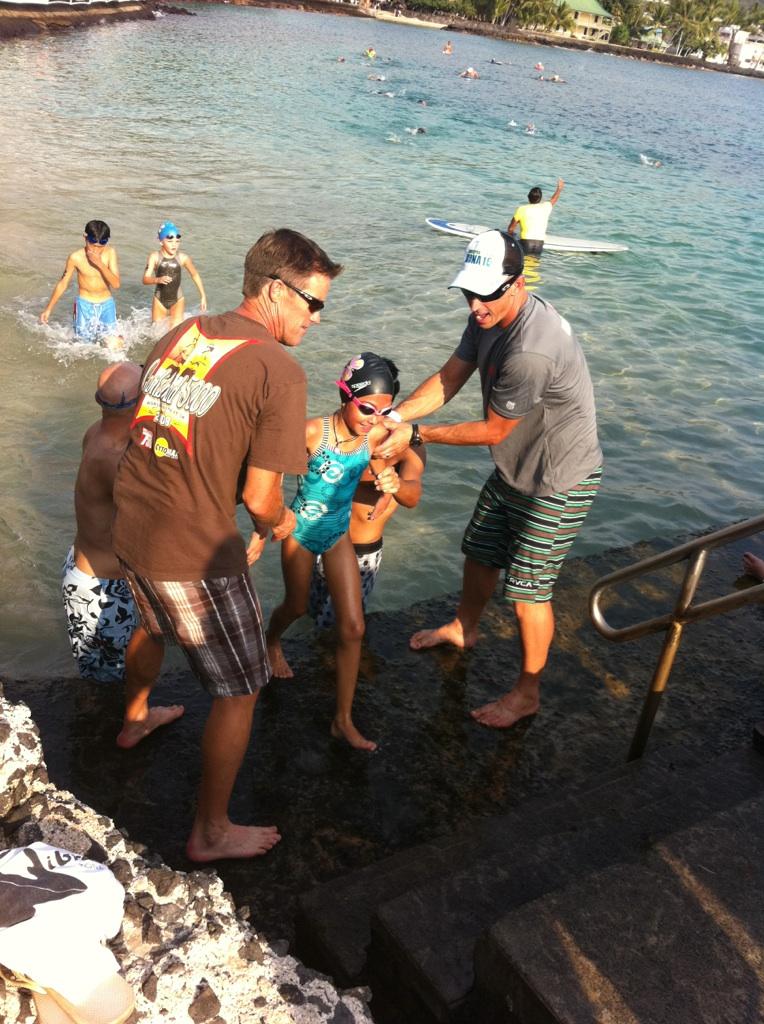 SUBSCRIBE TO & FOLLOW THE MORNING EMAIL
Start your workday the right way with the news that matters most. Learn more