This week ushered in the ninth installment of what has become one of the most important art world happenings, ArtBasel: MiamiBeach. Beginning around 10am, VIP collectors pushed and shoved to better their pole position at the entrance to the fair. While the attendees may have arrived in their private jets (the author overheard one leather-pants-clad bleached-blonde woman bragging about catching a ride on hedge fund manager Stevie Cohen's 747), once at the fair, the environment became far more Darwinian: he who can run fastest gets to the art dealers' booths to pick the best spoils for his collection. Although it has not become democratic, since accessing and acquiring the best works requires art world clout. And there is no shortage of clout because, after all, this is where the art world comes to transact billions of dollars of deals, mostly over the five days of the fair, making it the most financially important event of the art world's year.
Over the coming four days, hundreds of thousands of art collectors, gallerists, museum curators, enthusiasts and voyeurs will decamp to the narrow spit of land called South Beach to look at art, talk about art, party with art, dance to art, and even eat art. For literally 24 hours a day, the art deco landscape with be filled with the biggest gourmet feast of contemporary-art related activities and diversions imaginable. With VIP attendees usually sorting through five to ten invitations a night, the expectations and the hosts' need to impress are high.
Unlike its older, sister fair in Basel, Switzerland, or the prestigious ADAA art fair in New York or even the Armory Show also in New York, Miami Beach is literally and figuratively an island. Other fairs cannot begin to touch the dominance of the Miami experience, because, after all, who wants to party 24/7 for five days in Basel, Switzerland, or when in New York, who can't find plenty of other things to do once you've walked the fair and shot your financial wad? By contrast, ABMB has created a hype, a pace, a fervor and a financial importance that cannot be challenged anywhere else.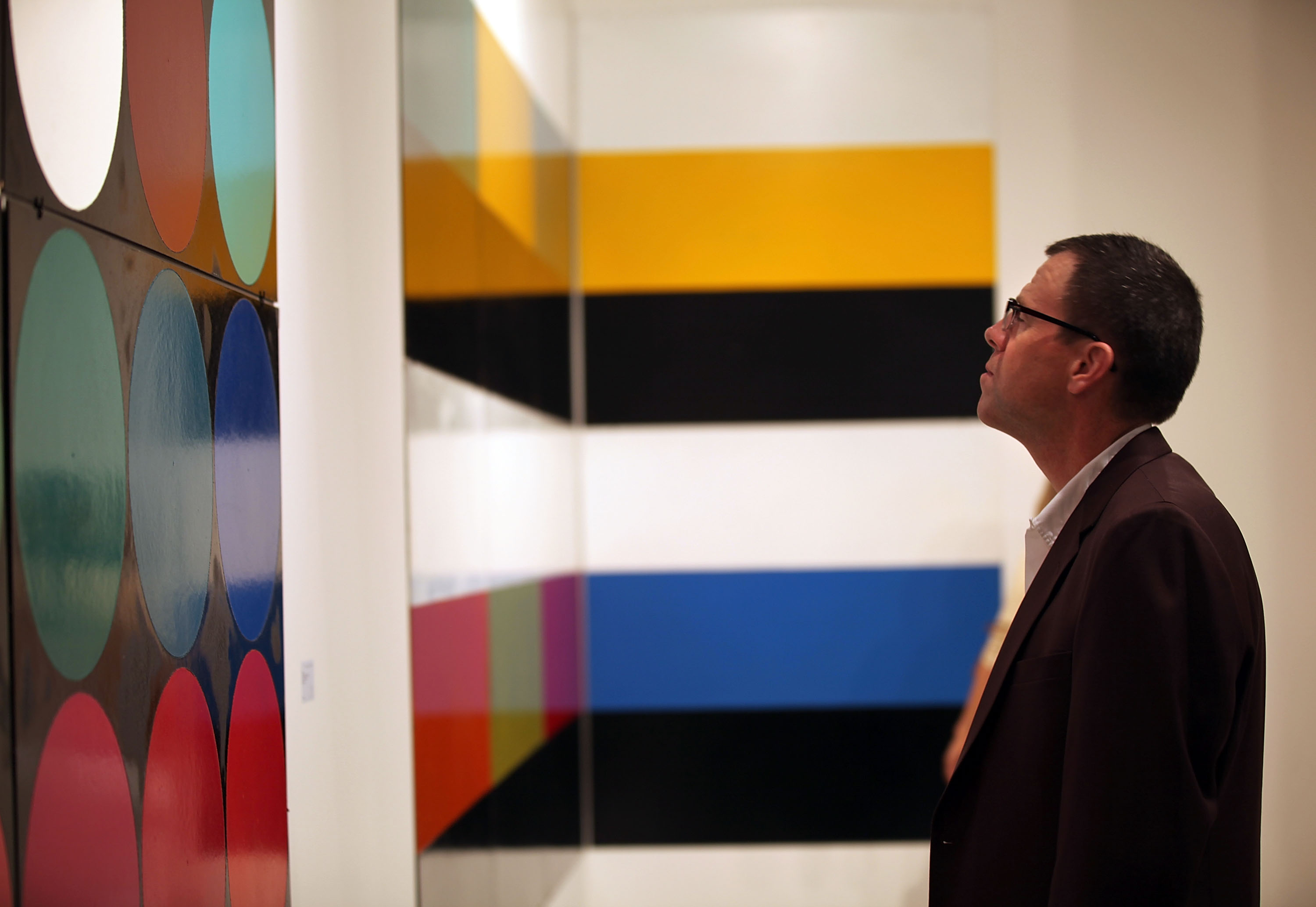 Or is there a place where the ABMB dominance could be challenged? Organizers of the VIP Art Fair, founded by long-time successful art dealer, James Cohan and his wife, Jane Cohan, want to do just that. From January 22nd to 30th, the VIP Art Fair will launch its inaugural online art fair. Many of the scores of galleries also participating in ABMB will be a part of this launch. The Cohans' bet is very simple: the costs associated with an online art fair are dramatically lower than the costs associated with moving art, staff, travel and lodging expenses, not to mention the high costs of paying for expensive booths at the fair. Therefore, galleries have to sell far less art to start raking in the profits.
However, while the break-even point is much lower (it costs about $15,000 to list your artwork on the VIP Art Fair, compared with the $50,000+ a gallery may spend to make it all happen at ABMB), there is a real concern as to whether the customer's experience will ever rival that of attending an event like ABMB.
The analog or 'real' art fair delivers hype, hysteria and competition, similar to the way an auction (think Sotheby's, Christie's, Phillip's) compels buying behavior in a way that a traditional gallery cannot. The urgency associated with the race-to-acquire at ABMB along with the see-and-be-seen fervor and scale of art on display and activities to enjoy make the ABMB experience nearly unassailable.
Another new online artworld initiative comes from Michael Bruno's 1stdibs, the online design and home décor powerhouse. In this case, there is no urgency whatsoever. Galleries can post artworks for sale on the 1stdibs virtual shopping mall, and buyers can browse at their convenience. While the 1stdibs initiative is new and small, like the Cohan's VIP Art Fair, it is also delivering very high quality galleries offering exciting works of art.
In either case, the future of online art purchases boils down to two simple metrics:
Will more people buy art who would not have done so at a traditional art fair? And will people who would have not previously bought art at an art fair browse the online offerings in their pajamas over Sunday morning coffee?
ABMB will have to work to maintain its dominance no matter what online threats may come, and it is inevitable that the folks at Art Basel are also dreaming up their own online offerings (in addition to their apps), but the art world is a changing landscape. The days of auction houses and brick and mortar galleries running the show are over. At the end of the day, collecting art is about a personal and visceral reaction to a dialogue with a work of art. Online dating may have changed the landscape for meeting potential dates, but ultimately you always need to see the goods in real life!
SUBSCRIBE TO & FOLLOW CULTURE SHIFT
Every Friday, HuffPost's Culture Shift newsletter helps you figure out which books you should read, art you should check out, movies you should watch and music should listen to. Learn more