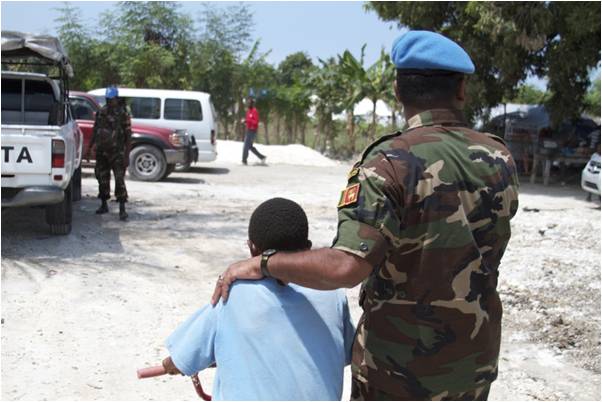 Our meeting with the Mayor of Leogane in his new offices built by Canada was facilitated
by Lt. Colonel Wasantha Herath, Deputy Commander of the U.N. MINUSTA forces.
We have partnered with two local schools, Ecole Primeraire la Redemption and Nouveu College Surin Eveillard Secondary School to provide primary and secondary educational opportunities for the children of Leogane.

We are exploring the addition of a vocational track to the academic track, approved by the Haitian Department of Education before the January 12 earthquake.

We will help open a three-story school next week, enrolling up to 100 sponsored orphans, living in their own extended families.

We have interviewed and accepted 40 high school graduates for a one-year course in English and Chinese, with a shot at ten spots towards full four-year scholarship to a college in Beijing - and are actively seeking additional scholarships for them.
The NGO "Good Neighbors," led in Haiti by Kyung-hoo Roh and funded in part by the
Korean International Cooperation Agency, will run primary education at the school.
We have already launched the Internet from the school, after five days of trial-and-error. The Web is essential to each of our NGO partners -- and the future of Haiti. We will have a computer laboratory, computer instruction, long-distance learning opportunities via our corporate sponsor Skype, to keeping our orphaned children in close connection with their child sponsors in North America, Europe, and Asia.

One of our NGO partners hopes to soon place more than 200 twelfth and thirteenth graders on-line for potential academic scholarships at $25 per month.

We finalized our interim director -- a nursing supervisor with ten years experience -- who is now working for another relief agency in the refugee camps of Leogane. She will oversee up to 100 orphaned children, the majority of whom will attend the Ecole Primeraire la Redemption and Nouveu College Surin Eveillard Secondary School.

We brought with us an American Haitian Studies major from Brown University, Kona Shen, who speaks Creole and has applied to be the Orphans Interntional Worldwide Global Officer assigned to Haiti.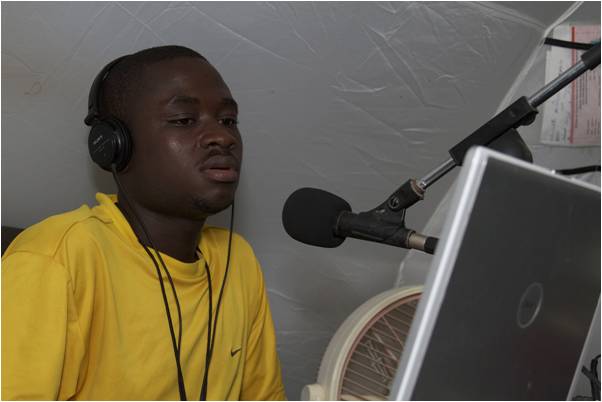 Our interview on Leogane's Radio Amikal FM resulted in over 200 scholarship applicants.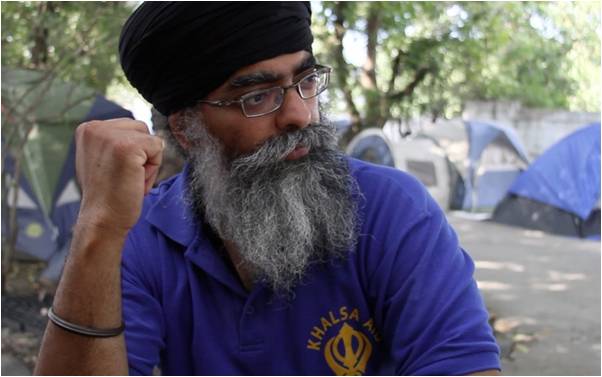 The Chairman of India's Khalsa Aid, Ravi Singh, tours our partner school.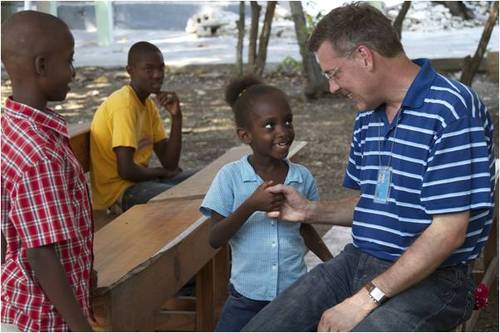 At the end of the day -- and the end of the trip - it is about the Haitian children we can help.
SUBSCRIBE AND FOLLOW
Get top stories and blog posts emailed to me each day. Newsletters may offer personalized content or advertisements.
Learn more