I am pleased to announce the formation of the newest chapter of Orphans International Worldwide: OIWW-Madagascar Orphelinat St-Paul, being built just outside the capital city of Antananarivo. I am even more pleased to make known that its path towards raising global citizens will be through classical musical education and interfaith dialogue. On a solar-powered campus.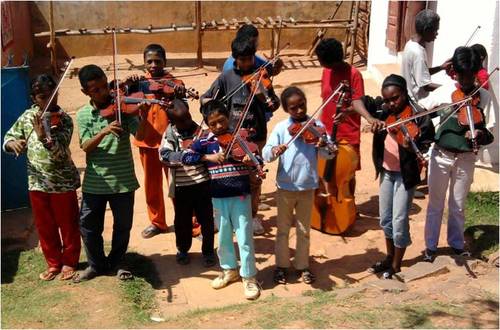 OIWW-Madagascar Orphelinat St-Paul will open next month to global critical acclaim.
When I founded Orphans International Worldwide (OIWW) eleven years ago, I believed that our first major commitment to the arts would be through the plastic arts. I was wrong. It is classical music - violins and all. As someone who has written extensively on classical music as part my theme Connecting Goodness, I could not be more delighted.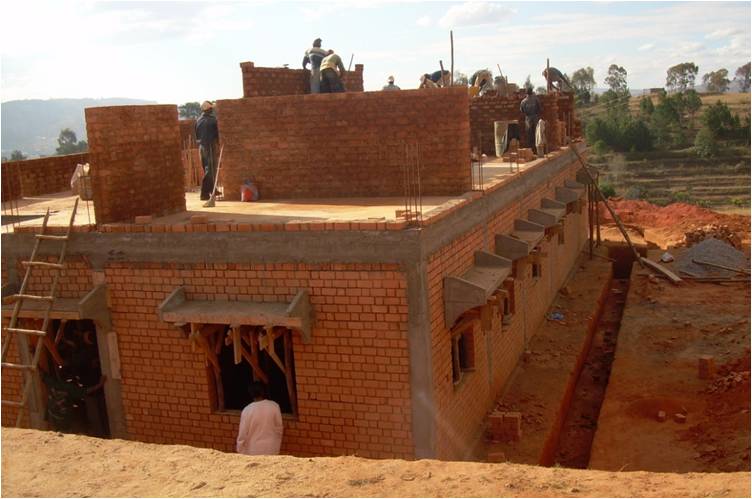 Last year I was approached by a group from Madagascar who had read my 'success story' in the Toastmasters International Magazine (here). They had decided to build a home for orphaned children as an extension of their work offering poor children a classical music education towards a better life. I brought their request to my Board immediately, and a partnership was soon founded.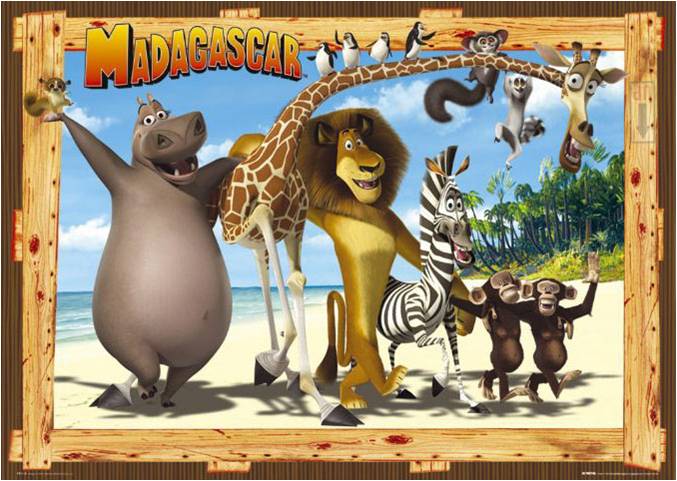 Many of my friends stare at my in confusion when I tell them OIWW is opening in Madagascar.
The team consists of Malagasy professionals trained there, in the U.S., and in France. These high-powered founders consist of a pediatrician, a heart surgeon, a doctoral student, and an undergraduate student. They stand united to make a difference in the lives of poor people in Madagascar by transforming orphans there into global leaders.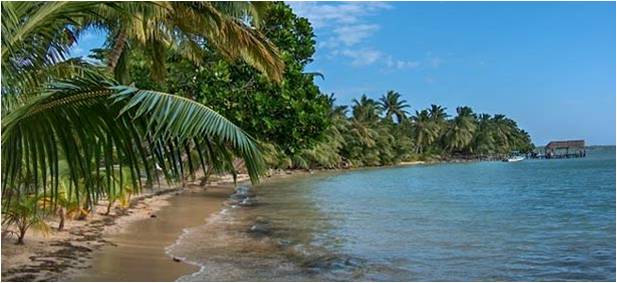 Beautiful Madagascar, located in the Indian Ocean off the coast of Southern Africa, with
a population of 20 million, has an estimated 840,000 orphans 17 years old and younger.
Their program began as a school offering tuition-free classical musical education, organized locally as the Philharmonic Orchestra and Choir of Antananarivo. The results have been amazing. More than 80% of their young musicians have pursued higher education at different levels, compared to the national average is only 30%. This fact alone pushed me to partner with the Malagasy team.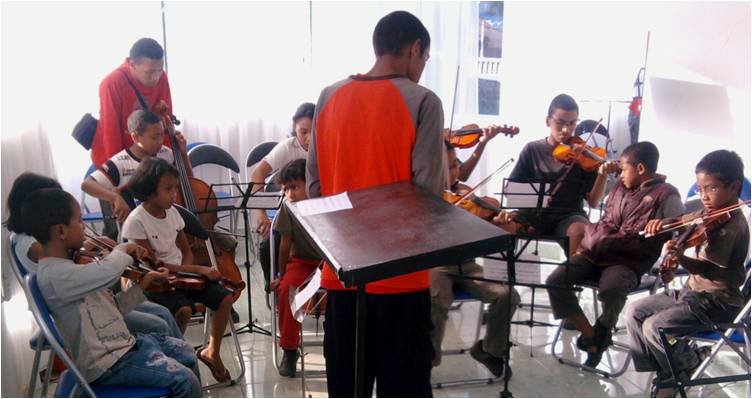 It amazes me that by throwing my hat into the ring, I get to assist with such great stuff.
To reach a higher number of disadvantaged children, the Philharmonic Orchestra and Choir of Antananarivo is now teaching violin in local elementary schools. Currently, two of their trained musicians are providing 30 children violin lessons in two local schools on a bi-weekly basis.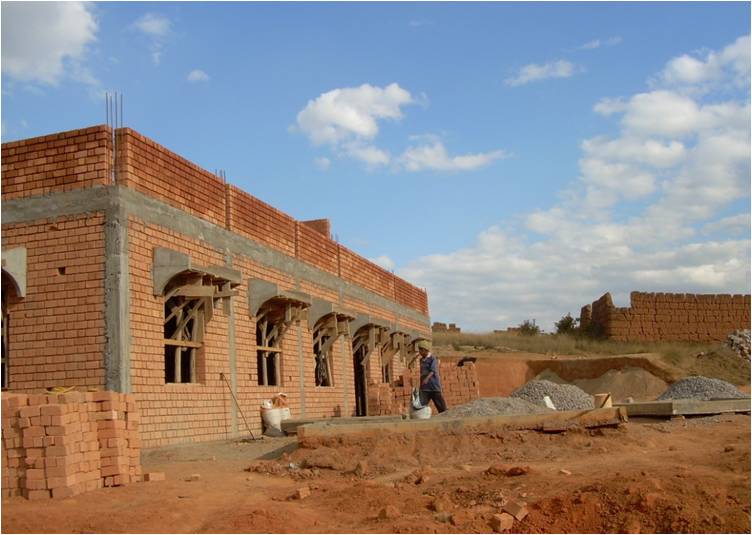 The Orphelinat St-Paul will become the crown jewel of Orphans International Worldwide.
I recently interviewed Susan Wadsworth, celebrating her fiftieth year as director of the Young Concert Artists. I went back to her and asked her what she thought of our new project. She responded:
The pictures of the children with violins and cellos are touching and it is exciting to know that the children are learning to read music, to listen, and to try to shape sound. If the teachers are devoted and good, nothing can bring a young mind that focus and hopefully, the ability to enjoy great music which in itself has healing properties. Bravo for this initiative!
OIWW Madagascar is in the process of opening two new programs. The first is a 'Full-Care' program for orphans - think Dickens warehouse meets the W Hotel. Thirty 30 biological orphans are now being identified for whom OIWW will locate sponsors though our website.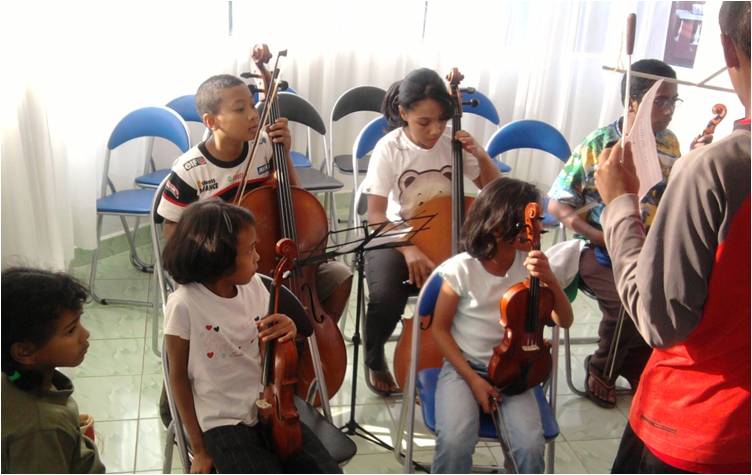 Educators and psychologist agree that a trained musical mind is a smarter and happier mind.
The children are being selected with an emphasis on equal male-female ratio, as per OIWW Global Standards. These children will move into the full care residency this fall where they will be given the best possible care, including complete classical music instruction. The home is designed to be both loving and respectful. Sponsorship of each violin-playing child will be $50 per month.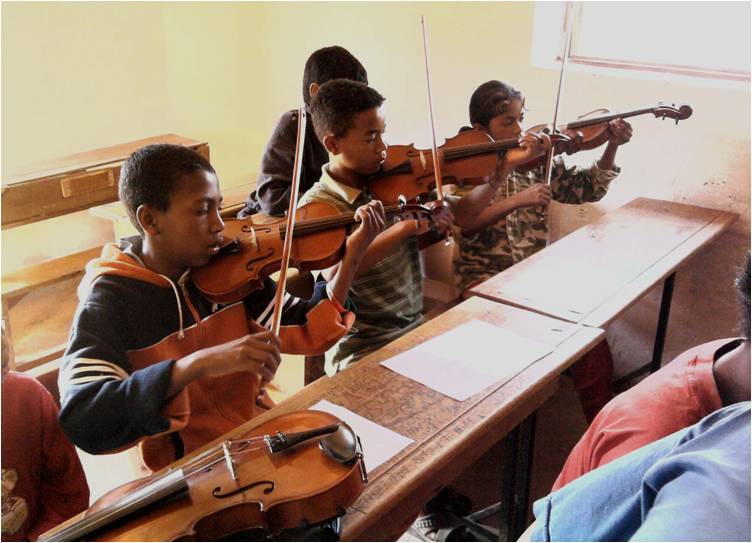 Seeing disadvantaged children anywhere in the world grow thrills me beyond words.
The second program will be our Madagascar Classical Music Education Program. Kids are now being identified for this program as well, and will also be able to be sponsored. These children will receive donated goods - clothing, school supplies - as well as full classical music school tuition in a private school. Sponsorship will be $25 per month.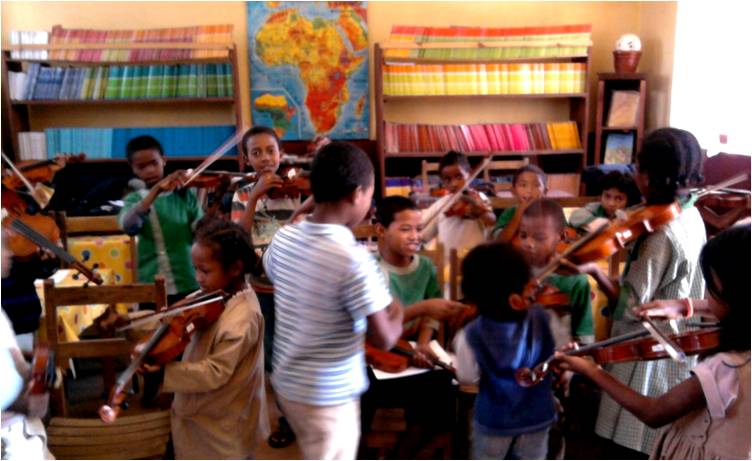 One might conceive of Harlem or the Bronx, but one seldom thinks of violins in Africa.
I interviewed the founders on their personal motivation to give back so much:
Change must come from within. We, people from developing countries, have to see the phenomenon of change as a "need." The challenge is to find the most efficient and effective approach for instilling this need into the population.

Driven by the belief that we are here to contribute to the building of a better world as well as a passion for music, we envision classical music teaching as an innovative way for sustainable growth and development. As a result, we founded the Philharmonic Orchestra and Choir of Antananarivo (OCPAA) in 1997.

The objective is to promote "creative leaps" by making classical music learning available to the "poor." We want to help them elevate their aspirations. It is about teaching them to think differently, to see beyond their horizons, and to dream.

Equipped with this mindset, our children are given the ability to creatively solve different kinds of problems. Furthermore, this increases their chance to become community leaders who, in turn, will show up with their gifts and talents to make a difference in the world.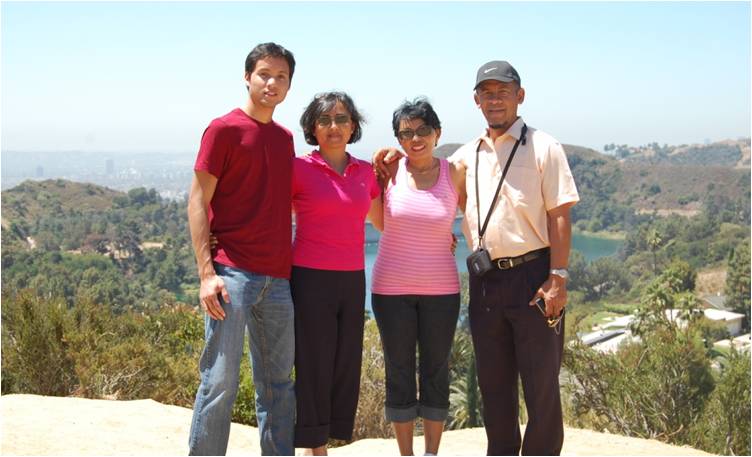 The benevolent founders of OIWW Madagascar: Michael, Hanitra, Julia and Jose.
Beyond classical music. In addition to teaching classical music and educating our children with the national high standards, OIWW Madagascar aims to provide them with the opportunity to develop their full potential to become global leaders. This may be accomplished through after-school and extra-curricular programs, which rely on the following: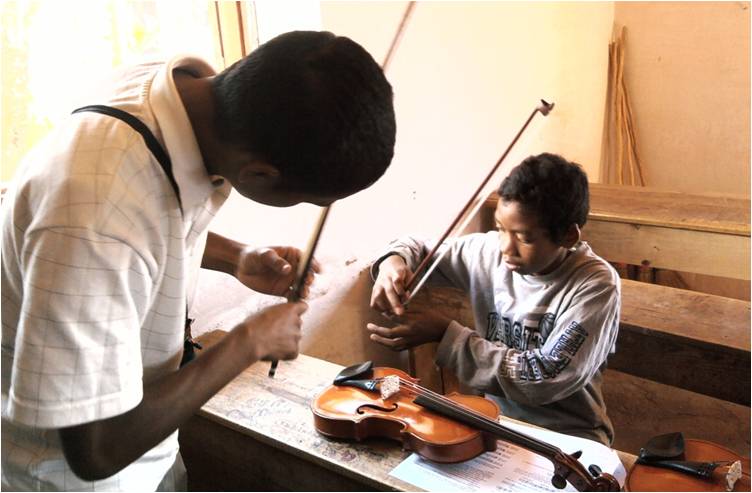 The orphaned kids of OIWW-Madagascar Orphelinat St-Paul will follow in the footsteps
f the disadvantaged youth of the Philharmonic Orchestra and Choir of Antananarivo.
Interfaith Dialogue. Our children will benefit from an interfaith teaching in order to be able to foster a culture of peace and justice in their communities.

Reinforcement of the Malagasy Cultural Values. Our children will be taught the best of our cultural heritage such as the Kabary (public speaking).

Preparation for Global Citizenship. Our children will receive English instruction in addition to the Malagasy and the French languages that are taught in public schools.

Introduction to Technology. Our children will be taught computer skills, and will expand their knowledge of the world through internet.

Environmental Education. Madagascar is a sanctuary of nature. We want our children to understand and respect its sacredness through appropriate education.

Physical education. Our children will practice team and individual sports such as volley ball, and ping pong.

International Exchange Programs. We will continuously improve our musical skills through exchange programs with the international communities.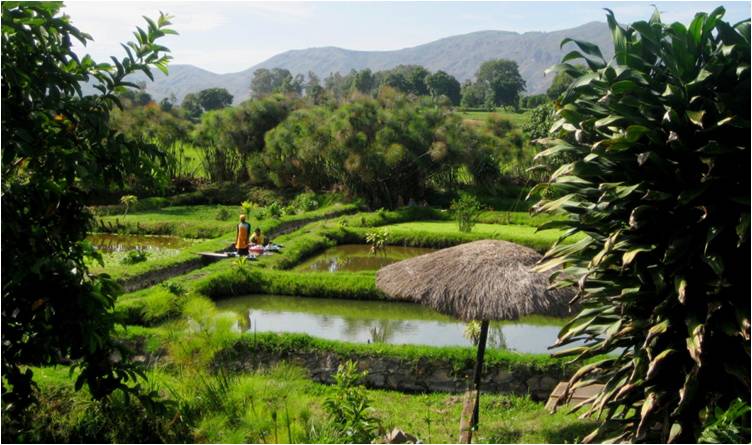 Madagascar - like Haiti and Indonesia - has a natural grandeur to help balance social problems.
Location is key to a project's success. Our orphanage is being built 20 minutes from a privately operated medical clinic, Clinique St-Paul. Consequently, our children will be able to receive the best healthcare treatment as needed. Having half of the founding team be physicians helps. Then, our compound is being built with a solar system to generate 75% of electrical need. So cool.

Breathtaking view from the new home of OIWW Madagascar Orphelinat St-Paul.
I am deeply honored to meet - and appreciative of - our new colleagues from Madagascar. We look forward to working closely with them for decades to come. My own adopted son, Mathew, is already making plans to head over when he graduates from high school to teach them computer skills.
Related Stories by Jim Luce:

The Brooklyn Steppers March Forward, Giving to the Community and Gaining in the Process (Stewardship Report)

Young Korean-American Hahn-Bin Wows Carnegie Hall In Debut Performance (Stewardship Report)

Essay: First One Orphan, Then Many More (New York Times)

Susan Wadsworth: Almost 50 Years of Young Concert Artists Series (Huffington Post)

In Sri Lanka: Home for Disabled Children (Stewardship Report)