All the world's a stage,
And all the men and women merely players
But children who learn to find joy in themselves and elicit it in others will be more than mere players -- they can be stars in whatever roles life brings them. That simple idea is at the core of the work of the Colorado Children's Chorale. The Chorale trains children's choirs to perform as professionals in concerts, with orchestras, with opera companies, and, in the process, enables those children to realize that excellence and artistry are choices they can make in every aspect of life.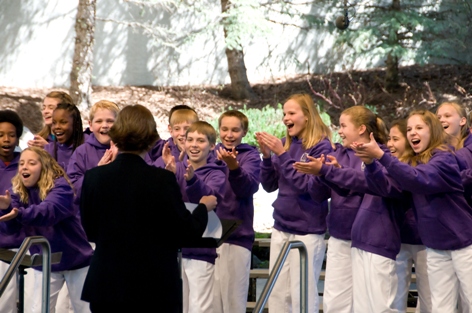 It has been my honor to serve as President of the Board of the Chorale for the past two years. I joined the Board five years ago, inspired by my daughter's experience as a Chorale member. I stayed with the Board and served as its President, even after my child graduated, because I am inspired by what the Chorale does for Colorado's children.
The Colorado Children's Chorale presents professional choral concerts and educational programs that entertain, inspire and bring joy to audiences and communities. Children of all ethnicities and socio-economic backgrounds thrive in an engaging, disciplined and nurturing environment in which they receive outstanding performance and music training as well as the skills, experiences, and confidence to succeed wherever their lives may take them.
400 children from second to eight grades in over 180 schools, primarily from metro Denver, but from as far as Limon and Vail, form five graduated choirs in the Chorale's professional performance program. Hundreds more come together in school and community-based Chorale programs, so that annually over 1000 children share unforgettable Chorale experiences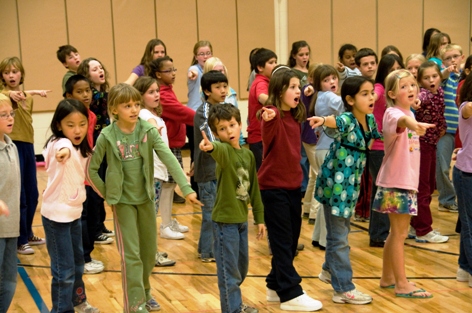 The Chorale was born in 1974 when Colorado's Central City Opera needed a professionally trained children's chorus for its performances. Founding Artistic Director Duain Wolfe and that first group of kids didn't know it, but they were creating more than beautiful music; a children's choir that was not part of a school or church, but supported by a broad community in order to collaborate with the community's top performing arts organizations was a new idea. The Chorale's performance schedule has since added regular collaborations with Colorado Symphony Orchestra, Opera Colorado, Aspen Music Festival, and National Repertory Orchestra, and countless shows with other entertainers from superstars, like John Denver, Celine Dion and Bobbie McFerrin, to elementary and middle school choirs across the country, whose students experience the joy of being superstars themselves.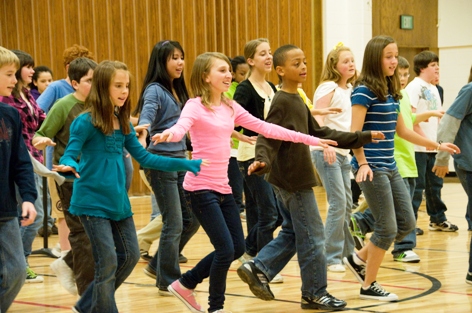 Superstardom comes in many flavors, of course. Kids in sports programs dream of joining the pros. Chorale kids dream of Carnegie Hall and Broadway. Chorale grads in the spotlight recently include Sierra Boggess, who originated the roles of Ariel in Disney's Little Mermaid on Broadway and Christine Daae' in Andrew Lloyd Webber's Phantom-sequel Love Never Dies in London, and David Miller, member of the international pop opera super group Il Divo.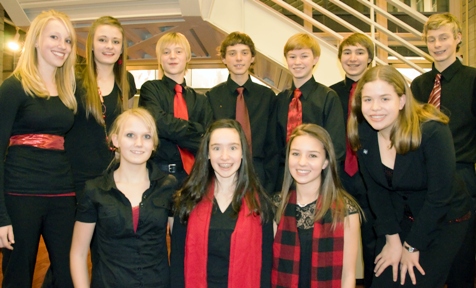 While some will achieve the dream of a professional performing arts career, many more graduates will use skills honed in Chorale, such as confidence, focus, and teamwork, to be successful in other walks of life. The Chorale knows the personal growth experienced by a child challenged to give his or her utmost in a chorus of peers. The value of that experience is so great that current Artistic Director Deborah DeSantis added a layer to the Chorale's mission with four non-auditioned community choirs and a series of partnerships with music educators in under-resourced schools to bring the benefits of a rigorous choral program directly to hundreds of additional children every year.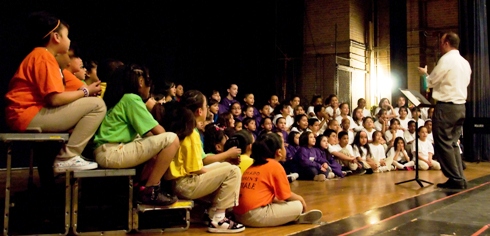 The choral music education group Chorus America recently completed a study on the impact of choirs that included polling of teachers and parents. Among their findings:
The majority of parents surveyed believe multiple skills increased after their child joined a chorus. Seventy-one percent say their child has become more self-confident, 70% say their child's self-discipline has improved, and 69% state their child's memory skills have improved.

More than 80% of educators surveyed -- across multiple academic disciplines -- agree with parent assessments that choir participation can enhance numerous aspects of a child's social development and academic success. Educators also observe that children who sing are better participants in group activities, have better emotional expression, and exhibit better emotional management.
But as important as these life skills are, my pride and joy in watching them is a huge reason for my service to these children. A top notch children's choir surpasses every activity I know for creating beauty and hope for human advancement simultaneous with laughter and solid dose of fun.
Being President has been a true pleasure, but as my term winds-up, I am particularly proud that the Chorale's 36 year tradition of accepting singers without regard to ability to pay survived the worst economy of modern times unblemished. You can be part of that tradition by making a tax deductible gift to the Chorale here.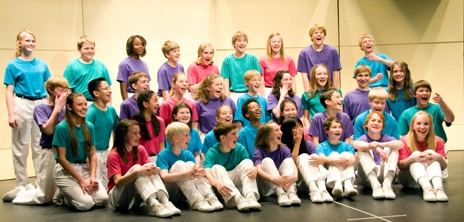 I hope you enjoyed this post and my photographs, but to really understand the Chorale, you've got to see these kids in performance. It truly is an unforgettable experience. Check the Chorale website later this summer for more information on next season's performances.