We are heading out to remove graffiti and repaint old picnic stands. We couldn't ask for a more wild place to volunteer to keep the outdoors beautiful. This is Pyramid Lake, Nevada!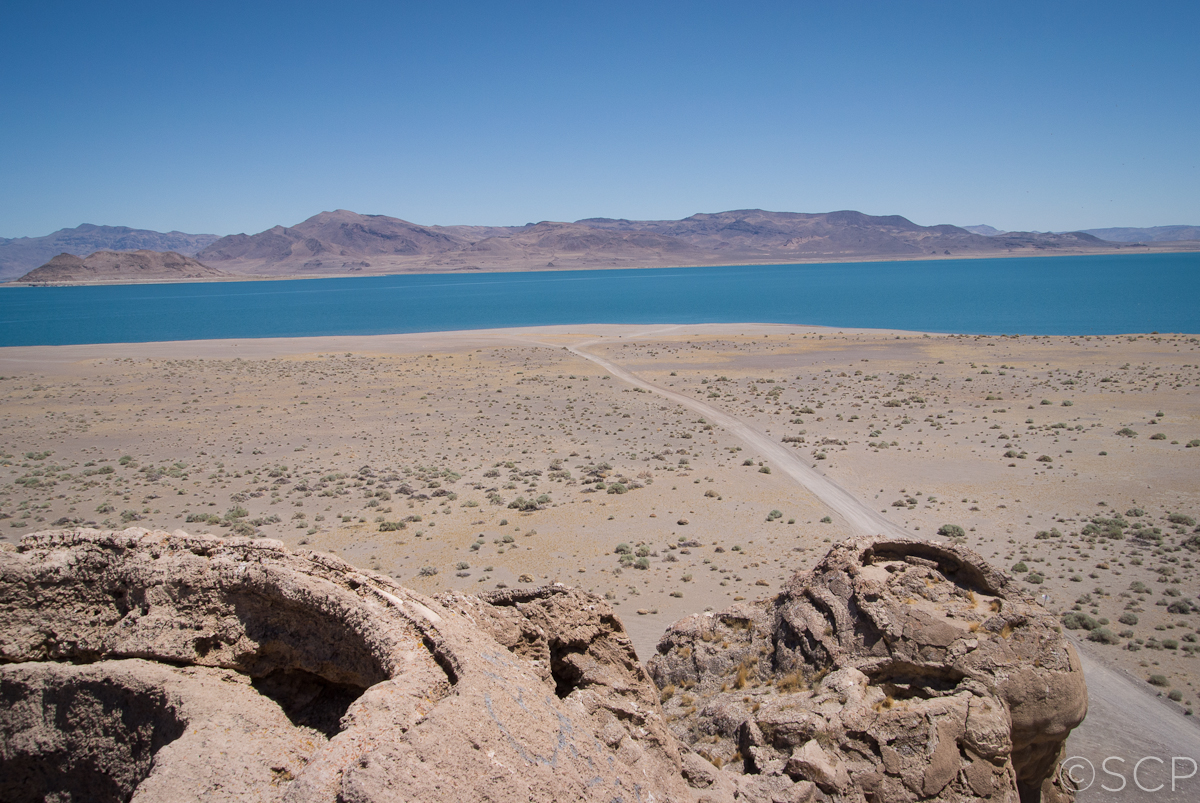 Standing on top of Indian Head Rock is like standing at the helm of a huge ocean-going vessel. The view stretches in every direction, and nothing in sight seems to be as high as you are. Only this rock is not in the ocean -- it's on the shore of Pyramid Lake, a massive body of water in northwestern Nevada that is untouched by development. Situated in a seemingly endless desert valley, the lake is considered by the native Paiutes to be a spiritual place, and rock formations here have been sacred to their elders for centuries.
Recently however, oblivious visitors have tagged these rocks with graffiti, saddening the Paiute elders and marring the rocs' natural beauty.
Enter Sierra Club Family Outings, and a day teaming up with the Paiutes to work on removing these ugly marks!
"It won't come off!" Ben, a fellow volunteer, told me as we scrubbed and scrubbed the porous rock surface for hours in an attempt to remove the paint. Every hour or so we took a quick break to explore the complex caves within the rock. Some had rays of light shining in through small cracks above us. Really cool! By the end of the day our scrub brushes had lightened the graffiti, but not removed it. Note: Next time, bring a sandblaster!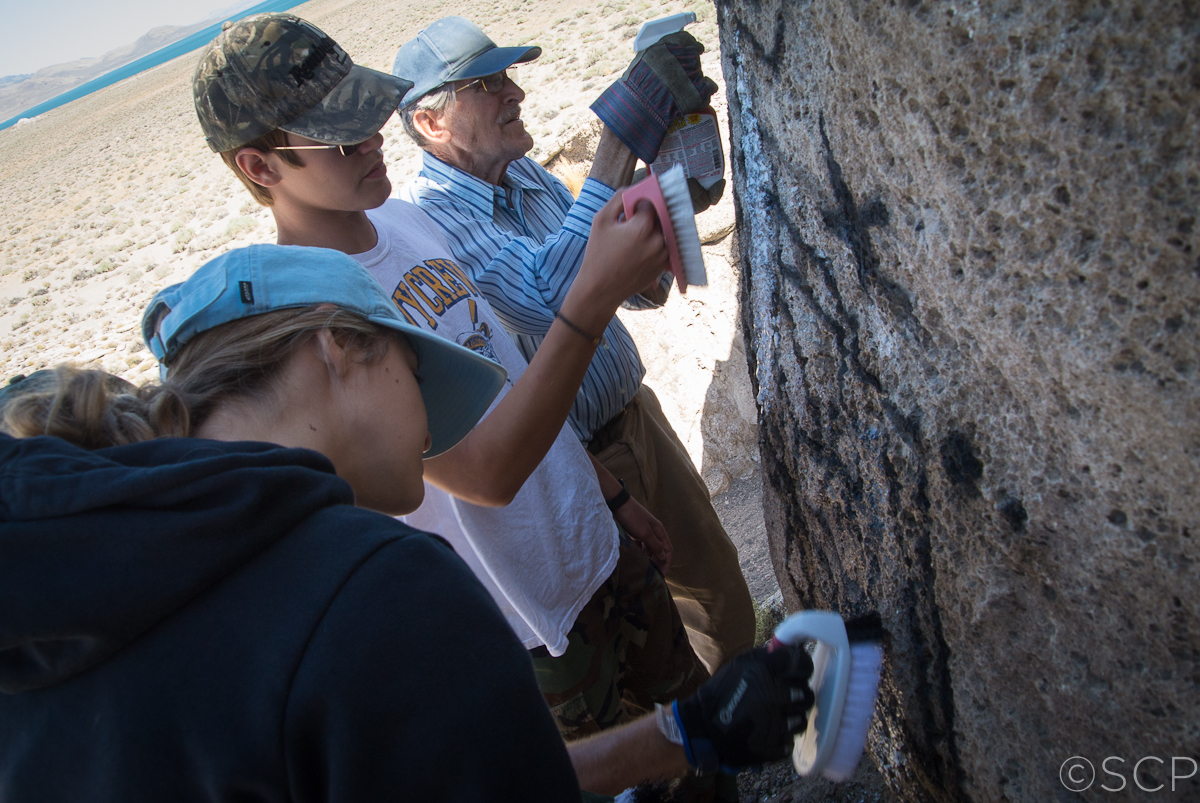 Sierra Club Family Outings are filled with fun activities to keep kids (and adults) entertained from breakfast until bedtime. Days are spent hiking trails, swimming in lakes, or exploring local attractions; evenings include nature programs, crafts, and games. On a family service trip, children learn to be good stewards of the environment on fun, kid-centered projects. For a schedule of upcoming family outings, check out the website. And check back here to see the video of Joaquin's adventure at Pyramid Lake!
SUBSCRIBE TO & FOLLOW THE MORNING EMAIL
The Morning Email helps you start your workday with everything you need to know: breaking news, entertainment and a dash of fun. Learn more