Set up a cable pulley at about chest height.
Attach and grab a handle with a hand-over-hand grip and face perpendicular to the line of the cable. Take a few steps away from the pulley so you feel tension on the handle.
Get into position with your feet about hip width apart, chest up, shoulders down, and core tight, At this point your hands should be close to your chest.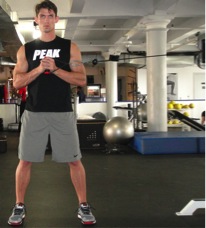 Perform the movement by pressing the handle away from your body and extending your arms. As the handle moves away from your body your core will have to work harder.
Press the handle away from your body until your arms are fully extended. Pause for a second at this position and then return the handle to your body, under control.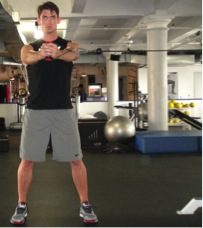 Repeat for all the reps on one side before turning around and switching sides.