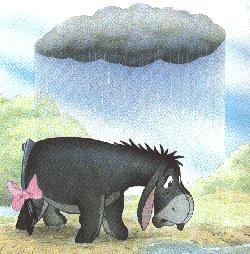 WASHINGTON - On the heels of Rep. Patrick Kennedy and Sen. Evan Bayh's announcements that they would not seek re-election, the whole Democratic Party has decided to go home and spend more time with its family.
The Democratic Party offered a concession speech on the steps of the Capitol.
"Although we control the White House, Senate and House of Representatives," said the party, "we have handed the 'Party of Change' label over to those Tea Party dipshits. Therefore, after more than 200 years of existence, we say fuck it."
The White House said it would be sorry to see the Democratic Party go, although it planned to hold televised bipartisan meetings without them. "We'll figure it out," said a spokesman. "There's that Bernie Sanders guy, he's not a Democrat, and we still don't know what Joe Lieberman is."
The Democratic Party said it does not blame itself for its demise. "We hold very little sway over ourselves," said the party. "Besides, we're so used to blaming Republicans, it's kind of hard to stop."
Where will the majority party go next? "Who knows?" said the Democratic Party. "Nobody likes us, even though most people ARE us."
The party said it expected to lay low for a couple of years and then resurface as part of another party ... the Republican Party. "We're thinking of becoming their moderate wing," said the Democratic Party. "That's kind of what we are now, anyway."
Meanwhile, Democrats are planning a last hurrah consisting of televised spats with Republicans on a new reality show from executive producer Jerry Seinfeld called The Democracy Ref.