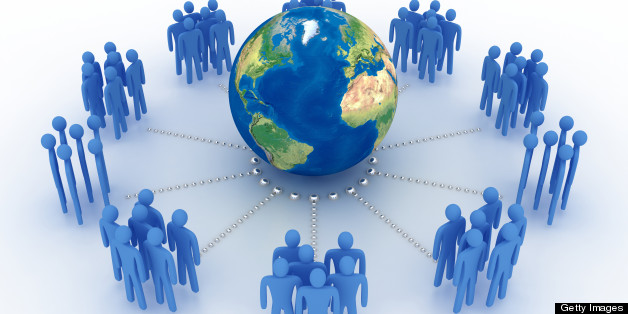 Everybody looks for something different in a hosting company. It's something that every business in the world needs but most don't know where to find. This week I'm going to analyze some of the top hosting companies in the world and what their founders say is most important when choosing the right hosting company. Here are a few of the companies I'll be reviewing:
HostGator -- Customer service
Net Hosting -- Dedicated server hosting provider & security
Rackspace -- Public cloud solutions
SingleHop -- Server automation
Amazon -- Cheap without all the fluff
HostGator has received a number of awards for their customer service. In their press releases we learn from Support Team Lead Josh Banks saying, "These awards acknowledge and affirm that we are absolutely doing the appropriate moves and going in the right strategic direction, especially pertaining to the depth and breadth of our commitment to ensure the highest standard of technical support."
Surprisingly, 90 percent of Hostgator customers are fully satisfied with the quality of service they are getting. After each encounter with a customer, the representatives encourage the customers to fill out a survey.
Dedicated server hosting provider & Security
After the GoDaddy hack, many business owners became increasingly more cautious of who they pick as a hosting provider. Many of those customers moved over to Net Hosting. Net Hosting founder Lane Livingston said, "I found that our unique value to the customer is not only our secure systems but the integrity of our company. Our customers can see that we truly care about them and want them to succeed online." In case you're wondering, they have 6 levels of 24/7 security, as well as state of the art Liebert UPS Systems.
Drew Hendricks, who blogs for The Huffington Post said it clear: "Cloud computing is booming!" Storing information and hosting your business on the cloud is quite trendy. Reasons include: saves time & money, it's easier, makes organization quite easy, and it's safe.
Rackspace considers themselves an 'open cloud company'. Lanham Napier, Rackspace's CEO, said, "We have had interest from service providers on nearly every continent to extend Rackspace's proven OpenStack-powered public cloud solutions and expertise to their customers. It is important to broaden the adoption of open-source technologies through partners around the world."
Additionally, the company was also founded saying, "Rackspace is passionate about leading this charge and helping service providers capitalize on the expanded network to better serve their customers."
When I was analyzing Singlehop, I was amazed at how tech savvy this company is. Zack Boca said, "We empower you with the ability to control your infrastructure from anywhere, even on mobile devices. When you need more, you have more. Server automation is where technology is headed."
Cheap without all the fluff
If you host with Amazon, you could very well slash your hosting fees by up to 50 percent. Amazon's CTO, Werner Vogels, calls this "blogging like a hacker." Anytime you start trying to save a buck, you want to make sure you're comparing apples to apples. Just because it's cheaper may not necessarily be what you're looking for. Overall, if you're looking to host a static HTML site, Amazon hosting is the way to go.
Everybody online needs a hosting company. Your needs differ from the next guy or girl. Maybe you're looking for a cheap host or maybe you're looking for server automation. Other needs include public cloud solutions, dedicated server hosting provider & excellent security, and great customer service.
SUBSCRIBE AND FOLLOW
Get top stories and blog posts emailed to me each day. Newsletters may offer personalized content or advertisements.
Learn more