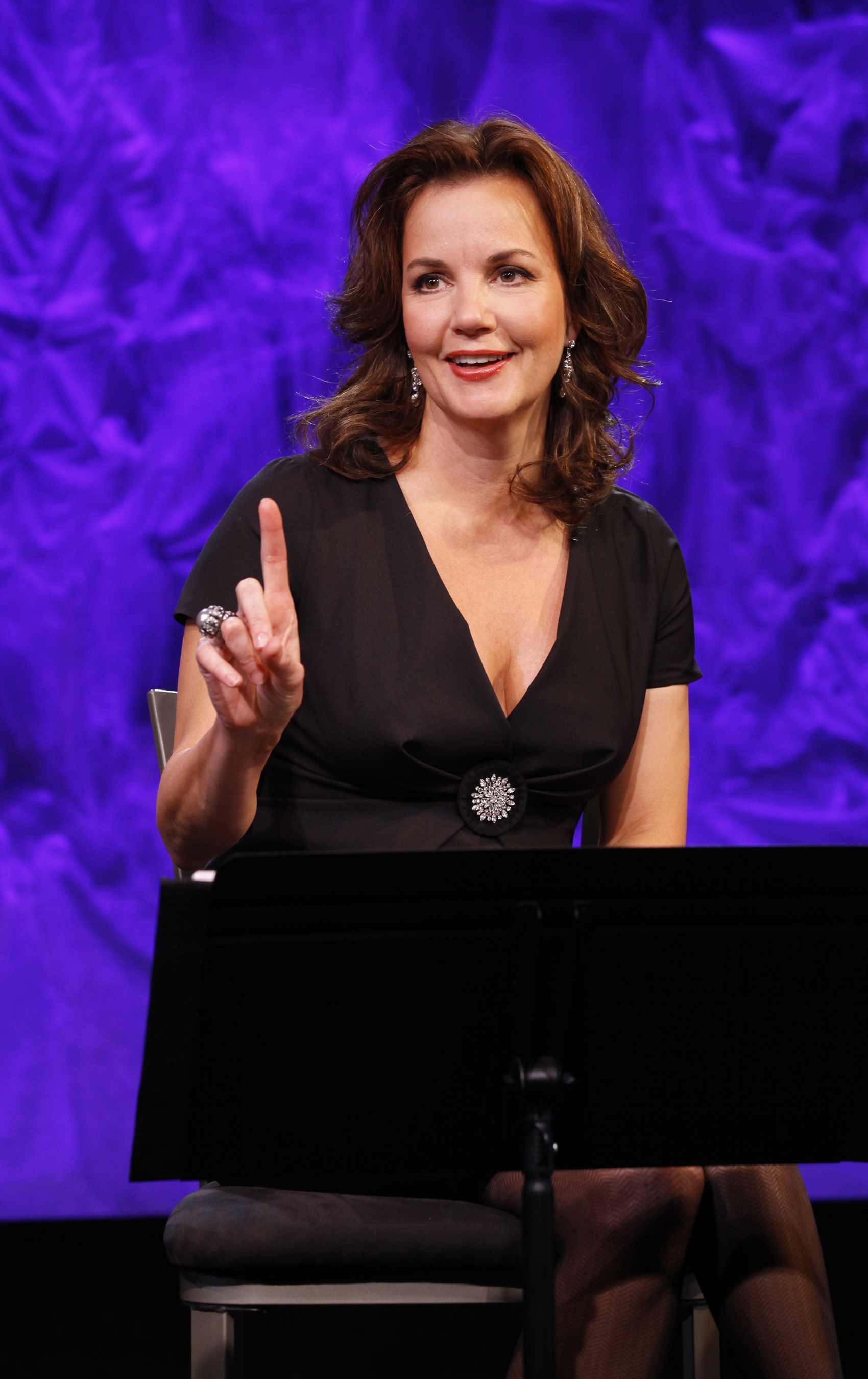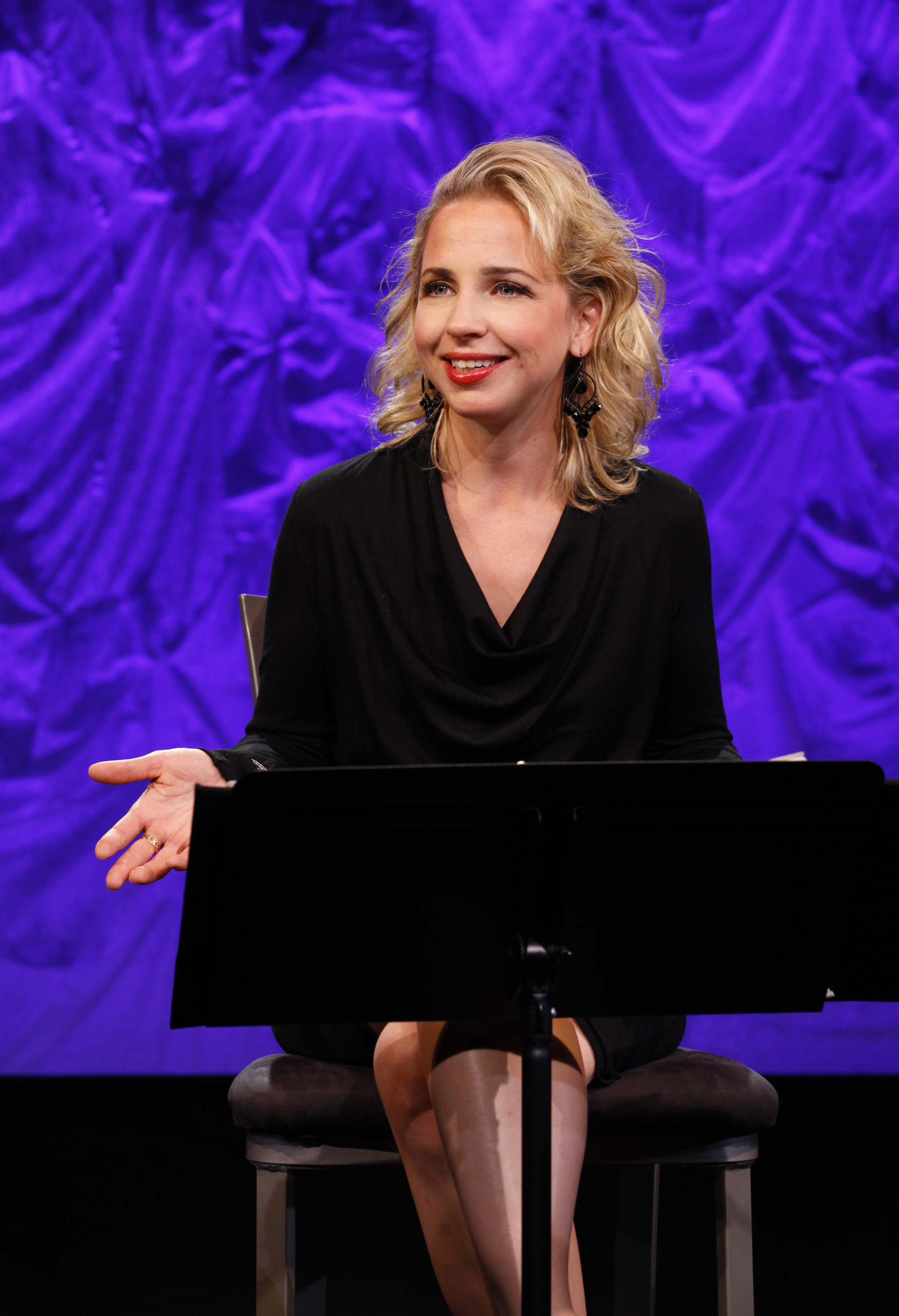 Since it opened over a year ago, Love, Loss and What I Wore, has attracted a carousel of diverse actresses - from Janeane Garofalo to Jamie Lynn Sigler. The show, the Ephron sisters' latest Off-Broadway treasure, is inspired by Ilene Beckerman's memoir about women being interviewed on their fashion sense, and opening up about a whole lot more. Two of the actresses appearing in the show (through Dec. 5) are stage and television vet Margaret Colin and former sitcom star Alicia Goranson.
For years, Goranson played Becky on the groundbreaking sitcom Roseanne, and then she didn't, then she did, and then she didn't again. Since the comedy went off the air, she's been focusing on small film roles (notably Boys Don't Cry) and various stage roles. Colin, who has appeared on the small and big screen for decades, currently stars as Eleanor Waldorf on Gossip Girl.
I spoke with both actresses recently, and asked them about what drew them to the chick-magnet show, and what we can expect from them next.
How'd you become involved in Love, Loss and What I Wore?
AG: Daryl Roth, one of the producers, gave me my first Off-Broadway gig in 1997 and thought of me for this.
MC: I had read and heard lots of wonderful things about it and they had asked me previously to join the cast, but I was always working. Who knew? So when we realized November/December fit in perfectly with my life and theirs, we went for it.
You both follow a long list, an eclectic one at that, of actresses who have appeared in the show. What do you think is the motivating factor to join the cast?
MC: Well, the material is very evocative. Memories fly, and audiences come expecting a great time which they get. And, the cast has no stress. We read great essays and bring our craft to pretty great writing. I thought if so many of my pals have done it, I want to enjoy as well. Then I read it and loved it.
AG: [It was] probably a desire to really "chick-out," tell stories and have fun. In my case, it's cognitive, girly-girl therapy for my usual tomboy self.
How has the experience been working with the current lineup of cast members?
AG: Truly wonderful, but Maria Tucci can really be difficult... bringing cream-filled cupcakes to opening night and all.
MC: I'm having a ball. I am working with fantastic, sexy, funny women of many ages, and I knew none personally beforehand, except for Maria.
Have you spotted any men in the audience? If so, what has the reaction been?
AG: My reaction or the men's? When I see them I think, "Wow. Someone's girlfriend is really cool--and persuasive!"
MC: Spotted? They are all over the place. Men like the show very much. As my 17 year old said when I told him the stories are pretty feminine: "I like feminine." [That's] all it takes really. There are women on stage telling very fine stories about very interesting women and their loves and families and friends and lives. It's just good theatre.
Alicia, it's been awhile since Roseanne and your terrific turn in Boys Don't Cry; what have you been up to?
I've been doing Off-Broadway theater, mostly. A few independent films (Love, Ludlow, The Extra Man) and TV stints (Law and Order Special Victims Unit, Sex and The City, Fringe). But my passion is really in the theater. I also try to have a semblance of a life: boyfriend, pets, family, friends, fantasy football...
Roseanne, for me anyway, was one of the last traditional sitcoms that worked. Would you agree?
Well, it certainly could have been a lot worse. The writers and actors were strong. Carsey-Warner was coming from the great success of The Cosby Show. Sometimes there's just intelligent decision-making and lucky chemistry when it comes to production. It's hard to imagine a poor woman having that much power in a sitcom today, and Roseanne's jokes and timing didn't hurt.
What other projects do you gals have lined up?
AG: I'm writing an article for Overflow, a free, South Brooklyn magazine. And as far as acting goes--it depends on how my callbacks go this week!
MC: Well, Gossip Girl is keeping me busy. "Evil" Eleanor is a favorite of mine. And I am off to shoot an independent film, Camilla Dickinson. At home, I'm busy applying to colleges with my 17 year old ... and enjoying these beautiful days!
Lastly, I have to ask Alicia ... Do you keep in touch with Sarah Chalke?
AG:I've only met her a few times and, once, saw her on the street in Soho with her guy. She's lovely... and owes me everything.
SUBSCRIBE TO & FOLLOW THE MORNING EMAIL
The Morning Email helps you start your workday with everything you need to know: breaking news, entertainment and a dash of fun. Learn more