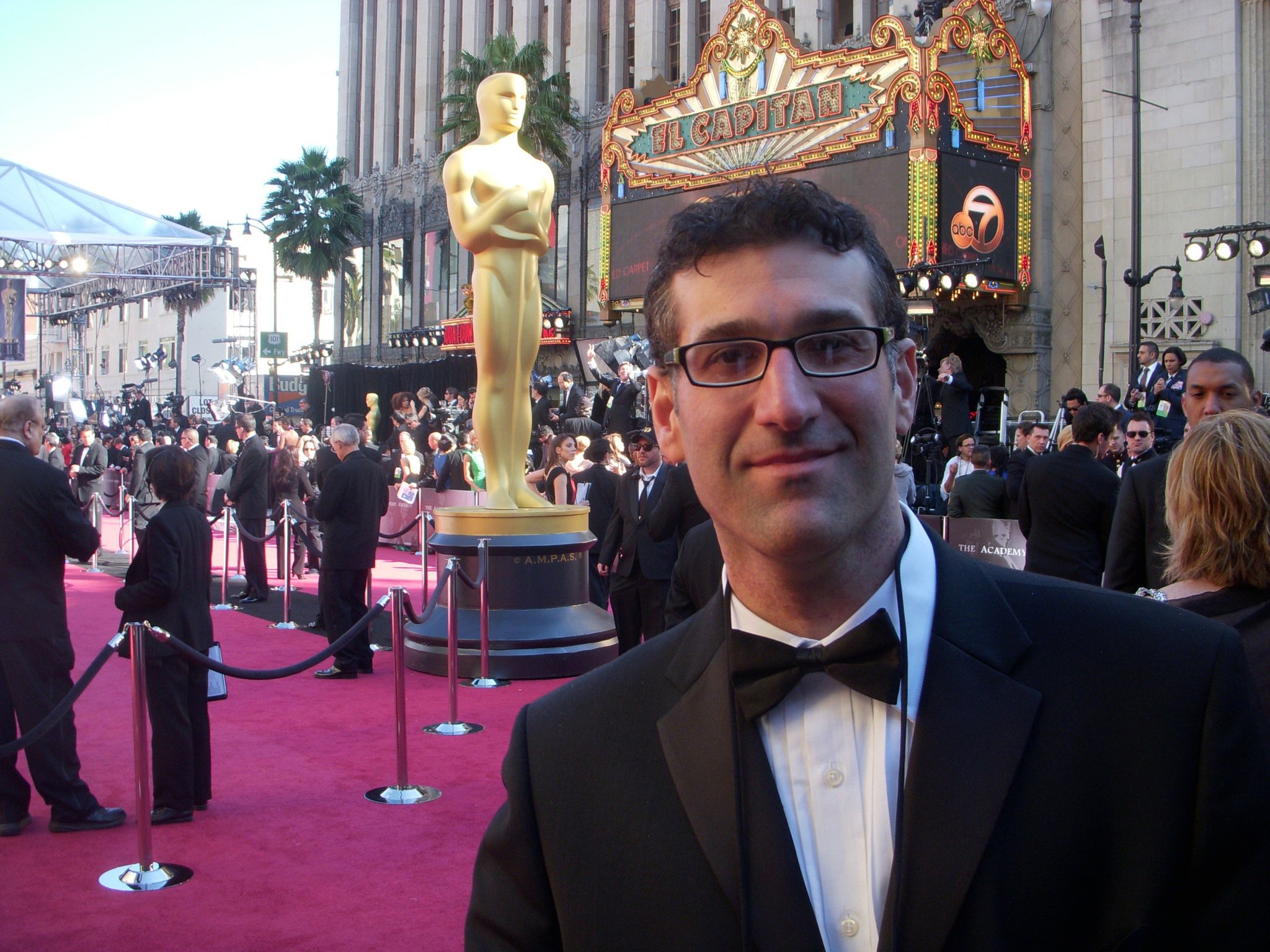 On Sunday, I was in Los Angeles covering the 83rd Annual Academy Awards for the Huffington Post. As I reported from the red carpet, I secretly held out hope that the night would come with huge surprises. I hoped Darren Aronofsky would stun the crowd by winning Best Director. I thought Melissa Leo's self-campaigning would sabotage her chances and fall to Hallie Steinfeld of True Grit. Most of all, I hoped Oscar voters would think outside the box and crown not a "King" but a royally good animated flick -- Toy Story 3- as Best Picture. As we know, the night didn't play out that way. That said, my evening's biggest surprises took place after I left the red carpet.
Moments after leaving the glitz and the glamour, I found myself in an interesting pickle - not literally. Pickles are, after all, gross. I was in the entertainment capital of the world, steps away from the Kodak Theatre where the ceremony was taking place, and no matter how hard I tried, I simply couldn't find a place to watch the telecast. As I walked along the Hollywood Walk of Fame, I gloriously found the irony of my predicament. I asked cops covering the carpet where to watch them, and was met with blank stares. I questioned event security and staff, and they looked at me like I had two heads. As I walked up and down the Hollywood Boulevard, my wife texted me the winners thus far.
"Art Direction = Alice in Wonderland.... Cinematography = Inception"
Those texts put me at ease a little, and then finally someone working on the telecast told me to go to the Renaissance Hotel lobby bar where they were showing them. I walked over and immediately was relieved. As I ducked under the big screen TVs showing, I spotted an empty seat at a relatively full table and plopped myself down. As Kirk Douglas delivered his now infamous long-winded presentation of the Best Supporting Actress Oscar, the person sitting next to me introduced herself and her family. She was a lovely older lady who resides in Washington, D.C. "You're with us now," she said in a very sincere, non-creepy way. Right off the bat as she saw me hook up my lap top, she asked me what I did. She then encouraged me to get a bite and beer on her. Say what? Could someone really be this nice? Yes.
As the night went on, and the Oscars stumbled to the finish line, I had been sort of adopted by this woman and her awesome family. She gave my sound advice (essentially -- always listen to your mother), took photos with me (I repeatedly told her "I'm not important"), and jotted down my Twitter info so she could follow me. This hip "old fart" as she referred to herself "Tweets" by the way. She also encouraged me to drink and eat more and put it on her tab.
Dumbfounded by her kindness (I'm a New Yorker after all), I continually asked if she's "this nice" to everyone. She replied, "just you." I highly doubt that. As each family member applauded when one of their "picks" won, I found myself clapping as well as I used to do when I was kid watching in my parents' living room. By the time frontrunner "The King's Speech" won the top award it seemed sort of irrelevant. My night was unpredictable.
Covering the red carpet for the Huffington Post was no doubt a career highlight for me, but enjoying an Oscar telecast with new friends (there were great people from St. Louis sitting next to me as well) and an "adopted family" almost overshadowed it. Almost.
SUBSCRIBE TO & FOLLOW ENTERTAINMENT
HuffPost Entertainment is your one-stop shop for celebrity news, hilarious late-night bits, industry and awards coverage and more — sent right to your inbox six days a week. Learn more