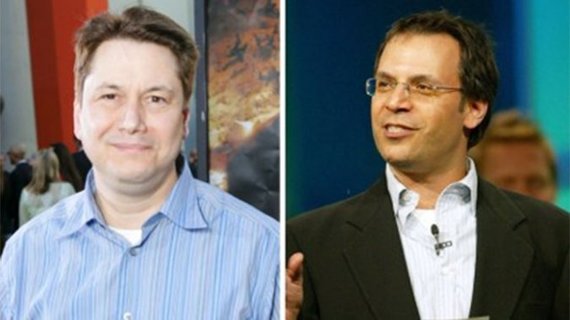 Over a year after
teen sex abuse claims
against
Bryan Singer
and three others rocked Hollywood and lit up the Internet, the then-lawyers for accuser
Michael Egan
have admitted to two of the formerly accused,
Garth Ancier
and
David Neuman,
that the allegations against them were untrue.
In connection with signed admissions, lawyers
Jeff Herman
of Florida and
Mark Gallgher
of Hawaii paid what Ancier's representatives described as a "seven-figure" settlement to the two men, whom the lawyers now admit were wrongly accused. Both lawyers also apologized for the damage done by the lawsuits, which Herman had announced at a
standing-room only press conference
in Los Angeles featuring Egan and Egan's tearful mother,
Bonnie Mound
.
That press conference, which focused on Ancier, Neuman and
Gary Goddard
, was a sequel to
one held the prior week
, at which Herman presented
the suit against Singer
. The one-two combination of high-profile media events generated a firestorm of publicity, which Herman used in an attempt to drum up additional clients. Indeed, correspondence between Herman and Gallagher listed additional Hollywood gay men they intended to target.