Every four years a case of global amnesia occurs at the Olympics. We fail to remember that the original Olympics showcased artistic expression as well as physical accomplishments. It was an art competition as well as a sporting event.
In juxtaposition, every year an Olympic-quality folk art festival throws a javelin through the heart of persistent poverty. The Santa Fe International Folk Art Market provides poor artisan families around the world with a sporting chance at a better life.
Over a festive, pageant-filled weekend, 24,000 people -- armed with big shopping bags and bigger smiles -- buy $2 million worth of world-class folk art which, in turn, supports 125 artisan families from 46 countries across 6 continents. This is poverty alleviation for shoppers with good taste and a good heart.
The Santa Fe Market converts artistic and cultural traditions into economic assets for the poor, a new kind of intellectual property rights. This novel social change model will be featured at this year's Opportunity Collaboration, an anti-poverty leadership meeting.
Whether your thing is backing economic development, underwriting preservation of indigenous communities, empowering women, promoting intercultural exchange, decorating your home or just having fun, see you at the Santa Fe International Folk Art Market! July 9-11, Santa Fe, New Mexico.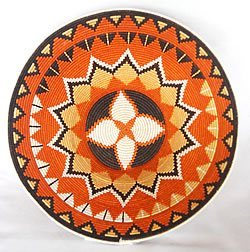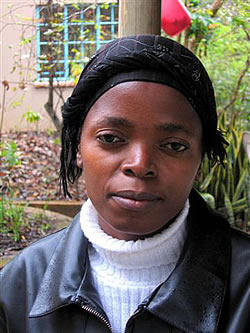 Nomphumelelo Dlamini of Swaziland is a master basket weaver.