"The day that the leadership of the military comes to me and says, 'Senator, we ought to change the policy,' then I think we ought to consider seriously changing it because those leaders in the military are the ones we give the responsibility to."
John McCain, October 2006
What made the senator from Arizona change his tune, pray tell? Don't ask!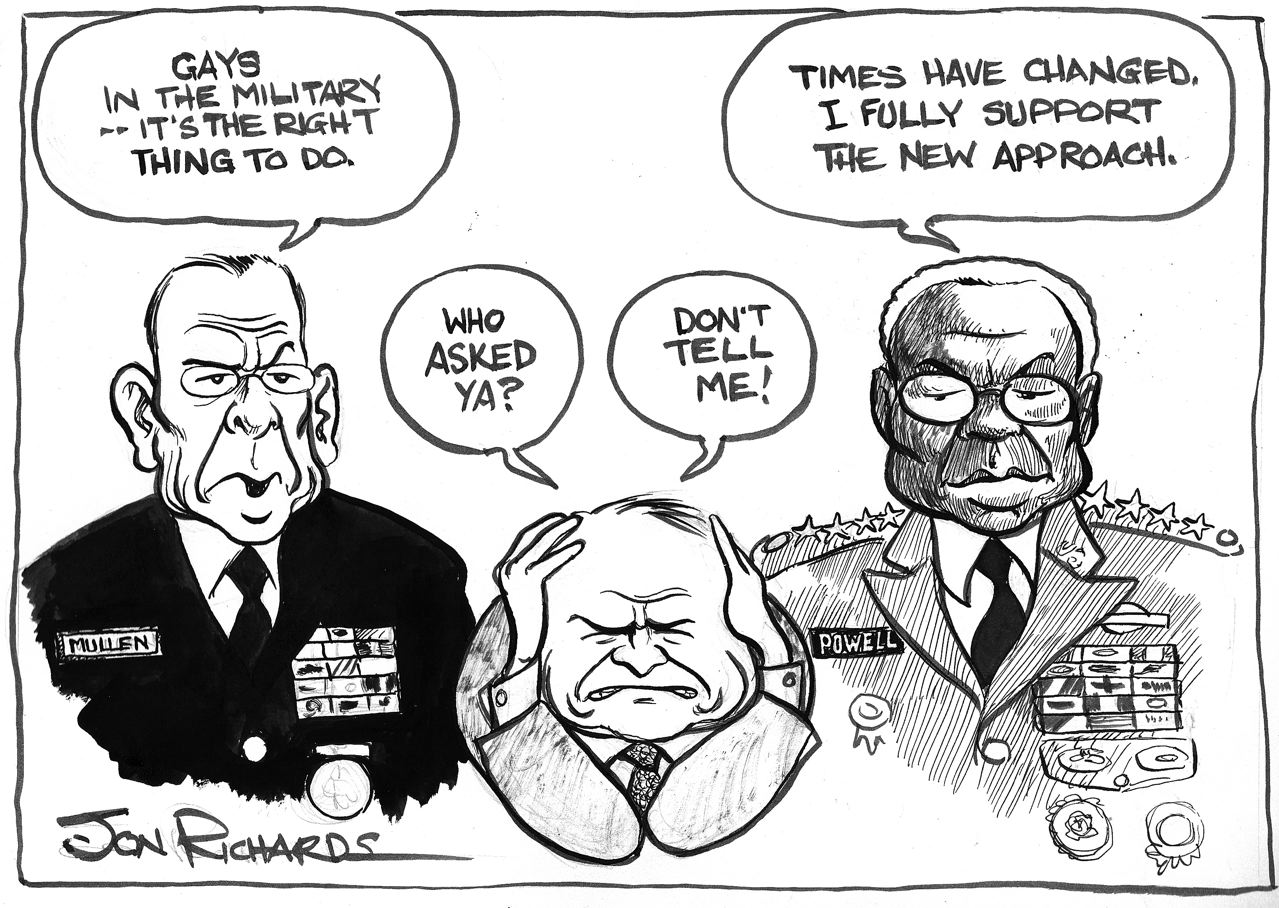 SUBSCRIBE AND FOLLOW
Get top stories and blog posts emailed to me each day. Newsletters may offer personalized content or advertisements.
Learn more