October's rife with talk of ghosts, goblins and ghouls but not everybody's down with the undead. For those looking for the flip side to a haunted hotel experience -- more deities than demons -- here are five divinely-linked destinations for a more sacred sojourn.
Hotel Monasterio, Cuzco, Peru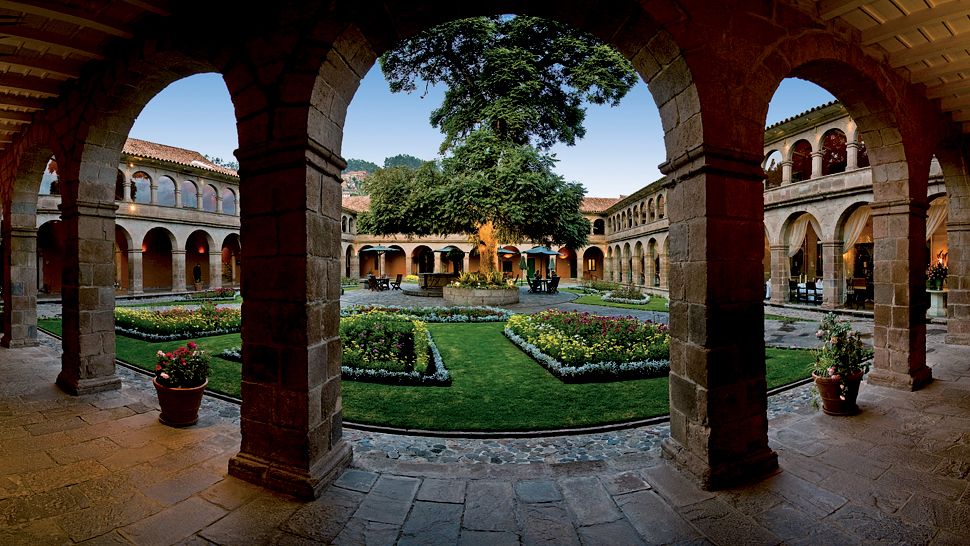 Built in 1595, the hotel was the palace of Inca Amaru Ohala. Three years later, when the Spanish conquered, it became a monastery. A serene place to reflect on the natural wonder is in the hotel's central cloistered courtyard, with its flowing fountain and 300-year-old cedar tree, or exchange holy vows in their 500-year-old baroque-style chapel. Day trips, such as one to the Incan Sacred Valley or Machu Picchu, connect you to ancient culture. And it's only right to cap that trek off with a heavenly aromatherapy massage back at the property.
Mamilla Hotel, Jerusalem, Israel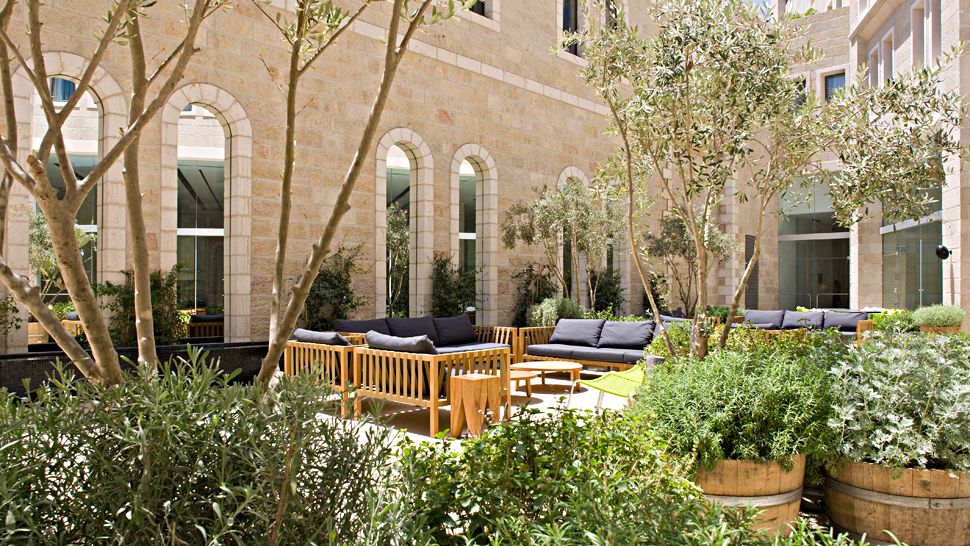 The Holy Land is required traveling for student of divinity, and there are three religious traditions to explore here -- Judaism, Christianity and Islam -- with sites that include the Wailing Wall, Temple Mount, Dome of the Rock and Church of the Holy Sepulchre. The Mamilla Hotel amalgamates the old with the new; offering a modern design with an exterior constructed of local stone, with views of the Old City walls, Tower of David (Jerusalem Citadel) and Jaffa Gate. A highlight is the hotel's Akasha Holistic Wellbeing Center with a East-meets-West approach of programs and treatments including yoga, Tai Chi, Watsu, Pilates and personal training. If you consider shopping your religion, that's within reach too.
Castel Monastero, Tuscany, Italy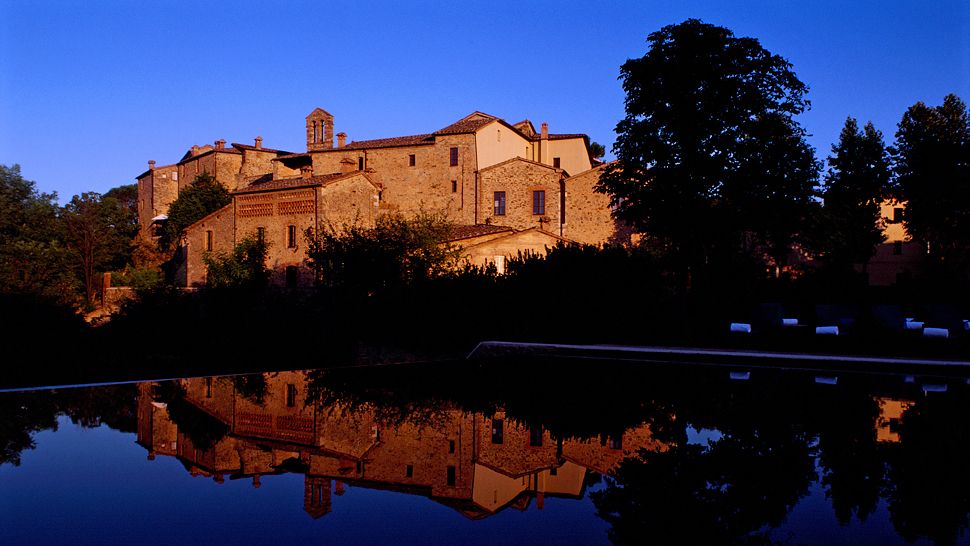 Like a lot of old real estate in Europe, Castel Monastero has changed hands. It started as a monastery in 11th century, later became the home of a few different prominent families, and now is under the same management as Sardinia's Forte Village -- what hasn't changed much is its charming stone structures set up like a small country village. If you had your Last Supper here, surely you wouldn't be disappointed; Gordon Ramsey is in charge of La Cantina's menu. If the region's food (truffle-hunting excursion, anyone?), wine and art history doesn't take you to a higher place of contentment, then there's always the spa.
Amansara, Siem Reap, Cambodia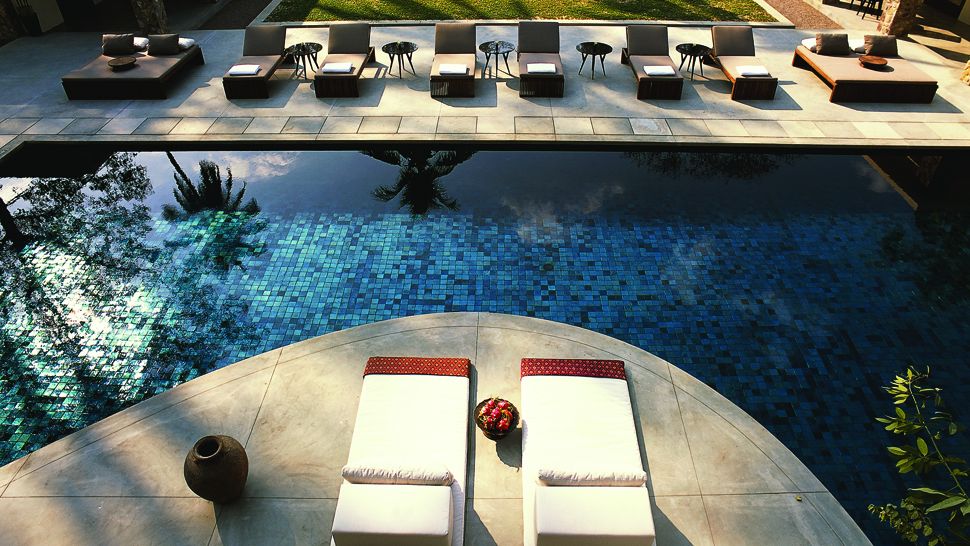 Ten minutes from 12th century temple Angkor Wat, the world's largest religious monument (Hindu then Buddhist) and an UNESCO World Heritage Site, which sits within the astonishing 150-square-mile Angkor Archaeological Park, Amansara was once the guesthouse of King Sihanouk. Taking its name from two Sanskrit words, aman (peace) and apsara (the heavenly nymphs of ancient Hindu mythology), its guests before it became a hotel included Charles de Gaulle, Jacqueline Kennedy and Peter O'Toole. Bicycle to the ruins or let the hotel arrange a tour with a knowledgeable guide.
The Imperial New Delhi, Delhi, India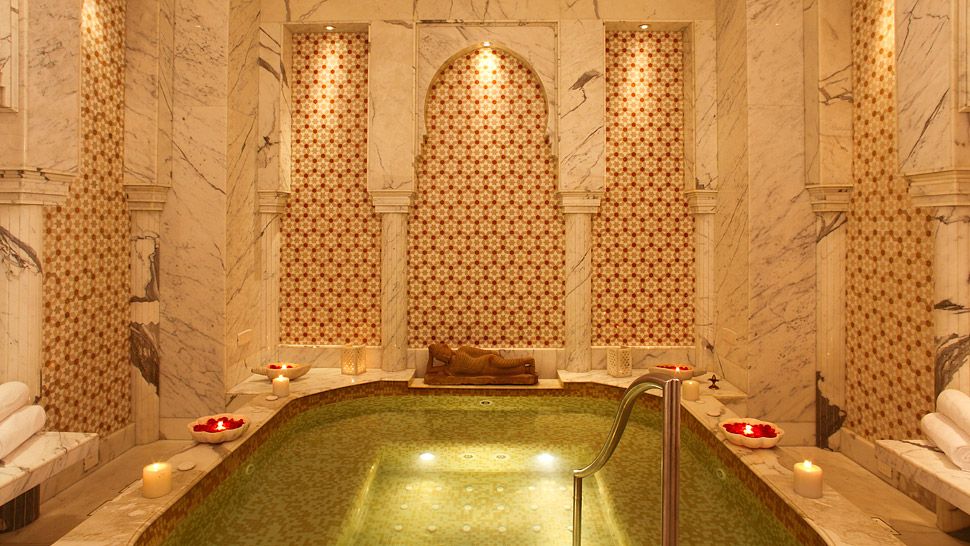 Built in the mid-1600s by 6,000 workers for Emperor Shahjahan, The Imperial New Delhi is in close proximity to the Jama Masjid, Old Delhi's main mosque, which holds up to 25,000 worshipers within its courtyard. Also within reach is the architectural marvel Akshardham, a Hindu temple complex opened in 2005, with its Narayan Sarovar monument of holy water from 151 rivers and lakes. The hotel itself, opened in the 1930s, boasts its own peaceful history as purportedly one of the only places Brits and Indians could commingle and dialogue during the struggle for independence. Their restaurant, The Spice Route, features Feng Shui design and hand-painting by muralists from the Guruvayur temple.