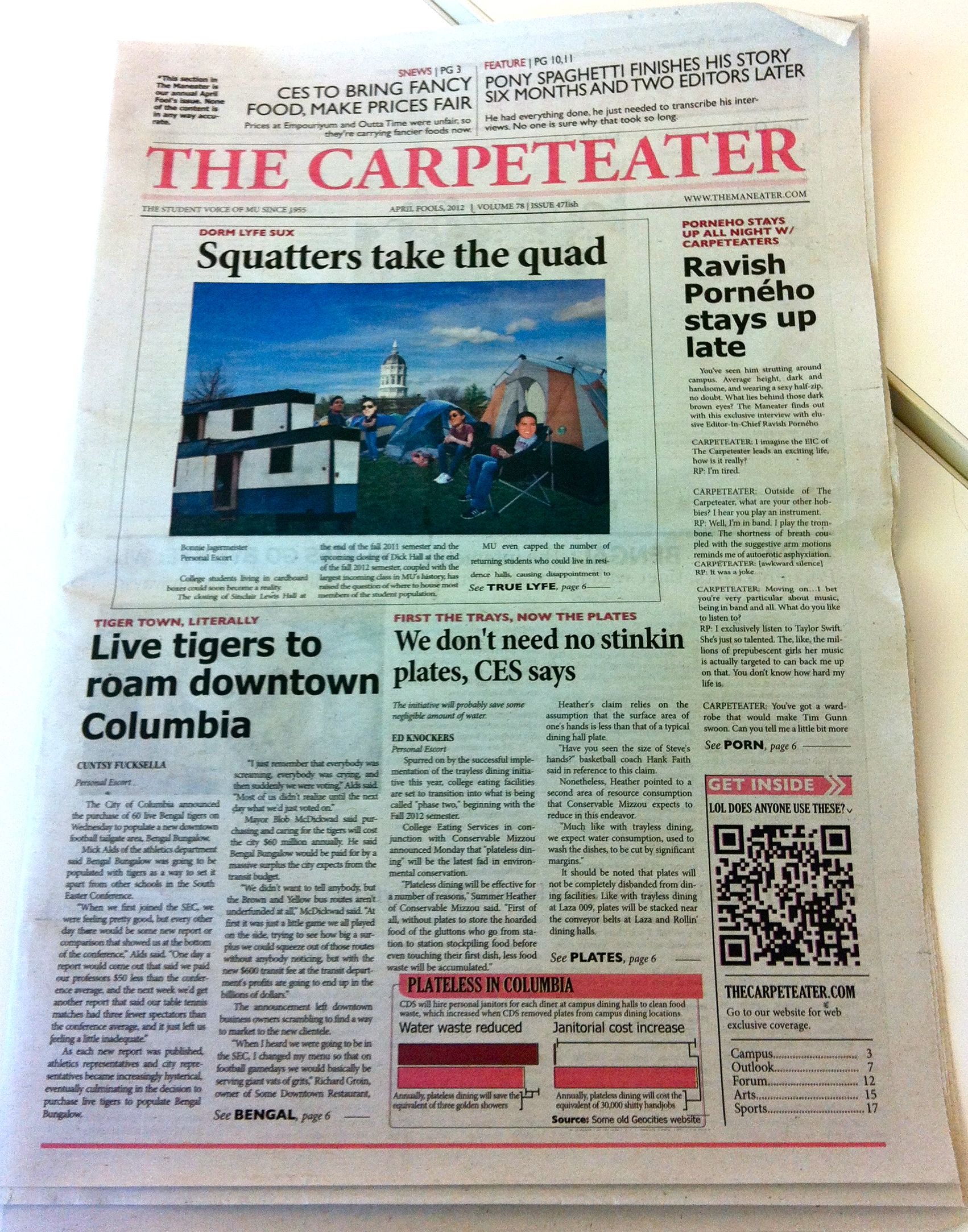 Photo credit: Ali Colwell
The University of Missouri's student newspaper usually goes by name The Maneater, but as part of a hilaaaaaaaaarious April Fools' Day joke, the paper decided to change its name to The Carpeteater for the day.
That word is, of course, an incredibly offensive term for lesbians usually not fit for polite conversation, much less as the name of a newspaper based at the same university as one of the country's best journalism schools.
It gets worse.
As senior Kathy Rudd pointed out in a letter to the editor that made its way onto the Mizzou blog J-School Buzz before The Maneater published it, "This edition offers overtly offensive language including sections entitled "Campussy" and 'Whore 'Um' as well as three fake staff writer names that make reference to the word 'cunt.'"
The newspaper has drawn criticism from across the University of Missouri's campus for publishing the issue. In fact, the student body's ire has grown so intense that The Maneater's managing editor published a sincere apology letter that essentially articulates all the reasons why you, as a thinking person, should be offended by the entire issue.
As a result of the backlash against The Maneater (or is it The Carpeteater now?), the paper's editors have decided to cancel next year's April Fools' Edition. Not a bad idea.
Read the full story (and follow-up reporting) on J-School Buzz.