THE BLOG
This Week's Shining and Falling Stars: Natalie Portman and Chris Brown
Shining Star -- Natalie Portman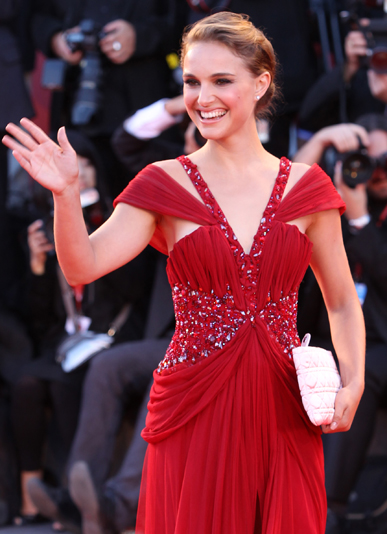 First comes love, then comes marriage, then comes the baby in the -- oh wait, it's not going in quite that order for Natalie Portman -- but mazel tov nonetheless!
The actress, 29, has a lot to celebrate this week: Black Swan is getting rave reviews, she's creating a bunch of Oscar buzz for her starring role in it, she's engaged, and she's preggers. Whew!
Portman confirmed her pregnancy and engagement this week to Black Swan choreographer Benjamin Millepied, telling Entertainment Weekly, "I have always kept my private life private but I will say that I am indescribably happy and feel very grateful to have this experience."
And despite being perhaps the only flick known as a "ballet thriller," Black Swan is cleaning up at the box office. The Darren Aronofsky-directed movie raked in nearly $30 million while playing on fewer than 1,500 movie screens nationwide. Not too shabby for an indie-film. Plus, critics are already saying Portman could take home an Academy Award come February. The Detroit Free Press writing, "From the time "Black Swan" wowed festival crowds in early fall, Portman's ascendency into the best-actress Academy Award race has been a given."
A man, a baby, and (perhaps) an Oscar before turning the big 3-0... why do I suddenly feel so unproductive?
Falling Star -- Chris Brown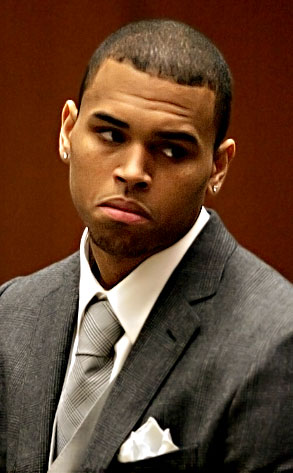 Fool your fans once and shame on them, fool them twice and it's time to delete those Chris Brown songs from your iPod.
After working to rehab his image since he pleaded guilty to striking then-girlfriend Rihanna back in 2009, the singer is the latest celeb to self-destruct (yet again) -- all thanks to Twitter.
Brown got into a tweetastic feud this week with Raz B, a former member of the group B2K (remember the song "Bump Bump Bump"?). According to TMZ.com, Raz B posted a message on his Twitter page asking how Brown could disrespect a woman as intelligent as Rihanna.
Brown then tweeted back, "Raz B, kind sir, I would welcome a frank discussion with you about domestic violence with open arms." Just kidding. The 21-year-old entertainer's tweet went more like this, "n***a you want attention! Grow up n***a!!! Dick in da booty ass lil boy." How sweet.
Apparently, Brown was referring to past allegations by Raz B that the B2K singer was molested by his group's manager. Brown then reportedly tweeted, "I'm not homophobic! He's just disrespectful!!!" Oh boy.
After TMZ.com posted the tweets, Brown offered up a lengthy apology: "Words cannot begin to express how sorry and frustrated I am over what transpired publicly on Twitter." He also said, "I love all of my fans, gay and straight."
Between hurting women, using homophobic language, and mocking an alleged molestation victim, it's hard to imagine how many fans Brown has left.