Shining Star -- A.J. McLean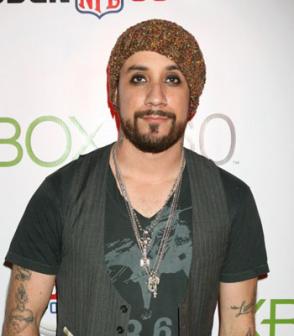 Here's to heading to rehab without first:
a) Allegedly punching a dancer on your tour (we're looking at you, Demi Lovato)
b) Failing a drug test while on probation (that nutty LinLo)
c) Reportedly going on a bender with a lady of the night and locking her in a closet (oh wait, Charlie Sheen's not in rehab yet)
That's right, Backstreet Boy member A.J. McLean apparently checked himself into rehab before any of these potentially embarrassing scenarios could occur. How refreshing!
McLean, 33, said in a statement, "For personal reasons, I've checked myself into a rehab clinic. With 2011 being a busy year for Backstreet, I want to be healthy and at my best." BSB is scheduled to head on tour with the New Kids on the Block this summer.
This will be the entertainer's third attempt at getting well in rehab. He's battled alcohol and cocaine addictions in the past.
Hopefully this time will do the trick, but if not, look on the bright side... there's always "Celebrity Rehab."
Falling Star -- Nicole Kidman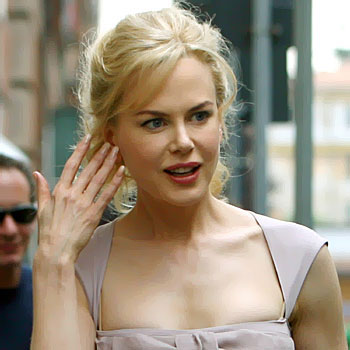 This is what you might call a "duh" moment: Nicole Kidman is finally fessing up to using Botox.
Unless Kidman figured movie audiences were blind, the revelation is far from a shocker. The giveaways were numerous, including her apparent inability to furrow her brow, coupled with a completely wrinkle-free, 43-year-old mug.
Despite her altered appearance, Kidman had denied in past interviews that she had any work done, telling Marie Claire in 2007, "I am completely natural. I have nothing in my face or anything. I wear sunscreen, and I don't smoke. I take care of myself."
The Academy Award winner's acting skills in interviews still couldn't convince the masses though. And it seems the Australian actress is finally facing the facts about her face, recently telling a German magazine, "I've tried a lot of things, but apart from working out and a good diet, most things don't help." Kidman went on to say that she "even tried Botox" but didn't like how her face looked, "Now I don't use it anymore -- and I can move my forehead again."
SUBSCRIBE TO & FOLLOW ENTERTAINMENT
HuffPost Entertainment is your one-stop shop for celebrity news, hilarious late-night bits, industry and awards coverage and more — sent right to your inbox six days a week. Learn more