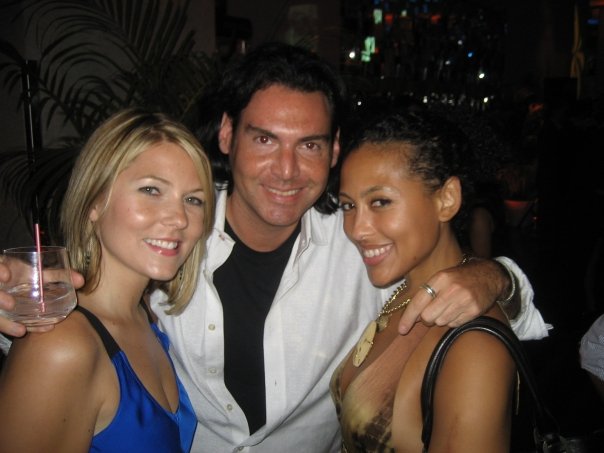 When my brother Stefan and I started Gen Art with a $5,000 loan from our parents and set up "operations" in my NYU law school dorm room kitchen, I really never imagined we would one day be celebrating the organization's 15th Anniversary. We began with an all volunteer staff, lots of energy, and the general notion of wanting to help showcase new visual arts talent and have their art enthusiast peers help support their efforts.

In the 15 years since then, the organization, probably due to the youth of its leadership, some hubris and lack of a sensible business plan, grew to become a leading showcaser of not only emerging visual artists, but also independent filmmakers, fashion designers, and musicians -- producing a frenetic pace of 120 annual events in about 7 different U.S. cities.

But that was so 2008. Flash forward to June of 2009, and Gen Art has found itself on the brink of a fiscal abyss. Since the late 90s, Gen Art had grown used to substantial corporate support -- companies wanting to align their brands with Gen Art's arts and entertainment platforms and have the ability to directly reach its affluent tastemaker audience. All of a sudden last October, the bottom fell out and Gen Art was faced with a very daunting prospect. The cold reality was that many of its biggest sponsors had to immediately enact substantial marketing cuts -- and that included Gen Art -- as the country slid into the deepest recession anyone of my generation had ever experienced.

To combat this, Gen Art has been forced to do what so many other companies have done to weather the storm -- layoffs, closing non-essential physical offices and other cost-cutting measures. And more recently creating for the first time in more than a decade, a benefit to raise funding directly from our consumer and industry supporters. Some way to celebrate your 15th birthday!

With the economic need to move quickly, we began by outreaching to many of our more successful alumni. And they didn't let us down. Actors, whose films and careers we had helped promote such as Adrian Grenier, John Leguizamo, and academy award winner Adrien Brody signed on. I can still remember getting the call from Adrien's agent when we were premiering one of his first films back in 1998. 'Would we be able to give the fledging actor tickets to his own premiere.' The answer was simple 'Of course' -- talent has always come first. So when Adrien laid that kiss on Halle Berry at the Oscars, we were more than proud to have already showcased and supported three of his previous films. The same was true with our alumni designers -- who we had helped produce their first runway shows: Zac Posen and Rebecca Taylor.

But as an organization who hadn't tried to bring together private donors and benefit attendees since Clinton was in office, it was a daunting task. Fortunately, much of Gen Art's staff is technologically literate, so we quickly amassed over 7,000 friends via Facebook and started twittering about our situation. While I don't know if the 2,200 people who have so far replied "yes" to the I ♥ Gen Art Benefit will actually show up on Wednesday, we know that the fast level of viral awareness and support would not have been possible in years prior. Definitely not if we were back in 1994, when we were sitting around my dorm discussing that word on the street was that Gen Art might consider creating something called a website.
FOLLOW HUFFPOST