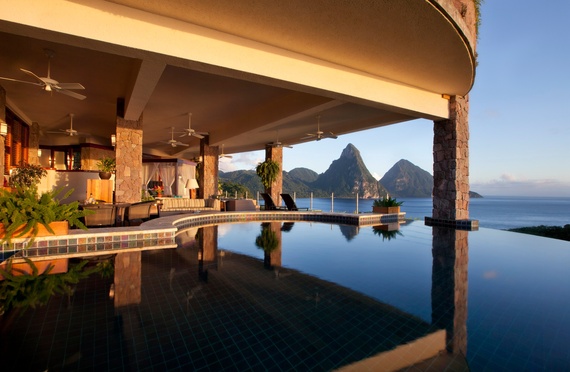 (Photo Courtesy of Jade Mountain)
When in the Caribbean, breathtaking views and romantic resorts aren't hard to come by. Since most properties provide luxe amenities like state-of-the-art spas, gourmet restaurants and top-quality services, it takes a little something extra to create some standout zsa zsa zsu. What truly turns up the heat on a holiday with your honey is the room you choose to stay in. These five villas, suites and sanctuaries might just turn your trip into the romantic getaway of your dreams.
Top 5 Most Romantic Caribbean Suites
SUBSCRIBE AND FOLLOW
Get top stories and blog posts emailed to me each day. Newsletters may offer personalized content or advertisements.
Learn more