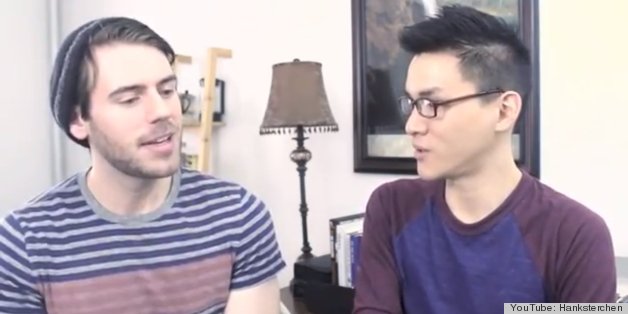 After posting my blog post "What Happened When Children Were to Blame for a Hate Crime," I received a lot of feedback on how my roommates and I handled being the victims of a homophobic hate crime at the hands of a 12-year-old child. Some reached out to say that we were too harsh, some reached out to say that we were too nice, and some, like popular YouTube "vlogger" Hank Chen reached out to say, "Hey, let me interview you on camera and give you a chance to respond to everything that has happened since that night."
So Hank came to the scene of the crime (my apartment!) and, well, you can watch the rest.
What did you think? Does this video answer any questions you may have had after the original post? Do you like Hank's glasses? Hate my hat? Comment below to let me know, because the follow-up post will be coming soon!
Also, don't forget to subscribe to Hank Chen's YouTube channel. He handles a lot of serious issues, gay or otherwise, and a lot of unserious, hilarious issues too. When you're done with that, feel free to give me a call so that we can start the baby-adopting process!