The challenge of reflecting on two years of generosity from strangers is a thank you column that could fill the blogosphere and swallow Thanksgiving.
Maybe an isolated instance of one woman's response to a crisis can serve as an example of what was done around the globe. What's still being done.
On HBO's Curb Your Enthusiasm season finale, Larry David took in the Black family, fell in love and has a new extended evacuee family. That's fictional as far as I know.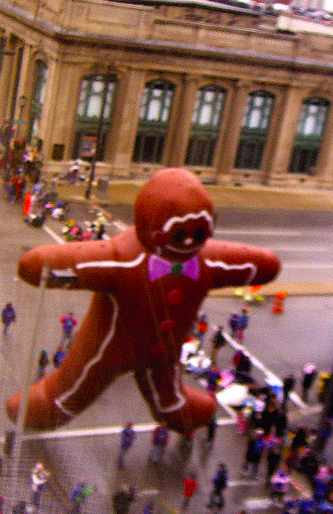 Two years ago in Milwaukee, a woman named Stephanie had never met me or my husband. A friend of a friend, she was traveling to Europe on business for a month and she left us her keys, a note, balloons, a bottle of wine and three wacky cats. We were still on a planned vacation from New Orleans. Luckily I packed for four months.
So there we were in Wisconsin with plenty of time to rehearse. By the third week, the local Fox affiliate invited us on their morning show, with images of our city behind us on the monitor. We talked about the fledgling New Orleans Musicians Relief Fund and I warbled It's Raining. Luckily we had 10,000 photos of home in the laptop.
My luddite friend mistakenly watched Fox News for an hour and said, "I tried to wait until you guys were on the air, but that show is strange."
Last weekend we were back in Milwaukee for Dr. John's NOMRF benefit at Turner Hall. He tore the place up. We realized it was the same hotel where we first evacuated, so Jeff gave the desk clerk a piano print to thank him for the hotel's original hospitality. The clerk said he was going to go home and frame it, then thanked us. No, thank YOU.
Stephanie got one, too, as a small thanks. She was just as effusive in thanking us for watching her cats. You just can't out-thank some people.
As we drove away days after Katrina, the parking lot attendant asked if we would be coming back to the lot, and got more of an answer than he really needed.
"I'm not sure, New Orleans is still flooded and the National Guard hasn't opened it back up yet and some lady's letting us move into her house for a month, so that's nice, but no I don't know if we'll be back - mostly we're worried about our family who lost everything, and we're probably okay on the second floor but there's already been looting in the neighborhood."
The attendant answered with the best Wisconsin expression of sympathy I can remember after the levees failed. He leaned out of his booth, his eyes welling up, and sounded a little like Mo from The Simpsons.
"Awwww Geez."
This weekend the car was stuck in the parking lot for hours as a holiday parade passed, so I pounded coffee and watched the Gingerbread man float by. When the lot finally opened, I was disappointed the attendant wasn't the Awwww Geez Guy.
Some people you have to wait to thank.
Follow Karen Dalton-Beninato on Twitter: www.twitter.com/kbeninato