So... I've been giving you the scoop on the launch event (even though product missed the shipping date - sorry... not yet over it!).
It went exactly as I had hoped it would. The girls were great - and so into it, even the pole dancing! They lived their So Low yoga pants! They got their smooches on. Tey salivated at Louboutin (I think I told you that Felicia Sullivan won a pair of shoes and I have an adorable video of her shopping moment - will share that next time!).
They toasted with Lychee Martinis (and had a little crush on Colin, the U'Luvka mixologist)! They kvelled (the Yiddush grandmother in me with that word - it means fawned over) over Miss Moss (Worship Kate!).
They got my favorite G-string for No Pany Lines (our clear shade) over all white mini cupcakes from Magnolia Bakery (when they're white, they don't count, calorically speaking). And then they were wooed by Veronica Varlow, burlesque madame I constantly rave about.
Take a little look! And, um, that's me in the quick pole dance scene... in Gaultier!
Some of the pics as well!
Barbara, the woman who taught our pole class. I've never seen anyone dance like her - a mix of acrobatics, Cirque du Soleil, and sheer sexy.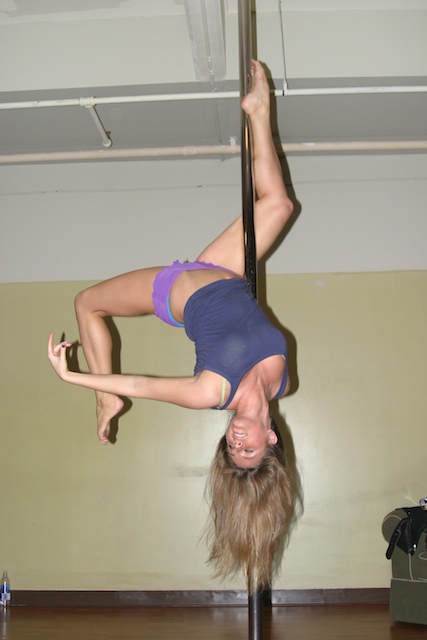 Below, Melissa of askmelissa.com (on the right). She won an 8-week S-Factor session!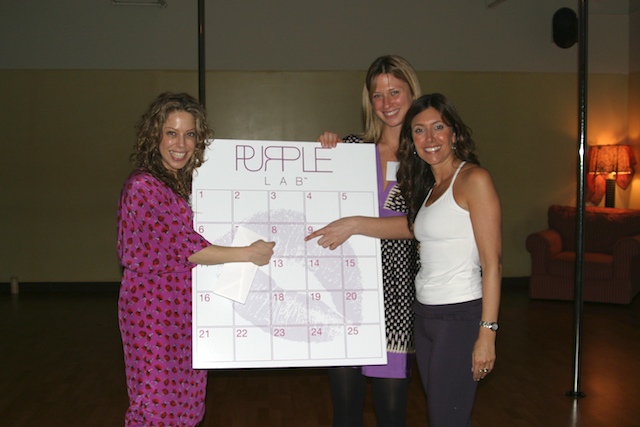 On the bus, en route to Meet, the sickest art-filled, almost-gothic chic event space in Soho! It's so fabulous, I want to move in!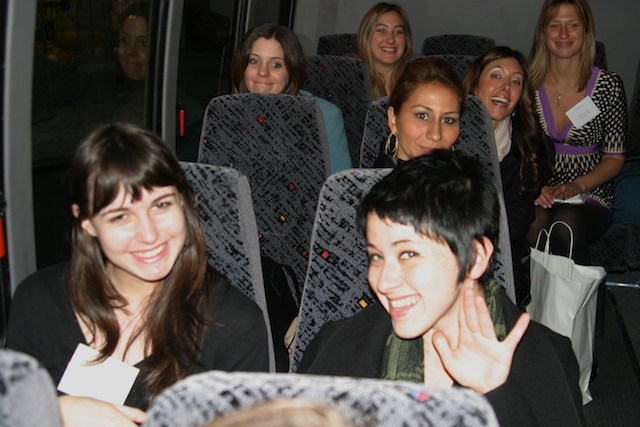 No words! Veronica. I mean... I can't with her!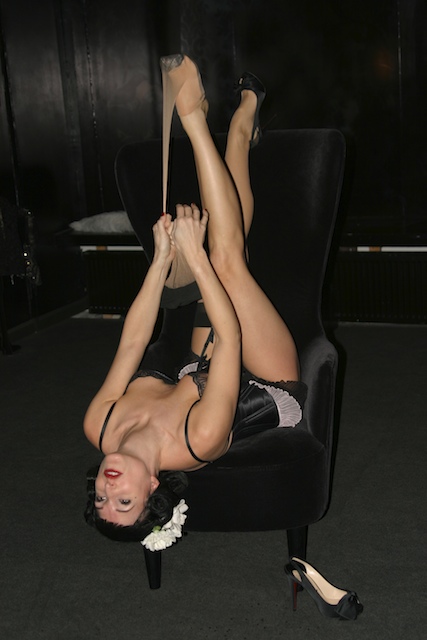 Mwah!
Karen