Last night, in a cool summery taxi ride back to my apartment in Puerto Escondido, my Mexican taxi driver nicely said, "Why do you speak Spanish so well?"
"Because I come here all the time," I said. "And you? Why do you speak English so well?" His English was better than my Spanish.
He explained he had lived for nine years in North Carolina. How was it? He had loved it! He had preferred North Carolina to being in Mexico, and wished he could go back. He had only been back 8 months now, and was thinking how he could regresar.
Why did you love it? I asked, expecting the immigrant sacrifice story, getting money for relatives back home while lonely and underpaid abroad.
"Because I loved my work! You know, I rode heavy machinery to make roads. I learned this machine and that. I love working hard. And here I cannot work so hard."
He paused. "And I love the American people. So nice! So mellow."
"But here people are nice too. And Puerto [a tiny village on the sea] is extremely mellow."
"But here--" he smiled. "I cannot work. I miss making the roads."
Indeed he had a plan to get back. To go live in the Ciudad de Mexico for three years and actively petition the consulate for a VISA. He had not had papers in nine years of working in the US.
"Suerte!' I said.
He gestured with his hands a roller laying down concrete.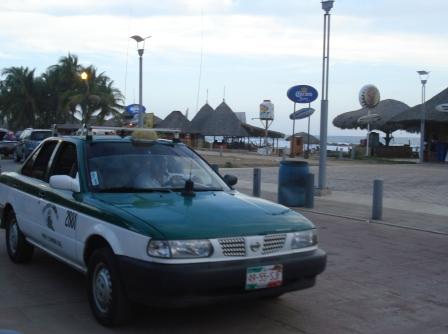 .................
And then just now, sitting on a couch at a seaside café, a Mexican worker came up to me and smiled.
"I remember you," he said. "Do you remember? I was the gardener at the hotel you stayed in three years ago."
"Oh yes!" I said.
"But they cheated me there. They only paid me 1000 pesos (80 dollars) a week for being their handyman. So I left and now work here."
"They weren't nice to me either!" I rejoined. It had been an expensive American hotel, at 6000 pesos a week, and they had not been particularly welcoming, I too had left as soon as I could.
"And how is work here?" I asked.
"Oh I love working for this cafe. Because I can do everything: I know plumbing, electricity, all sorts of handiwork."
He smiled. "I learned all this working at all the big companies in the Ciudad. Electrolux, General Motor..."
"How wonderful to learn!" I said.
"Oh I love learning! I love being able to do all this work. I know so many practical things---and I learn more all the time. And you know, now I have plans to build my own restaurant...."
I told him about my own plans to write a book and he listened eagerly and smiled.
And as I left, he reminded me that three years ago it had been he -- when I was distraught that my favorite and only necklace had been broken by the ocean -- who had welded the tiny chain back together.