Anyone who knows me personally knows that I am food obsessed. I love all sorts of food as long as it's tasty and I am committed to trying anything and everything (with the exception of Monkey brains from live Monkeys). I recently ate my first grasshopper during an Iron Chef America taping; I wasn't too keen on trying it, but hey, it's part of my job. Honestly, it was crunchy and tasted pretty much like a roasted nut. Not terrifying at all!
What I love about this country and certainly about New York is that chefs and restaurateurs here are constantly inventing new things to eat. Sometimes they're wacky but that doesn't mean they aren't delicious, so I say, when in doubt, Go for It!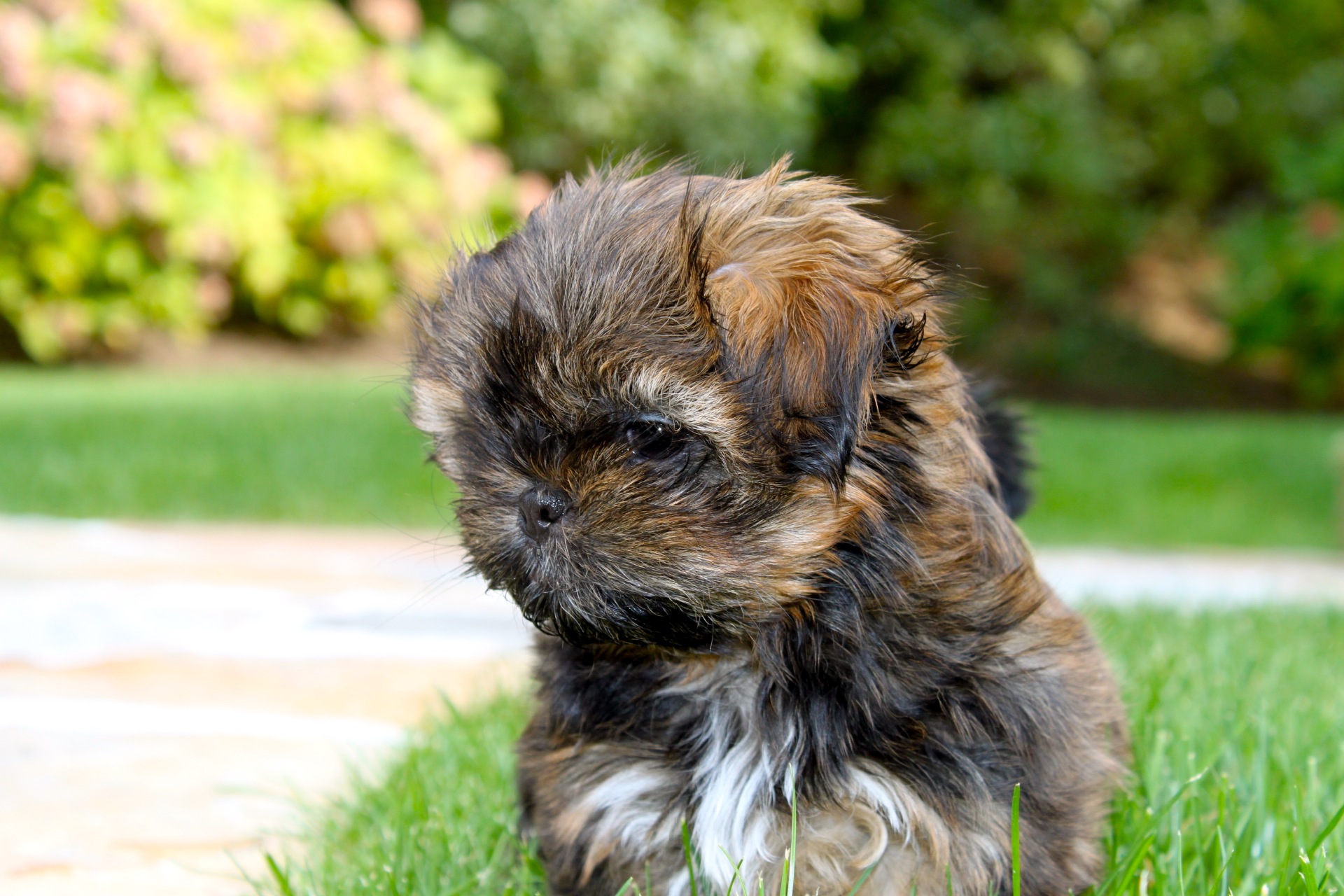 On a recent trip to Merrick, Long Island where we went to meet a formidable Shih Tzu breeder to pick our adorable new puppy for my children's birthday (her name is Mirabelle) we decided to grab a bite before heading back to Southampton. Heidi, the lovely breeder, recognized me from Iron Chef America and said she couldn't take us to "Just any old dive," and thus brought us to Brooks and Porter Steakhouse. It was grand and felt just like a traditional NY steakhouse with waiters in white jackets and luscious steaks flanked with myriad side dishes. I asked Heidi what she liked here while focusing on the slab of bacon I was planning to pair with a wedge of iceberg and blue cheese and she said, "The Buffalo Mussels are amazing!" Buffalo Mussels? You mean like Buffalo Chicken Wings but they're mussels? "Yes exactly!" she replied. Hm, that sounds kind of nasty. Ok Let's get them! My curiosity was stronger than my trepidation.
Out came the mussels. They certainly smelled like Buffalo Chicken Wings but looked like a heaping bowl of mussels in a bright orange sauce with blue cheese crumbled throughout the bowl. Here we go, I sang. I plunged into the bowl and to my surprise... I love it! They were moist, spicy and tasted like mussels with Buffalo sauce perfectly balanced by the chunks of blue cheese. I was completely surprised, finished the bowl and bellowed I have to come back for this! That was three weeks ago and I have to admit, I keep thinking about them. What's not to like? They taste like Buffalo wings but have less than half the calories and must be healthier, no?
Next stop on my curious foods discoveries was Jeffrey Chodorow and Ed Schoenfeld's FoodParc, which I have had on my list for weeks ever since I heard the word, Pastrami Egg Rolls? I've been friendly with and have had the pleasure of working with Jeffrey and his team at China Grill Management on several of their other properties in the past and was a fan of China Grill's Shanghai Lobster years before I even met him. Going out to eat with Jeffrey is one of my favorite things, we are gluttons for lack of a better word and we need to taste, well, everything. Having yet to experience his latest contribution to the New York food scene, I finally made a date with the lovely Linda Chodorow for a FoodParc "play date". I say play date because I felt like a kid in a candy store in the middle of a playground. It's outrageously cool and satisfies foodies craving creative comfort foods and the techno savvy generation who can't keep their hands off their iPhones or Crackberries; FoodParc will text you when your order is ready.
We hit the computer where you can pull up any of the several menus and Linda said, "Go for it KB, what are we having?" How 'bout a little of everything I wondered with my lustful eyes, Let's start with Red Farm, I said, as I had been a huge fan of Joe Ng's dim sum when I worked with him at Chinatown Brasserie. All I could think of when reading the menu was I wish I was a cow and had two stomachs so I could eat it all, but alas I would have to restrain myself and come back. I must have those Pastrami Egg Rolls!!! I was ready, willing, and able and thrilled when my Iphone alerted me that our order was ready. First bite had to be the Pastrami Egg Roll made with Katz's famous pastrami. Can this actually be good or is this some crazy gimmick? I wondered. I'd say "good" doesn't do it justice; the egg roll was light and crispy, perfectly encasing the luscious and super moist pastrami with mustard sauce. I could taste the smoked meat, tangy mustard and briny pickles so neatly wrapped in their handy edible package. This is so good it's insane, I squealed, We need to get more right away!
Perhaps Duffs, the inventors of Buffalo Wings in Buffalo NY, or Katz's, might think these culinary adaptations are peculiar albeit original but all I can say is, Try it... You'll really like it!
SUBSCRIBE AND FOLLOW
Get top stories and blog posts emailed to me each day. Newsletters may offer personalized content or advertisements.
Learn more