On Tuesday night I saw a young boy skateboarding down Broadway waving a huge American flag like it was the most revolutionary symbol on earth. As the votes started tallying in favor of change, the colors and symbols of the American flag, that only moments before stood for conservativism and eliteness felt new, cool and revolutionary.
I was born in the late 1970's, after people wore American flag t-shirts with their bell-bottoms. It's honestly always seemed like a giant oxymoron -- hippies wearing American flag fashion. I understood that the flag was genuinely a part of the fashion and culture of that era, but I never understood it.
I never thought in my lifetime it would actually be cool to wear an American flag. This morning I reflected on what young, liberal activists have worn in my time and realized that there has been a lot of dark colors, a lot of hoods and a lot of safety-pins and ripped edges. It made me wonder -- has there been some sort of subconscious mourning all this time and we did not know it until Tuesday night?
As I came over the bridge from Manhattan to Brooklyn the other night I saw people running out of their houses into the streets. People who normally may not acknowledge one another giving high fives, howling in unison; "Woohoo! Barack Obama! O-BA-MA!" The gentrifiers and the originators, together dancing in the street.
The past few weeks in New York I have talked to more people because of my handmade Obama pin (made by a school teacher in Brooklyn). Complete strangers of all ages, colors, nationalities, aesthetics asking me about my pin, where can they get one just like it? How is going to be if he wins? Are people going to be dancing in the streets? The answer was and is yes! The parents and their kids and their neighbors were dancing in the streets. A new day is here and we are dying to floss it! Here in New York City, where people dress in many different ways I have a feeling we may all want some unifying pieces or colors in the coming months. I want to wear more things that (like my Obama pin) that invites complete strangers want to converse with me. I want to channel this hope into a way of everyday dress!
I awoke looking this morning searching for color in my wardrobe. I want more red, more blue, more purple, and more hot Michelle Obama pink. On the street this afternoon I heard shout outs of "O - BA - MA". I turned around and I saw young kids in dark hoodies walking down my street after school singing "O-ba-ma! O-ba-ma! O-ba-ma!" on a rainy fall day that would have otherwise seemed dreary and boring. And they were smiling ear to ear. I wonder if maybe they too wish their hoodies were red, white or blue today.

Karyn Starr of White-Starr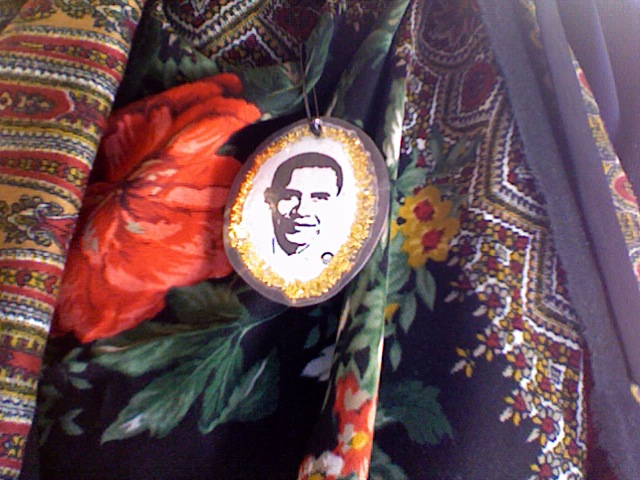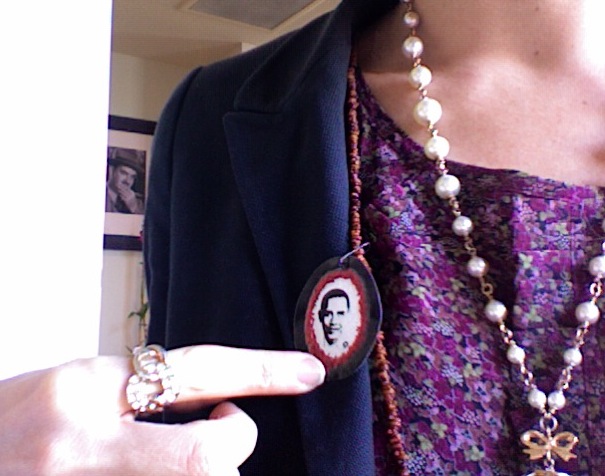 FOLLOW HUFFPOST