THE BLOG
Did You Know That It's Car Seat Safety Awareness Week?
We are all in such a rush daily, that we take for granted how we take care of ourselves, but when it comes to our children, it is all about them. This weekend I had the privilege of being a part of the first ever Red CARpet event at the Rivera Country Club in Pacific Palisades, California on Saturday September 10th. The star-studded event was hosted by Ali Landry, presented by SpokesMoms, and sponsored by Britax and Buick. In attendance were a group of honorary "Car Seat Ambassadors" -- celebrity moms who have shown their dedication to preventing unintentional childhood injury. They included an expectant Tori Spelling, Kyle Richards, Jessica Capshaw, Lindsay Sloane, and Constance Marie, to name a few.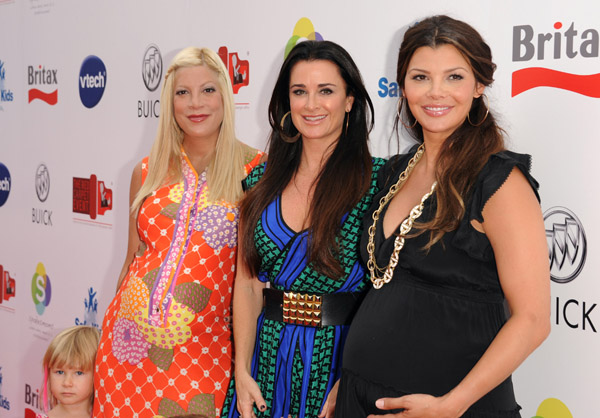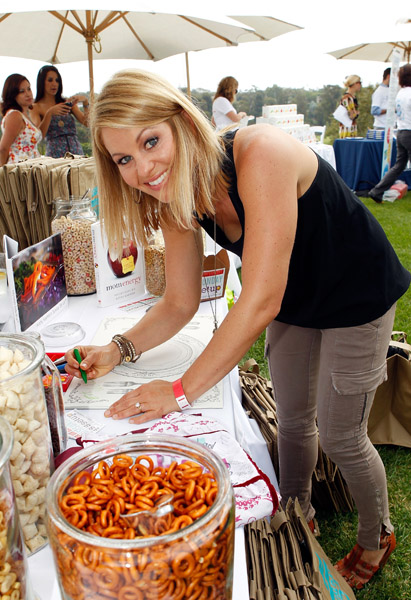 "Every year, thousands of children are tragically injured or killed in motor vehicle traffic crashes. In fact, motor vehicle crashes in the U.S. are the leading cause of death for children age 3 and older. As a mom, that's a really disturbing figure. So I thought I could help by getting the word out that securing children properly is the most effective thing that can be done to protect them in the event of a crash," said Ali Landry.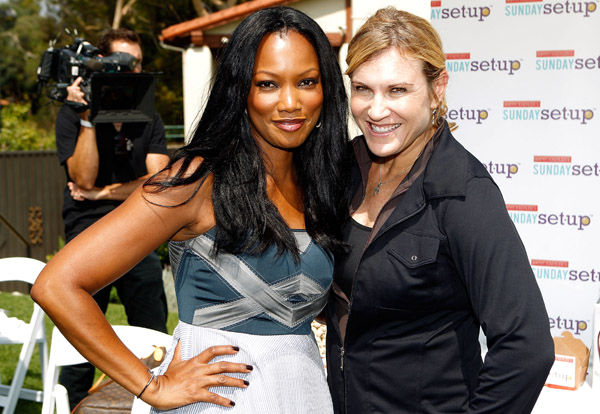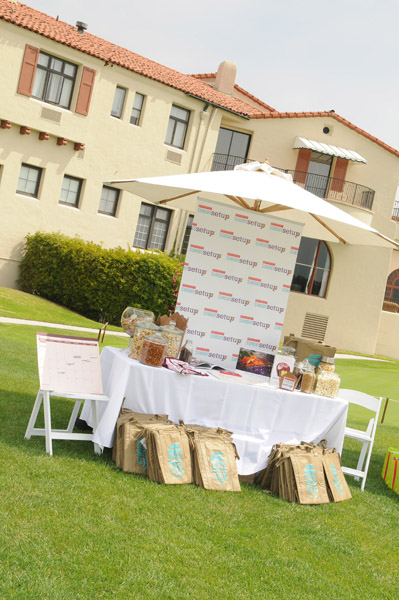 The car safety event was produced by Good Carma Studios and was the first of its kind and will continue to utilize celebrity parents to help spread the word about the critical importance of child passenger safety. The weather was touch and go at first, but the sun came out and all the moms and their tikes such as Constance Zimmer of Entourage and Samantha Harris of E.T. had fun checking out fun products (such as my new favorite, PIXI Flawless Beauty Primer, available at Target), face painting and enjoying the candy land tables with every sweet-treat imaginable.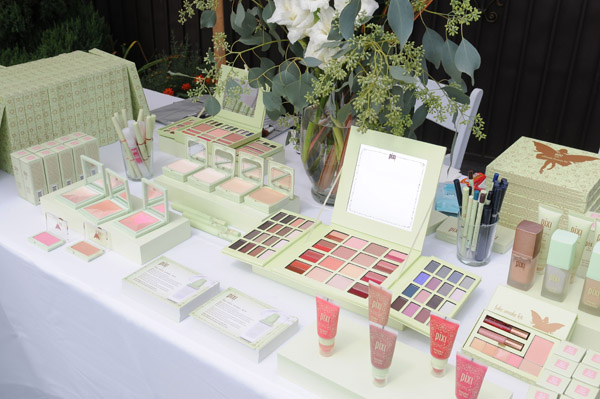 Now, I am down with enjoying a sweet every now and then (I go with the 90/10 rule myself), but of course I was there talking about health and Sunday Set-Up. I offered my entire natural snack alternatives and made some kitchen tour appointments with the likes of Tori Spelling, Garcelle Beauvais and Tiffani Thiessen. My advice to them is that you can make nutritious meals and snacks while maintaining healthy and trim, especially when your family starts to grow and time becomes a precious commodity. They all went nuts over my POP HEARTS -- the fit alternative to Pop Tarts -- check it out:
INGREDIENTS
12 fresh raspberries
1/4 whipped low fat cream cheese (save calories where you can)
1 tbsp. of Agave syrup (I love this better than honey) you can get it at Whole Foods, Trader Joes or online.
1 double whole wheat pie crust recipe or a ready-made. You can also get ones ready-made when you are running short on time.
1 Tbsp. melted butter
Icing
1 1/2 cups of powdered sugar
10 raspberries
1 tbsp. non-fat milk or water
DIRECTIONS
1. Preheat oven to 400 degrees.
2. Place the raspberries, cream cheese and agave syrup in a bowl. Using the back of a fork, mash the raspberries with the cream cheese, leaving some pieces of raspberry intact.
3. Roll the pie crust 1/4 inch thick and using a heart shaped cookie cutter, cut out hearts (or, if you are using packaged pie crust just unroll and cut out hearts).
4. Place one heart on a lightly floured work surface and place 2 tsp. of the cream cheese mixture in the very center, leaving a 1/4'' border around the cut-out.
5. Lightly dip a brush into the melted butter and "brush" the edges and then the top.
6. Top with another heart and take the tines of a fork and gently press down along the edges to adhere.
7. Place on a parchment or Silpat lined baking sheet and bake for 20 minutes or until golden.
8. While the hearts are baking, take 10 raspberries in a bowl and press down with the back of a spoon.
9. Whisk in the milk and slowly pour in the powdered sugar to make icing.
10. When cool, take a spoon and spread the raspberry icing over the hearts.
http://www.youtube.com/watch?v=42Mnwg8Zzac
Until Next Week....Kathy