When I was little, there was one class in school I absolutely could not wait to get to... P.E.
Gym class was the highlight of my day. I was lucky enough to have incredible teachers throughout my years of elementary school. My middle school gym teacher, Miss Bobbie Reider, was especially kind and knowledgeable and my dream was to one day become a P.E. teacher just like her.
In 1985, I graduated from Hope College -- a small, liberal arts school in Holland, Mich. -- with a bachelor's degree in Exercise Science and Dance Education. After graduation, I spent a few memorable years working as an intern at Coors Wellness Center in Golden, Colorado. The immediate hands-on experience with one-on-one training and writing exercise prescriptions was more than anyone could ask for when going into the fields of exercise, personal training and healthy living. Without ever taking a paycheck, what I gained from Coors had far more value than a dollar sign.
In 1989, I had no idea what I was getting into when I answered the phone and agreed to an interview with Jane Fonda in Santa Barbara, Calif. With sweaty hands and nerves that shook like leaves, I met the pioneer of aerobics in the front-yard of her cottage in Laurel Springs. Her ranch -- high above the city of Santa Barbara -- became my new home as I worked as a personal trainer for her guests. Between Melanie Griffith, Ally Sheedy and numerous others, I realized that training Hollywood celebrities was what I wanted to do.
Jane's "place" was short-lived as her life headed to Atlanta, Ga. So, I headed straight down to Los Angeles. Although my dream of becoming a P.E. teacher was fleeting, the dream of owning my own business and carving out a niche for myself in the world of fitness became far more appealing.
I hit the road running. For 13 years, I appeared as the fitness expert on the NBC "TODAY" show with Katie Couric. I trained numerous A-list celebrities including Julia Roberts, Michelle Pfeiffer, Cindy Crawford, Jennifer Aniston, Drew Barrymore, Jennifer Lopez, Denise Richards, Claudia Schiffer and Kim Basinger. In 2009, I created a workout DVD for Kim Kardashian, "Kim Kardashian's Body Beautiful," which diverted the attention from her more "suggestive" DVD and directed it somewhere more positive -- including our charities. The DVD also led to a guest appearance on the now-famous "Keeping Up With the Kardashians."
Writing books seemed to be a natural progression for my career. I have authored books such as "Teenage Fitness," "Fit and Sexy for Life," "Kathy Kaehler's Celebrity Workouts" and the latest, "Momenergy." All of these books are geared toward spreading my message of a healthy lifestyle. I have had the pleasure to write for magazines like Elle, Self and Women's Sports and Fitness, while my workouts and training tips have appeared in InStyle, Us Weekly, Shape, Fitness, Family Circle, Health, More, Allure, Marie Claire and Woman's Day. I am thrilled to be a regular contributor to The Huffington Post and I thoroughly enjoy speaking my mind on my own website's blog.
I also love being a spokesperson, and I have worked with a number of quality brands and products. I currently am the leading health and fitness spokesperson for USANA and created my own healthy living online club called Sunday Set-Up™.
I have so many things to tell you and, hopefully, reading this you will get to know me a little more. I have received numerous questions from fans throughout the years so I thought I'd share some of those with you.
1. What makes your job meaningful to you?
I work because I have always worked. It is a part of my "being." As a kid, my work was washing the car, mowing the lawn, doing the laundry and cleaning my room. I learned early on that if you want something you have to work hard to get it. But, more importantly, I learned that when I accomplished something or finished a job to my best ability I had a smile on my face.
2. How did you come up with the idea for Sunday Set-Up™?
With three boys and a hectic schedule that took me back and forth to New York every week, I experienced way too many nights looking in the fridge and then picking up the phone to order pizza. I knew how to organize my workouts, why not the kitchen. So instead of putting away my groceries after marketing, I would wash, prep and store. Some prepping was just cutting up veggies so I could use them for quick snacks or to add into recipes that I never felt I had time for. Other prepping was actually cooking rice, quinoa, chicken and soups. Another simple way to have good homemade food at my fingertips. All my food was then stored in glass food storage containers and this became our family routine every weekend. Hence the name, Sunday Set-Up™.
3. Why is it so important to keep the message of healthy living on your platform?
I can't say I have had a complete day without exercising or doing something physical. I don't feel right if the day has been up and down with crazy calories. I can only imagine how one feels when someone lives their life like that. From experience, I know how good exercise makes you feel and all the positive results you can gain from an active lifestyle. It is amazing how much your behavior and energy reflects from what you eat. That said, I will continue talking about living a healthy lifestyle until the day I die. To me it is about quality of life, and if I can help one person improve the quality of their life through healthy living I am doing my job.
4. How do you balance career, marriage and family?
Every single day is a juggling act with kids, dogs, horses, work, exercise and, oh yeah, don't forget the husband! Everyone in my house is part of the team. From my years of athletics I know the importance of being a team player and there is no "I" in the word team. The key for me has been to be very organized, always prioritizing, and as of late, learning that little word "no." Modern life can be hectic and weeks go by like a blur. So I take time to do things that don't relate like visiting flea markets, getting on stage at my community theater and making movies with my kids.
5. What is your favorite part of the day?
Walking out of my exercise class with sweat dripping down my back, heading home where it is quiet for two seconds to take a deep breath and begin my day.
Thank you for taking the time to stop and visit with me. I look forward to meeting you in my club. Together we can change the way America eats one kitchen at a time.
From everyone here at Sunday Set-Up™ our mission is to "... promote daily physical activity and to simplify eating healthy foods at home." For more exercise and healthy eating tips, visit my website, www.kathykaehler.net.

Hope you come along for the ride.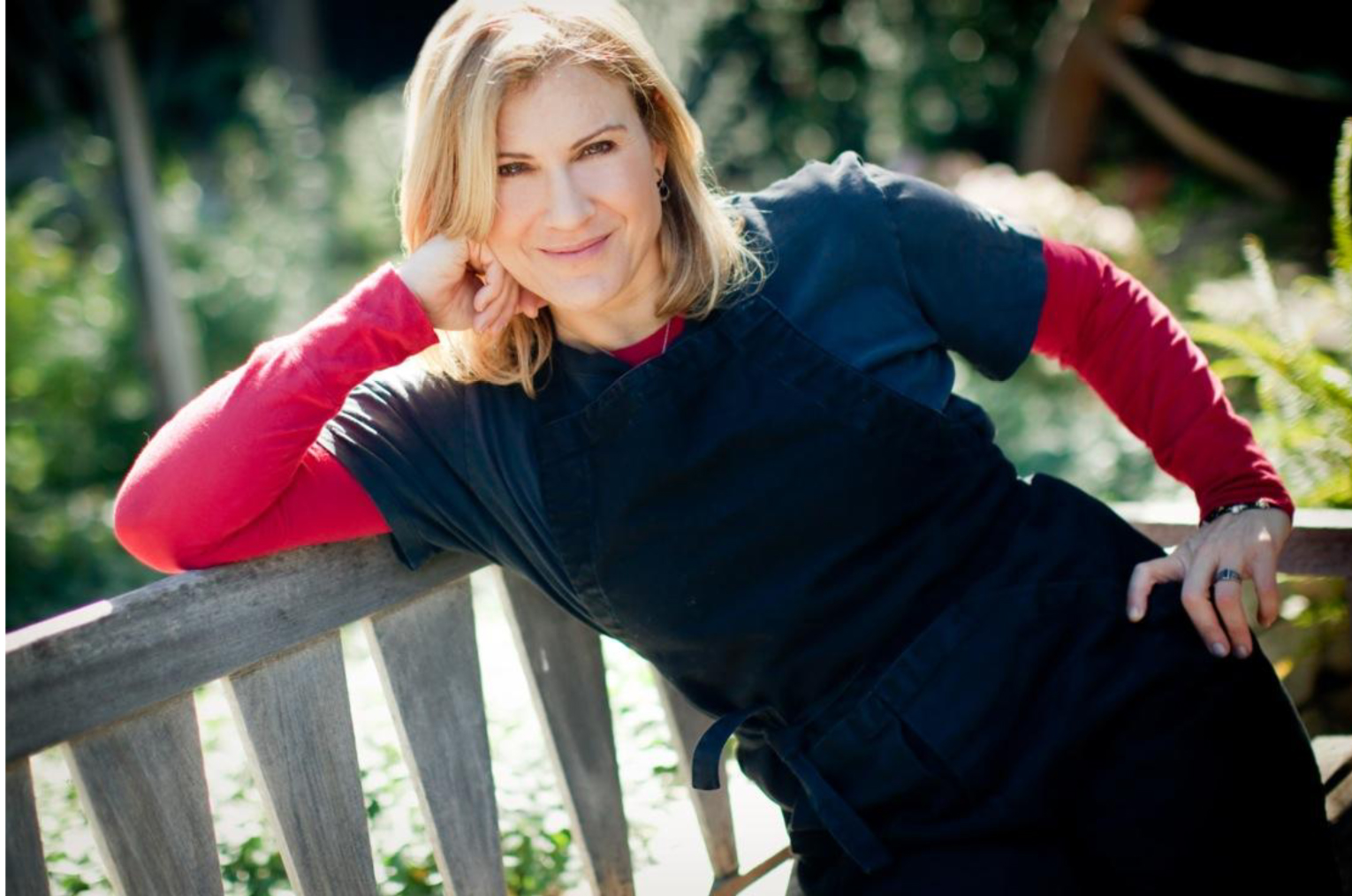 SUBSCRIBE TO & FOLLOW LIFESTYLE
HuffPost Lifestyle is a daily newsletter that will make you happier and healthier — one email at a time. Learn more