A Movement for National Minority Health Month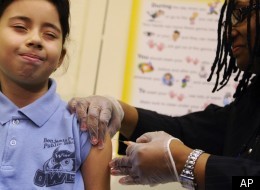 This month, organizations around the nation are celebrating National Minority Health Month and joining together to voice their concerns about health and health care disparities in their communities and how to work together to achieve health equity. Communities of color and low-income populations experience a number of health- and health care-related disparities caused by a range of socioeconomic factors including difficulties accessing affordable care and insurance coverage, and language and cultural barriers. These disparities have been documented by the nonpartisan Institute of Medicine, and more recently, the Agency for Health Care Research and Quality's National Health Care Disparities report, which found that health care quality and care continue to be suboptimal for minority and low-income communities and that people of color received worse care than whites on a number of issues.
Communities of color need a multi-disciplinary approach to achieving health equity and eliminating barriers to care, which is why we support the Health Equity and Accountability Act of 2012. Historically, the Health Equity and Accountability Act has been introduced by the Congressional Tri-Caucus (made up of the Congressional Black Caucus, the Congressional Hispanic Caucus and the Congressional Asian Pacific American Caucus (CAPAC)) as a comprehensive health disparities elimination bill for racial and ethnic communities over the last several Congresses. Last September, Congresswoman Barbara Lee (D-Calif.), as CAPAC's Health Taskforce Chair, introduced the bill in the House (H.R. 2954) and today, Senator Daniel Akaka (D-Hawaii) introduces a Senate counterpart, marking the first time since 2005 that a Senate version of the bill was introduced. The Health Equity and Accountability Act provides federal support, resources and policies to tackle disparities in health status and our health care system at all levels.
The Health Equity and Accountability Act builds on the Obama administration's substantial investments toward eliminating health disparities, including the historic Affordable Care Act and recent federal initiatives including the HHS Action Plan to Reduce Racial and Ethnic Health Disparities, Healthy People 2020, the National Prevention Strategy and the National Stakeholder Strategy for Achieving Health Equity. The HEAA takes the next step towards eliminating disparities by addressing the multiple barriers and intersections that affect minority health. The HEAA:
 Ensures that a full range of culturally and linguistically appropriate health care and public health services are available and accessible in every community;
 Creates additional pipeline and training opportunities for minority‐serving professional and allied health care workers;
 Incorporates strategies to address a range of disease‐specific, mental and behavioral health issues facing minority communities;
 Seeks to further eliminate existing access barriers to affordable health insurance coverage;
 Develops effective policies to enhance quality care for women, children and families; and
 Promotes investments in innovative health care delivery methods and technologies, and advances research and data collection about the health needs and outcomes of our communities, including health information technology.
The Health Equity and Accountability Act is more than just part of the solution to eliminating disparities and making our nation's health system more equitable, it is a statement of our nation's unmet health needs. The bill was developed through unprecedented collaboration with diverse stakeholders. Nearly a year ago, we at the Asian & Pacific Islander American Health Forum (APIAHF) convened the Health Equity and Accountability Act (HEAA) Community Working Group -- the lead coalition for the development of this vital bill in the 112th Congress. The Working Group is comprised of nearly 200 advocates representing sectors of the health movement including advocacy, trade, population and disease specificorganizations, research institutions and other groups committed to the common goal of reducing racial and ethnic health disparities in this country.
These partnerships allowed us to work together with our Congressional leaders to develop an intersectional framework to address racial and ethnic health disparities by including subpopulations within communities of color that face additional barriers due to sex, disability, age, sexual orientation, gender identity, immigration status and geography. And importantly, the Working Group, as a coalition, harnessed the collective wisdom and power of diverse communities and represented a powerful voice for equity.
While the fight to eliminate racial and ethnic health disparities is far from over, the Working Group has added fresh faces and new voices to the effort to ensure that disparities elimination and health equity advancement continue to be a priority in future Congresses and Administrations to come. We invite you to learn more about the Community Working Group and the HEAA by visiting our resource page located here.
The Asian & Pacific Islander American Health Forum influences policy, mobilizes communities, and strengthens programs and organizations to improve the health of Asian Americans, Native Hawaiians and Pacific Islanders.
Follow Kathy Ko Chin on Twitter: www.twitter.com/KathyKoChin