Graduation, whether it is from high school or college, is an exciting and transformative time. Caps get pinned into place (even some guys don't want to risk ruining their perfectly styled coif), gowns are steamed and professors don those odd, fluffy hats.
But what do you give to the latest generation to prepare them for entry into society and the workforce? Classic gifts are great, but for a group of young men and women who grew up in a tech savvy world, they may be a little lackluster.
If you're stumped about what to stuff into a gift bag for the bright-eyed graduate blinking in the sunlight of their future, take a look at this list of traditional gifts with a tech-riffic, modern spin.
Day Planner
Today's Gift: Tablet or Smartphone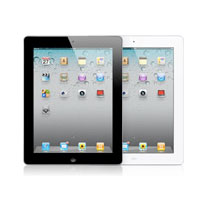 With a tablet or smartphone, you're not just giving grads a day planner -- you're giving them access to thousands of apps and much more functionality than a basic blotter.
Smartphones are everywhere and are getting smarter all the time. The HTC Thunderbolt has been well-reviewed and recommended by Engadget for its design, blazing speed and performance. If you're looking for something more, try a tablet like Apple's iPad 2 (as long as you can get your hands on one). Both devices have been named Top-10 must-have gadgets by CNET.
Photo Album
Today's Gift: Digital Camera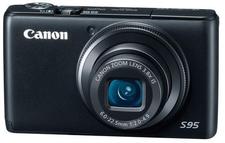 Though they do a great job of collecting and organizing photos, photo albums also collect dust. A new digital camera allows new grads to collect their favorite memories in high quality photos or videos and store them how they choose.
If you're looking for a budget-friendly camera that still offers great performance and versatility, the Sony Cyber-shot DSC-HX5V takes great photos and records excellent video. The Canon Powershot S95 was ranked best digital camera under $400 by Bestcovery.com for its stellar picture quality and full manual controls. For the graduate who is very serious about photography, a nice dSLR camera such as the Nikon D5100 is a winning choice.
Inspiring Book
Today's Gift: eReader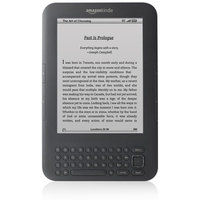 Though books are great, bring the bound beasts up to date and give an eReader instead.
Sites like CourseSmart.com and Inkling.com already offer much in the way of eTextbooks and are working to expand their libraries. Amazon's latest Kindle, which offers Wi-Fi and optional 3G, is affordable, reliable, performs well and makes a great gift. If you still want to share an inspiring title, print a picture of the cover and wrap a gift card inside for the appropriate amount.
Signature Alarm Clock
Today's Gift:iPod/iPhone Speaker Dock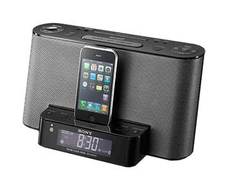 Rather than gifting an engraved alarm clock, go for a speaker dock where grads can connect their iPhone or iPod. The Sony ICFCS10iP Speaker dock, picked as one of the best iPhone speaker docks, is programmable for two separate wake times, so weekdays are started on time and weekends aren't started too late.
Leather Journal
Today's Gift: Unique Flash Drive
Gifting a flash drive with decent memory capacity and a unique design gives the modern grad a place to collect their thoughts in their preferred electronic medium. They are available in shapes like footballs, animals, fortune cookies (especially appropriate for those facing an uncertain future), puzzle pieces, robots and more.
College Paraphernalia
Today's Gift: Personalized Jewelry
Personalized jewelry and accessories are meaningful gifts that grads will cherish forever, even after that alma mater sweatshirt is stretched and pilled. For gal grads, engraved necklaces or pendants like Ross-Simons' Monogrammed Diamond Disc are great choices as are Pandora charm bracelets with a charm or two in her school's colors.
For guy grads, personalized cuff links like the Silver and Black Hand Painted Cuff Links by Brooks Brothers or engraved cuff links like the Classic Round Cuff Links from Things Remembered make a great gift. If those seem too stuffy, check out UncommonGoods.com's offering of quirky cufflinks.
Briefcase
Today's Gift: Laptop Bag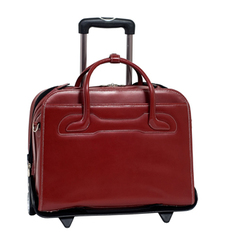 Though briefcases feature some pretty cool locking mechanisms, opt for a sleek laptop bag that matches your grad's lifestyle, or the one they intend to create. Laptop bags come in several designs such as wheeled bags, backpacks or messenger bags.
For a detachable wheeled bag, consider the McKlein Willowbrook for women or McKlein Franklin for men. For the on-the-go grad, the Filbert T-Pass Organizer by Tumi is expandable, has a carrying handle for easy luggage stacking, and goes through security scanners with no need to remove the laptop. If your grad would prefer a messenger bag, consider the Timbuk2 Commute 2.0 Laptop Messenger Bag which is TSA-compliant and available in several colors. To make the bag more personal, pair it with an engraved pen or luggage tags.
New Watch
Today's Gift: A New Watch!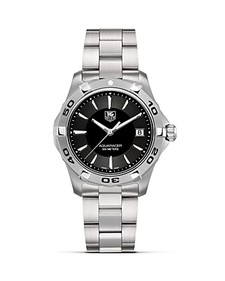 Women's watch design offers a lot of variety. Try a sleek-styled stainless band like Fossil's Mini Stella Expansion watch for $75, Armani Exhange's Stainless Steel Boyfriend for $180, or ESQ by Movado Women's Intrigue Stainless Steel Bangle for $295.
For men, stainless bands with dark faces are always in style. Great examples include Skagen's Titanium 596XLTXM for $195, Bulova's Mechanical 96A101 for $425, which winds instead of running on a battery, and TAG Heuer's Aquaracer with Black Dial retailing for $1500.
Coffee Mug
Today's Gift: Single Cup Coffee Maker
Coffee mugs are peddled as good gifts for any occasion. If you want to give your grad the upgraded version they deserve, opt for a single serve coffee maker.
A single-cup coffee maker like the Keurig B60 Special Edition is a great gift that will get a ton of use. The K-cups come in several different coffee flavors and a wide variety of teas. It requires minimal clean-up and quickly produces great-tasting hot beverages. A perfect match for the new grad who is always in a hurry.
Dorm Room or First Apartment Accessories
Today's Gift: Blu-ray Player or Gaming Console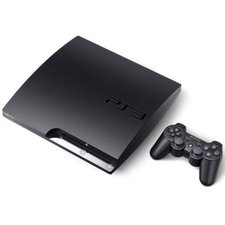 Rather than giving grads decorative accessories, give them something for their room that helps them cope with the stress of post-grad life. Whether it's prepping for college or looking for a job, your grad will need a way to unwind.
Blu-ray players deliver unmatched, high-definition picture quality that will keep your grad inspired and help them escape the stress of the everyday. The Panasonic DMP-BDT210, a CNET Editor's Choice, performs well, streams content from Netflix and Amazon, and fits into most budgets. You could also choose a gaming console such as the Xbox 360, the newly price-cut Nintendo Wii, or Sony's Playstation 3, which is great for both gaming and Blu-ray movie viewing.
SUBSCRIBE TO & FOLLOW LIFESTYLE
We're basically your best friend… with better taste. Learn more