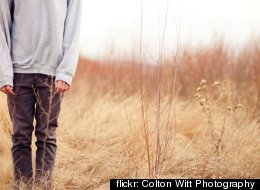 I made a resolution this year to de-stress by disconnecting. Let's face it, with the advances in technology that are supposed to make our lives easier -- cell phones, smart phones, iPads, email, social networking -- our lives have also become a lot more hectic. Gone are the days where we can leave the house for a few hours and enjoy some peace and quiet. No matter where we are, we can be reached through our phones via calls, texts, Facebook, Twitter, email, LinkedIn... the list goes on and on. Many of us find ourselves working long after we've left the office -- after all, our bosses can reach us any time they want. And when we do make time to get out and enjoy ourselves, we're busy using our phones to check in. It's no wonder we all struggle to find ways to relax.
For one (waking) hour a day, I am now electronics-free. I turn off my phone (oh the horror!), my laptop and my TV. It doesn't much matter what I do during that hour; just knowing that I have that time just for me, that no one can disturb, is relaxing in itself. To recharge, sometimes we have to unplug.
Here are some other techniques that have worked for me:
Get lost in order to find your center! With gas prices as high as they are, it may not always be practical anymore, but there are few things that relax me more than turning off my actual GPS and driving aimlessly. I feel like an explorer discovering new and exciting lands. (Of course, I always have my GPS with me to help me find my way home!)
Indulge in a hobby. Thanks to Santa, I am the proud owner of a Canon Rebel camera. I take it with me almost everywhere, including on my getting-lost road trips. Learning how to use the different functions and being able to fully immerse myself in my surroundings, appreciating the beauty around me every day, is incredibly relaxing. It's also empowering when I get great shots! (See below for some of the photos I've taken while getting lost!)
Try yoga. Okay, to be fair, I haven't yet mastered the art of sitting still, eyes closed, focusing on my breathing. During the sit-still-and-be-quiet parts, I'm usually checking in on foursquare or reading my Twitter updates. (I'm a work in progress.) Still, yoga has a way of thoroughly relaxing the mind and the body and helping me find my center. Not to mention it's a great workout, especially for getting bathing-suit ready!
Pamper yourself. I am just not that woman who always has her nails done and the perfect hair. In fact, I haven't had polish on my fingernails in over a decade. It's simply too much maintenance. There is nothing wrong with treating ourselves every now and then, though. Make time for whatever it is that makes you feel good: the gym, a hot bubble bath with a glass of wine and a good book, taking a walk or doing your nails. I do make time once a week to give myself a pedicure and I always feel pretty afterwards!
So go on, get lost! You'll be amazed by how much you find!
Find Your Center By Getting Lost
One of my favorite stories in the world. Who knows about finding themselves through getting lost more than Alice?

This horse was as into me as I was into him!

Carved into a tree trunk outside of the Apple Valley Restaurant. Grab a bite to eat and head over to the waterfalls!

The Bayard Cutting Arboretum in Oakdale, Long Island. This is my happy place!

This was taken at the Giants ticker tape parade.

This is such a gorgeous spot for a wedding. The architecture and designs on the ceiling and walls are breathtaking.

The stairs I would walk down as the bride to have my wedding in the archway!

What a fantastic discovery at the end of the winding roads of the North Shore of Long Island.

I have no ducks, but I want this sign! Awesome duck pond in Wading River, NY.

This is actually a zoomed-in shot from a tree on someone's front lawn. I turned this one into a canvas for my home.

Kismet is a hamlet of Fire Island in NY, but this sign was just posted on someone's driveway on the North Shore of Long Island. "Kismet" is one of my favorite words!

This is an actual lane in Mattituck, NY, with a famous kitchen and local shops. What's not to love?

Take a deep breath and feel the stress leave your body. I went hiking here in February and the sights were unforgettable. I will also never forget falling into the river in 20-degree weather while trying to cross on a fallen tree trunk!

Also in Milford, PA, these Adirondack chairs are along a lake in the back of a motel.

If this doesn't relax you, I don't know what will!

I took this photo from a stranger's front lawn. They came home while I was taking it. Whoops!

Is that a rock or a whale? I think this is so cool!

I love the Bayard Cutting Arboretum!
Follow Kaylee Scottaline on Twitter: www.twitter.com/according2murph