In between pulling the final details together and walking down the aisle lies the time you spend getting ready for your wedding. It's a time that is sometimes forgotten but is no less important, and the worst way to spend a morning prior to your event is focusing on stress. Here are our top three ways from Loverly to help you relax and breathe while you get ready for what is sure to be one of the most memorable days you will spend with your new husband.
1. Allow Plenty of Time: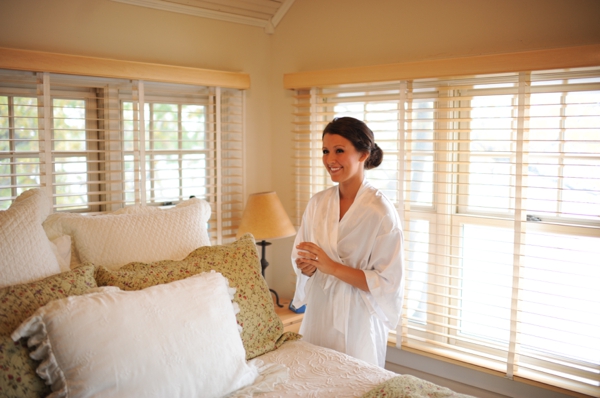 Photo by Erica Rose Photography on Heart Love Weddings via Loverly.
Regardless of whether a wedding coordinator is in your budget or not, have a timeline in mind (and on paper!) for the morning of your wedding. To start, know what time you need to realistically wake up. It's important that you know when your makeup artist and hairstylist are arriving. If you are planning to do your own hair and makeup, practice creating your look beforehand so you know precisely how much time to allow. This may seem like a no brainer, but it's important to inform your wedding party of this agenda too. Be sure to build in more time than you need, and always, always allow time for pictures!
2. Create Ambiance: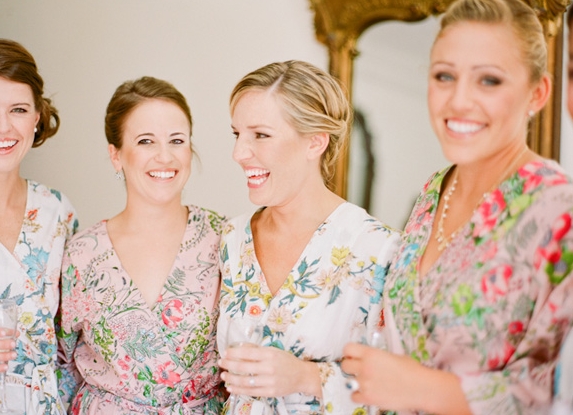 Photo by Abby Jiu on Snippet and Ink via Loverly.
Whether you're spending your morning alone with your mom or with a group of your sorority sisters, create an easy, fun ambiance in which to get ready. Have one of your bridesmaids arrive prepared with a playlist filled with your favorite songs to listen to throughout the morning. Music has a way of keeping you calm, occupied, and having fun with your girlfriends. Second, make time to eat together whether you're munching throughout the day on quick finger foods or sitting down for a more formal breakfast complete with mimosas. Lastly, what is a morning spent getting ready without clothes to relax in? Robes are a great option because they are feminine, comfortable, and will not mess up your hair (a serious win).
3. Let Go: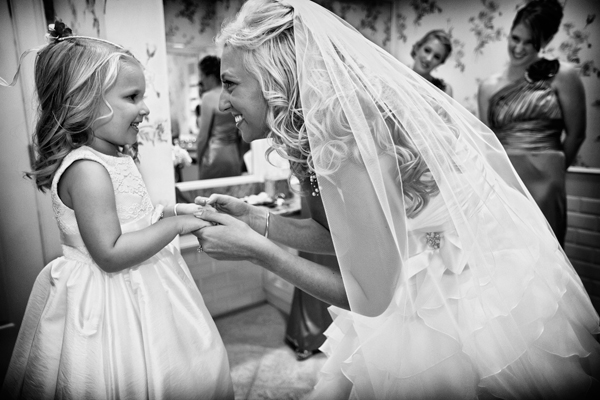 Photo by David Schwartz Photography on Bridal Guide via Loverly.
Be open to the fact that small hiccups during your wedding day are bound to happen. You may not be able to incorporate every DIY detail you had planned to create; it could rain; or your florist may run late, but you will still be married at the end of the day -- focus on this. If your budget allows, we highly recommend hiring an event coordinator to handle all of the details on the day of your wedding. She will meet and consult with all of your vendors as they arrive and help them set up all while keeping you on track and on time. Giving yourself the time to relax and get ready will allow you to stay calm and enjoy this time rather than being frazzled. Remember: be open-minded!
Want more awesome wedding advice? Download the Loverly perfect planner app to chat with a Loverly Wedding Concierge.
Get more big day wellness tips on Loverly!
How to Have a Healthy Relationship With Food
How to Beat Wedding Stress While Getting Fit