THE BLOG
Make Eyes Pop: 9 Showstopping Wedding Cakes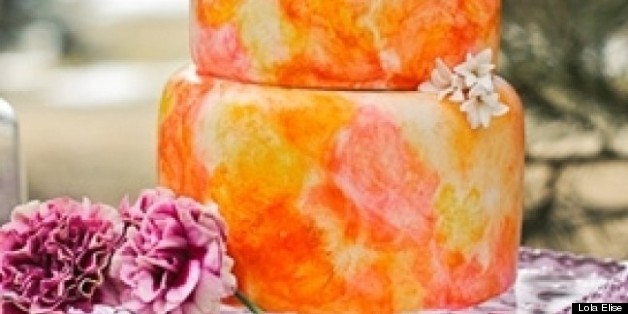 Lola Elise
Good, bad, or indifferent, one of the most talked about points of any event is the food. Because so many people (including team Loverly!) gravitate toward all things sweet, we thought it only appropriate to focus on cakes. But we're going beyond how they taste. Instead, let's talk about how to make the sweetest treat at your wedding make an eye-popping statement long before you and your beau share your first piece.
While the classic white wedding cake will never go out of style, we're saying hello to ombre, metallics, watercolors, and more (oh, yes!). Here are 9 of our favorite creative wedding cakes that all boast some serious style.
9 Showstopping Wedding Cakes
More from Lover.ly:
Searching for more creative cakes?
We do love classic white.
Peonies are in season. Excited? We are too.