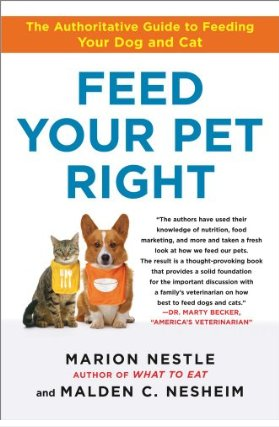 Join me and NYU nutrition professor/author Marion Nestle tonight at 8pm EST for a live 30-minute webcast. Marion is a fearless champion of food safety and healthy eating for everyone, whether you've got two legs or four!
So join us and get the poop on how to curb your pets' carbon pawprint, what kind of kibble is kindest to your dog, and why your cat's not an ideal candidate to go meatless on Monday--or any other day!
SUBSCRIBE AND FOLLOW
Get top stories and blog posts emailed to me each day. Newsletters may offer personalized content or advertisements.
Learn more