A vision is a thought, concept, or object formed by the imagination a manifestation to the senses of something immaterial.
The concept of StyleWeek has become more than a vision for Rosanna Ortiz Sinel. It is a fashion forward hot reality.
After meeting with Rosanna on several occasions, it became quite clear that she is not only a visionary but a determined, resilient entrepreneurial leader.
This industry and business in general need more people like Rosanna. Focused visionaries. As a result of her hard work, she and her team have created a style destination for designers. She has, along with her team, produced a weeklong celebration of fashion, art, design, and culture featuring formal industry specific runway shows along with a Buyer Showroom to introduce the designers and their lines to potential buyers. In addition, After-Event Soirees and Accessory Showcases are open to the public in order to engage and excite the community.
With overwhelming success following the inaugural June 2010 StyleWeek, StyleWeek Providence will now be a bi-annual event allowing designers to debut their seasonal collections in June and January-closely echoing the industry standard. Attending Saturday will be fashion forward celebrities, Alex McCord and Simon van Kempen from the TV hit show, The Real Housewives of New York City on Bravo TV.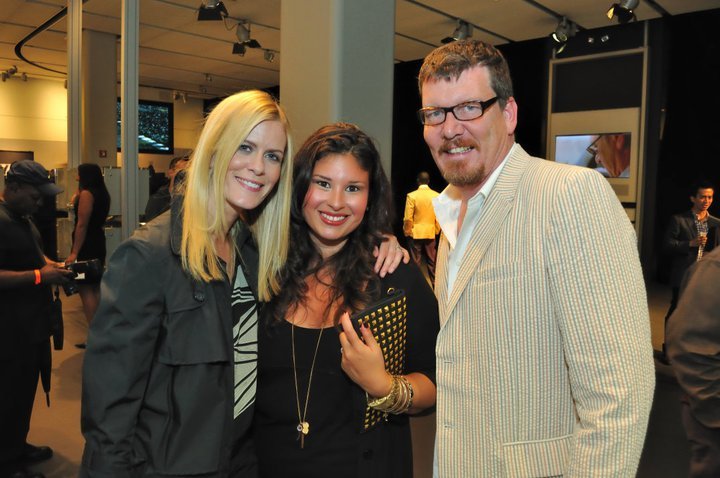 From left to right: Alex McCord, Rosanna Ortiz Sinel, Simon van Kempen ( photo & permission by: Eddie Garou, Eddie Garou Photography )
Rosanna realizes in today's world you need a team behind you. This is what she had to say about her team,
"There is nothing more surreal and special about watching our team come together during this week and get it done. To the amazing StyleWeek team, you are literally one in a million and whatever path was taken for us to meet, I am eternally grateful."
To all the fashion industry leaders, designers, buyers and press- keep your eyes wide open on Rosanna and StyleWeek.
For video highlights of the 2011 show : StyleWeek 2011