Canada's Prime Minister Stephen Harper will be in Washington, DC this week again trying to ride Obama's coattails on clean energy. As a Canadian and writer on climate change issues I can give you a quick and easy rundown of this right-wing George Bush light leader of the North:
Popularity - Harper is desperate to gain in the polls in Canada where he has been unable to get a majority of Canadians on his side. His backroom boys are no doubt advising him to saddle up to President Obama as a means of appearing more moderate.
Loves Karl Rove - Harper is running a TV ad smear campaign painting moderate politicians in Canada as socialists. If he doesn't love Karl Rove, then he sure as heck is listening to Newt Gingrich.
I've said it before and I'll say it again, my best advice to Obama when it comes to dealing with Stephen Harper is this: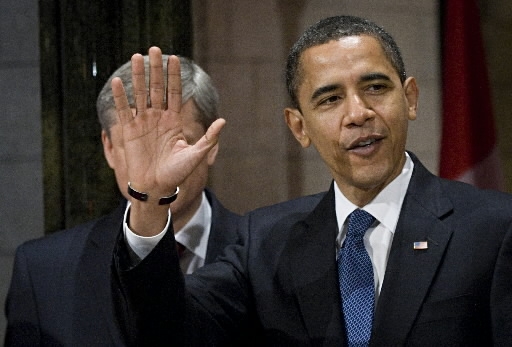 So there you go. And here's a great spoof ad playing on Harper's smear campaign against Liberal Party leader (and main political opponent) Michael Ignatieff:
SUBSCRIBE AND FOLLOW
Get top stories and blog posts emailed to me each day. Newsletters may offer personalized content or advertisements.
Learn more