When I was 15, I picked up a Raquel Welch book on beauty. In this book, there was a series of yoga poses that she professed to do every day. Well, what was good enough for Raquel was good enough for me. I started to practice her series of postures and did so almost every day for over two years. Soon thereafter, I moved to London and began working as a model. My 12-year modeling career would see me in London, Berlin, Paris and Milan, doing runways, print work and commercials. The fast-paced life of a model was exciting, but not without its costs. For one thing, my existence was focused on outward appearance. It was about how you looked, what you wore and your dress size. There were drugs all around, parties and constant movement. I was young, insecure and totally disconnected from myself.
Amidst this chaos, in between my "go-sees," shoots and appointments, I would rollerblade through Hyde Park to The Life Center on Edge Street. It was there that I stepped into my first public yoga class, which was Ashtanga-based. These classes allowed me to feel what it was like to live in my body and to breathe deeply and consciously for the first time. It was the beginning of a long love affair that continues today.
I first came to Los Angeles on a photo shoot and loved it. I made a pact with a girlfriend that we would come back and live here someday. Five years later, we followed through on that promise. I began to take classes from Shiva Rea, Seane Corn and Saul David Raye, all of whom inspired me along.
In the winter of 1998, I read "Autobiography of a Yogi" by Paramahansa Yogananda and it had a profound effect on me. I went to India in search of Kriya Yoga and spent four months there traveling with my camera. While in Rishikesh, I laid down one day by The Ganges in the beautiful Indian Sun. A Saddhu (holy man) with long dreadlocks and orange robes came by and motioned to me to cover up my legs and my midriff. Then he invited me to his ashram which was nothing more than a shaded grove of large trees. This man and his fellow Saddhus were taking their annual pilgrimage to the source of The Ganges. I would spend a few weeks amongst these Saddhus meditating and a few days traveling with them into the mountains. We would sleep wherever we stopped along the way and people would give us food to eat. The Saddhus possessed only the clothes on their backs, a tiny satchel and a small blanket. They were generous and open, freely sharing their knowledge, their food and their time. Early one morning, they left me to continue their pilgrimage. One of them gave me his colorful satchel (nearly his only possession) smiled at me and then was gone. The satchel, which I cherish to this day, has an inscription on it: "Love is God."
The trip to India would end my modeling career. I went back to London and rode around The Tube with a bindi on my forehead. I would show up at castings feeling totally out of place. It held no meaning for me any longer.
I returned to LA and was attending Vinyasa flow classes at YogaWorks daily. I discovered the Mysore practice of Ashtanga and my love affair with Yoga deepened. I was not the most flexible girl, but through the expert guidance of Chuck Miller, Maty Ezraty and later, John Berlinsky, I dedicated myself to a six days-a-week practice and started to see my physical body open and change. I wanted to go deeper and signed up for what turned out to be the last teacher training with Chuck and Maty before they sold YogaWorks. Shortly after that I started an amazing apprenticeship with Annie Carpenter.
My experience in India had provided me a glimpse into deeper dimensions of yoga that went beyond the physical practice. What I had lacked and craved as a younger person was a clear connection with myself. I saw this reflected in the eyes of a fellow model, a bright radiant light named Sophia Goth. Sophia was a student of Kundalini Yoga studying directly with Guru Singh. She took me to his class at Yoga West.
I was intrigued by this wise man with a long, grey beard, but I didn't fully get the power of Kundalini Yoga until I attended a class where we did a navel set with breath of fire. This ignited me in a way I had never known before. I felt connected, empowered. It was as if a switch, which had always been there within me, finally got turned on.
After, many such experiences, I would go on to take the Kundalini Yoga Teacher Training at Yoga West. I had a profound transformation over the course of this year-long training. Where previously I was seeking power and approval from the outside, now I was finding it from within. I realized that many modern yoga practices do not emphasize pranayama (breath control) and meditation, which leaves us with yoga as a physical practice. Yes, we need to move and inhabit our bodies, to open them, twist them and invert them. We also need to address our inner energy, mind and emotions.
I have now been teaching Vinyasa flow at YogaWorks in Los Angeles for six years. One year ago, YogaWorks gave me the opportunity to teach a Kundalini Yoga class at their Main Street Studio in Santa Monica. This allowed me to bring the full power of Kundalini Yoga Kriyas and meditations together with Vinyasa flow. The response has been amazing.
When I look back on myself as a younger person, I realize I was caught up trying to fit into the world identifying with everything outside of me and being in a state of disconnection from myself. Yoga and meditation gave me the ability to look inward, to develop myself and to find a life filled with learning and teaching and love. Living in this state of grace and divine inspiration is not something reserved uniquely for yogis secluded in caves. It is available for every day householders -- like you and me. In the immortal words of Sri K. Pattabi Jois, "Do your practice and all is coming."
Check out Kia Miller and Radiant Yoga on facebook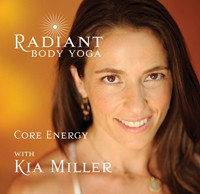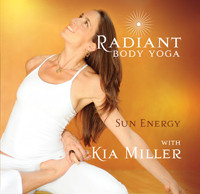 FOLLOW HUFFPOST