Recently I took a train excursion. An adorable farm couple seated themselves across from me. Both seemed a bit uncomfortable, wore shy smiles, and spoke quietly as we passed through the mountains together.
I could gauge that the farm woman had probably insisted her husband spiff-up in his "Sunday Best" by the nervous tugs and finger sweeps around his crisp checked collar.
The farmer leaned over and told me this was his first time in four and a half years he'd taken a single day off -- that the small day trip was their vacation. He didn't have to tell me: Farm work is never done. He went on to announce quietly that he grew more than 700 acres of sweet taters along with raising thousands of pigs. And even more shyly gave me his farm's brand name that his ham and sweet taters were sold under at the Wal-Mart store.
He asked if I had kids. I nodded and he proudly told me about his own. "Three grown- 'uns and college graduated." He beamed. "They all earn'degreeees." Words slowed and slid easily. "But they're now workin' the family farm."
His wife touched his hand.
This couple haunted me long after we parted. For weeks I thought about their modest but clean clothes. Their smiles. The huge gaps of missing teeth, forever gone, forgotten and sacrificed, because of college tuition and bad crop years.
I reflected on the way they'd sat close together -- always touching. Their scrubbed and shiny pink faces and hands, and the black nail dirt tattooed underneath, nails which would forever bear the mark of their labor. An honest badge of hard, never-ending labor, I knew was earned.
No gravy train ride and entitlement for these folks.
Faces of faith, pride and peace.
And I had a thought which gave way to a dawning of realization: we have left the Earth sorely fractured, but we didn't break this family -- the goodness, raw honesty, perseverance and the beauty and simplicity of this family, which shines like a beacon of bright hope, forever intact.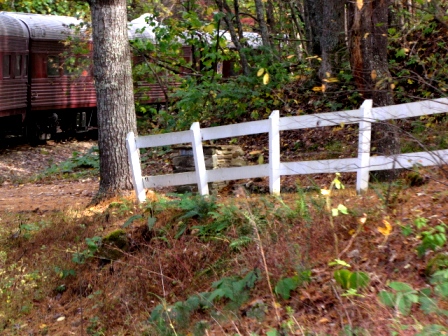 This Blogger's Books and Other Items from...
FOLLOW HUFFPOST