With the buzz that Marlon Wayans has replaced Eddie Murphy in the upcoming biopic, Richard Pryor: Is It Something I Said? I was brought back to one of my favorite comedy show, album, and film of all time: Richard Pryor Live on the Sunset Strip.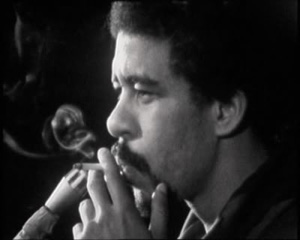 The year was 1981 and the late, great Richard Pryor, that groundbreaking genius, that innovative, influential, trash talking/truth telling original King of Comedy was already a star. He'd released numerous inspired comedy albums, enjoyed big screen success, most notably with Gene Wilder in Silver Streak, and Stir Crazy, and his stand-up concert, Richard Pryor: Live in Concert (released as a film in 1979) had sealed the proverbial deal -- this guy was not only beyond brilliant, but one of the most important comedians/philosophers of the 20th century.
But back to 1981, back when he strode onstage at the Hollywood Palladium in his red suit and black bowtie and, at the start of his routine, exhibited something of a nervous disposition, and then...just went there. And not just there, as in, all of the bold areas Pryor was known to examine with brash humanity and riotous hilarity (racism, sex, politics and then some) but to the incident -- the "accident" that not only left 50 percent of his body covered in burns but nearly killed him. "Have you ever heard of a motherfucker burning up freebasing, other than me? If nobody else burned up freebasing, why do you think it happened to me? I did not burn up freebasing; I burned up because I quit freebasing."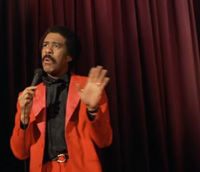 By covering his monumental act of self destruction, by delving into that day on June 9, 1980 when the comedian lit himself on fire while, yes, freebasing a whole lot of cocaine, and the drug addiction leading up to that infamous moment, Pryor created a routine of such self confessional brilliance, that, to me, it remains unsurpassed to this day. Comedians then and now delve into the real, for sure. Comedians shock us, yes. Sometimes with hilarious profundity, but frequently for simply the sake of shock -- the kind that makes me roll my eyes and think dryly, "Oh, I've been duly shaken. What will I ever do with myself?" Boring. Not boring? When Pryor professed: "When that fire hit your ass, it will sober your ass up quick! I saw something, I went, 'Well, that's a pretty blue. You know what? That looks like fire!' Fire is inspirational. They should use it in the Olympics, because I ran the 100 in 4.3."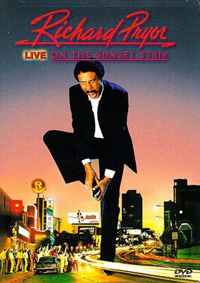 Fire, drugs, demons, women, money, Richard -- it's all inspirational the way he tells it. Even if he'd struggle with addiction his entire life, during Live he was shaking that shit off, at least for that moment, and damn it is powerful. But what makes Richard Pryor Live on the Sunset Strip (released as a movie and album in 1982 -- the album I stole from my big brother at far too young an age and listened to repeatedly) so exceptional and important isn't simply Pryor's discussion of his inner demons lit up for the world to see, but how he approaches such searing self examination. Discussing topics ranging from prisons to the mafia to messy relationships to an extraordinarily moving epiphany while in Africa (Pryor decided never to use the "N" word again), Pryor wants his audience to laugh, but he wants them to hold their breath in for a second, to stop for a moment and to think.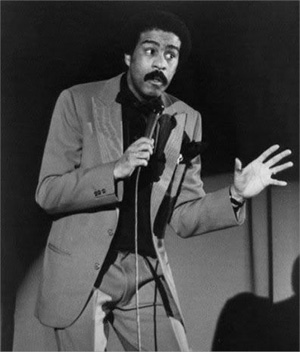 Like, really think. And with his unflinching and at times, heartbreakingly honest vulnerability, Pryor not only makes one think about the emotional and moral shakiness of the human condition, but the shakiness within our own selves. How many comedians can make you laugh until you cry, and then genuinely make you cry? And then cause you to laugh again? Jesus, and laugh and cry at the same time? Richard Pryor could. There may be funnier Pryor shows, but Live on the Sunset Strip isn't just funny, it's a profoundly moving, historic experience.
Read more Kim Morgan at Sunset Gun.