O Margarita, patron saint of the next two weeks,
Hallowed be thy recipe that I will follow to the f*cking letter every day around 3 o'clock.
Lead me not into the temptation to burn it all to the ground when another field trip form-fundraising form-class placement form-book order form-class party form-popsicle request-overdue library books notice-missing library books notice-feedback form-newsletter-nine months of artwork-one month of half filled out reading logs crosses from my child's folder into my hands onto the table onto the floor into the churning pit of my paper-fueled rage.
Lead me not to lay my forehead on to the cool comfortable kitchen counter and lift it up and let it down again, harder and harder each time, for that's what I feel like doing when I remember that this time of year is like being pulled backwards through chicken wire.
Lead me not to grab the pitchforks and torches when I read, "It'd be great if all the treats were homemade!" as a footnote to the teacher appreciation week-principal appreciation day-student appreciation year-parent appreciation-OH WAIT THERE ISN'T THAT LAST ONE after making it through this school year almost entirely by responding to room parent requests like a caffeinated gunslinger because the early bird gets to bring the napkins and cups.
O Margarita, forgive me for abandoning my nights of wearing 8 year old workout gear so I can perform sad squats and weird hip thrusts in full light and in front of mirrors with witnesses, because a little bit of hope goes a long way during the school year but at this point I'm ready for all my hope to come out of a bottle until the end of August.
And forgive me for not bringing you to the end of the school year celebration where I just collapsed alone in the corner of the soccer field and stared directly into the sky without even a blanket to protect me from the ants because my Small Talk Meter is on E until the next school year.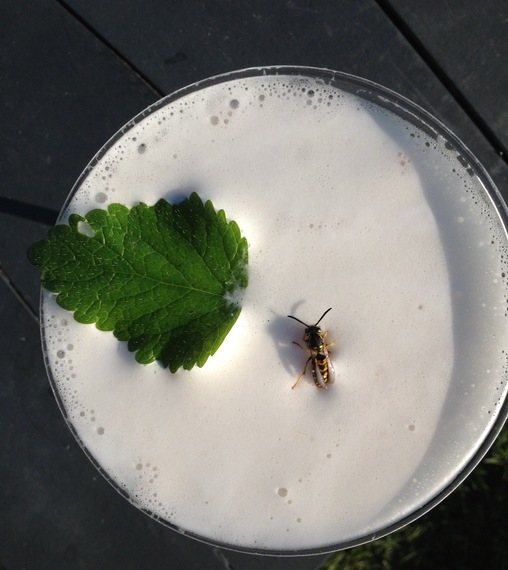 Deliver me from all expectations that anything during the next two weeks will be easy, go as planned, not conflict with another thing, not end up giving me a headache-tummy ache-finger cramps-existential seizures and/or not inspire another unhinged prayer like this one even though I've only been to church like six times in my life and three of those were historical churches with no services so they don't really count and that's why I had to Google how to even write a prayer for crap's sake.
And deliver me from the tears that flood my face like a defective car wash every year around this time when I see these kids up on stage at their end of school year concert, a mosaic of every kind of person we've all been. The one boy wearing a tie and the one who can't stand still, the girl who's tall for her age and the one who's so shy, the ones who are too cool already, the ones who are so close to leaving the youngest, purest part of their childhood behind forever. And these voices, the ones that started out as toddler-y sounds of bubbles and mush now sprouting into crisp distinct megaphones.
Give me this moment to realize that maybe my deepest darkest tantrums are really about not wanting to admit that the year I've wanted to be over is over. That a year I willed to go fast, through the February that lasted for five months and the May that lasted for five minutes, ended up going fast for real. Again. Again. Again. My race towards summer never taking into account all the months we're charged in return, so I speed through, forgetting to pay the toll. And in the rearview mirror there they all are, those weeks, months, now years. Marked on the wall in Xs, all in the past.
O Margarita, deliver me from thinking about that last part, seriously, even for just the time it takes to make you a memory.
For thine is the solution, the self-medication, and pretty damn good with this guacamole if I do say so myself.
You are the power, the glory, and the thing that will keep me from *flipping the f*ck out*, forever and ever or at least until mid June-ish.
This post originally appeared on Medium.
Follow Kimberly Harrington on Twitter: www.twitter.com/honeystaysuper
SUBSCRIBE TO & FOLLOW PARENTS
HuffPost Parents offers a daily dose of personal stories, helpful advice and comedic takes on what it's like to raise kids today. Learn more