There's something remarkably clarifying about the end of a day when the setting sun illuminates the world in glowing tones of red, orange and gold and when the light spilling from the heavens is more like a spotlight than an even blanket.
At the end of an activity-filled day in Toronto, walking out of the Distillery District, such a sunset was highlighting the skyline to form a perfect silhouette prominently featuring the CN tower and Toronto's other well-known buildings. A color photograph of the scene really captured the jewel tones well, a scene most would be drawn to. Converting the photograph to black and white made it a different image entirely. It's similar to what happens at sunset, sometimes we need the light at the end of the day to highlight the things which were hiding, right under our noses. Black and white photography is a powerful tool that isn't easy to master but the greats like Adams and Weston are always there for reference and inspiration.
Join me--and the rest of Twitter--in sharing images under the theme of "black and white" this week by simply tweeting with the hashtag #FriFotos. Be inspired to view life in a different array, a more monochromatic one and see the submissions of your fellow adventurers here or learn more about "FriFotos" here.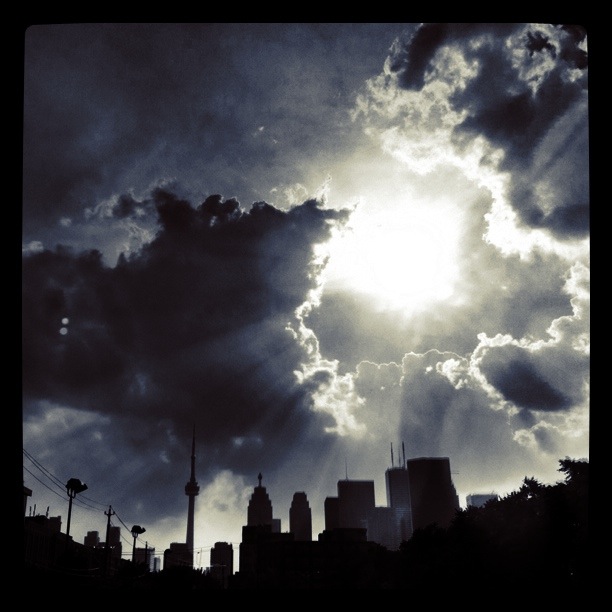 SUBSCRIBE TO & FOLLOW LIFESTYLE
HuffPost Lifestyle is a daily newsletter that will make you happier and healthier — one email at a time. Learn more