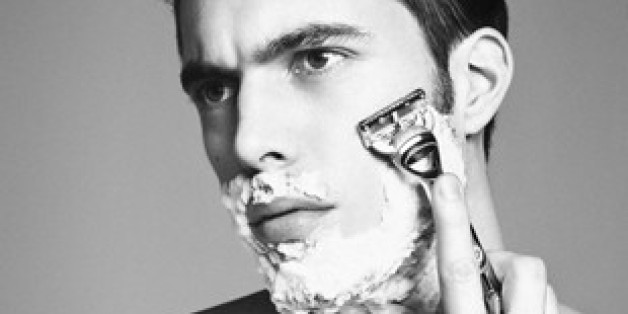 If you are like most men, then your bathroom routine likely hasn't evolved beyond shaving your face and washing it with soap. If this is still your routine then it may be time to change it up and start using some grooming techniques to refresh your face.
Proper grooming doesn't require you to stock up on countless beauty products so there is no need to worry. With just a few products and an extra couple minutes in front of the mirror, you can reduce zits, limit wrinkles, improve damaged skin, eliminate razor burn, and keep your face feeling refreshed throughout the day.
Here are 5 grooming techniques that are guaranteed to refresh your face:
Find an Acne Wash You Like - Fighting off zits is a natural part of life but there are preventative steps you can do to reduce them from popping up. The most important step is making a commitment to applying an acne wash each night and wiping it off. This daily routine will clear up your skin and will help prevent future breakouts.
Buy ChapStick or Lip Balm - Keeping your lips smooth, protected and hydrated is important throughout the year. Wearing ChapStick during the winter months is especially important. Do yourself a favor and invest in a ChapStick or lip balm that hydrates your lips and prevents cracking.

Fight Off Tired Eyes - Many of us stay up late, get up early, and stare into a computer screen for hours at a time. Naturally this can lead to dark circles under our eyes - commonly referred to as raccoon eyes. There are a variety of lotions and creams that can be used throughout the week to revitalize the skin under your eyes and reduce the appearance of tired eyes. You'll be surprised by how much brighter your skin looks and how refreshed you feel after using such a product.
Don't Underestimate the use of Aftershave - A post-shave balm or aftershave can make a big difference in the quality of your skin. Shaving naturally irritates the skin and causes razor bumps, but the right aftershave can help soothe irritated skin and reduce razor bumps. Using an aftershave is one of the easier ways to replenish moisture and refresh your face.
Trim Excess Hairs - Whether you are dealing with nose hairs, eyebrows or a beard, keeping unruly hairs trimmed and neat is crucial to your overall look. You want to feel clean and you want others to think you look refreshed. Buying a hair trimmer will be one of the best purchases you make for grooming your face.
Now that you know what to do to brighten your face and clean up your look, you're out of excuses. Start making these changes today. The next time you think about changing up your look or doing a few things to revitalize your skin, hopefully you keep these 5 grooming techniques to refresh your face in mind because they truly can make a big difference in your appearance.
SUBSCRIBE AND FOLLOW
Get top stories and blog posts emailed to me each day. Newsletters may offer personalized content or advertisements.
Learn more